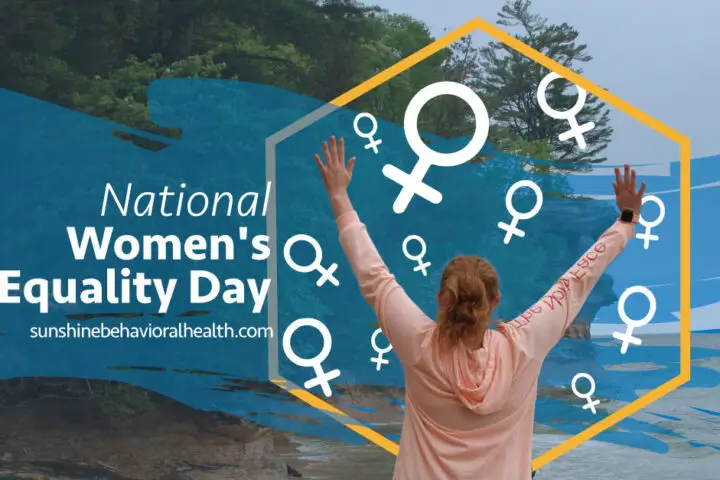 National Women's Equality Day
Every August 26th is National Women's Equality Day. This day honors women's equality as well as the people who've worked for and continue to work for it.
The 2020 celebration of National Women's Equality was especially noteworthy because it marked the 100th anniversary of the 19th Amendment of the U.S. Constitution, an amendment that gave women the right to vote.
Voting is a true sign of equality. Voting gives people a voice. It lets people support candidates or proposals that mean something to them. It allows them to have some control.
Frankly, we don't always have such control. The COVID-19 pandemic has shown us that a tiny coronavirus can impact the health, social practices, and economies of countless people around the world.
Even if we're lucky enough to avoid COVID-19, other things could suddenly and dramatically shift the courses of our lives: another illness, the illness or death of a loved one, a job loss, or a natural disaster.
Or an addiction. Addiction can rob people of everything they know and love. And, since we're talking about Women's Equality Day, it's notable that women are just as susceptible to addiction as men.
Some treatments and organizations specifically acknowledge the special needs of women. Women might stay at rehab centers that treat only women. They might attend co-ed facilities that have female-only programs.
On an outpatient basis, women might want to consider joining support groups that address their unique concerns. The groups may include Women for Sobriety, an organization that realizes that women may turn to alcohol and drugs for different reasons than men.
Unlike other recovery organizations that ask participants to surrender to find assistance, Women for Sobriety works to strengthen the self-reliance skills of its members. Like other sobriety groups, Women for Sobriety aims to create a supportive atmosphere where people can share their problems and their triumphs.
By sharing their stories, people learn that addiction is a great equalizer, but so are love and support.
Sources
history.com – 19th Amendment
sunshinebehavioralhealth.com – Women's Drug & Alcohol Rehab Resources
sunshinebehavioralhealth.com – Women for Sobriety

A Message From Our CEO
Medical disclaimer:
Sunshine Behavioral Health strives to help people who are facing substance abuse, addiction, mental health disorders, or a combination of these conditions. It does this by providing compassionate care and evidence-based content that addresses health, treatment, and recovery.
Licensed medical professionals review material we publish on our site. The material is not a substitute for qualified medical diagnoses, treatment, or advice. It should not be used to replace the suggestions of your personal physician or other health care professionals.