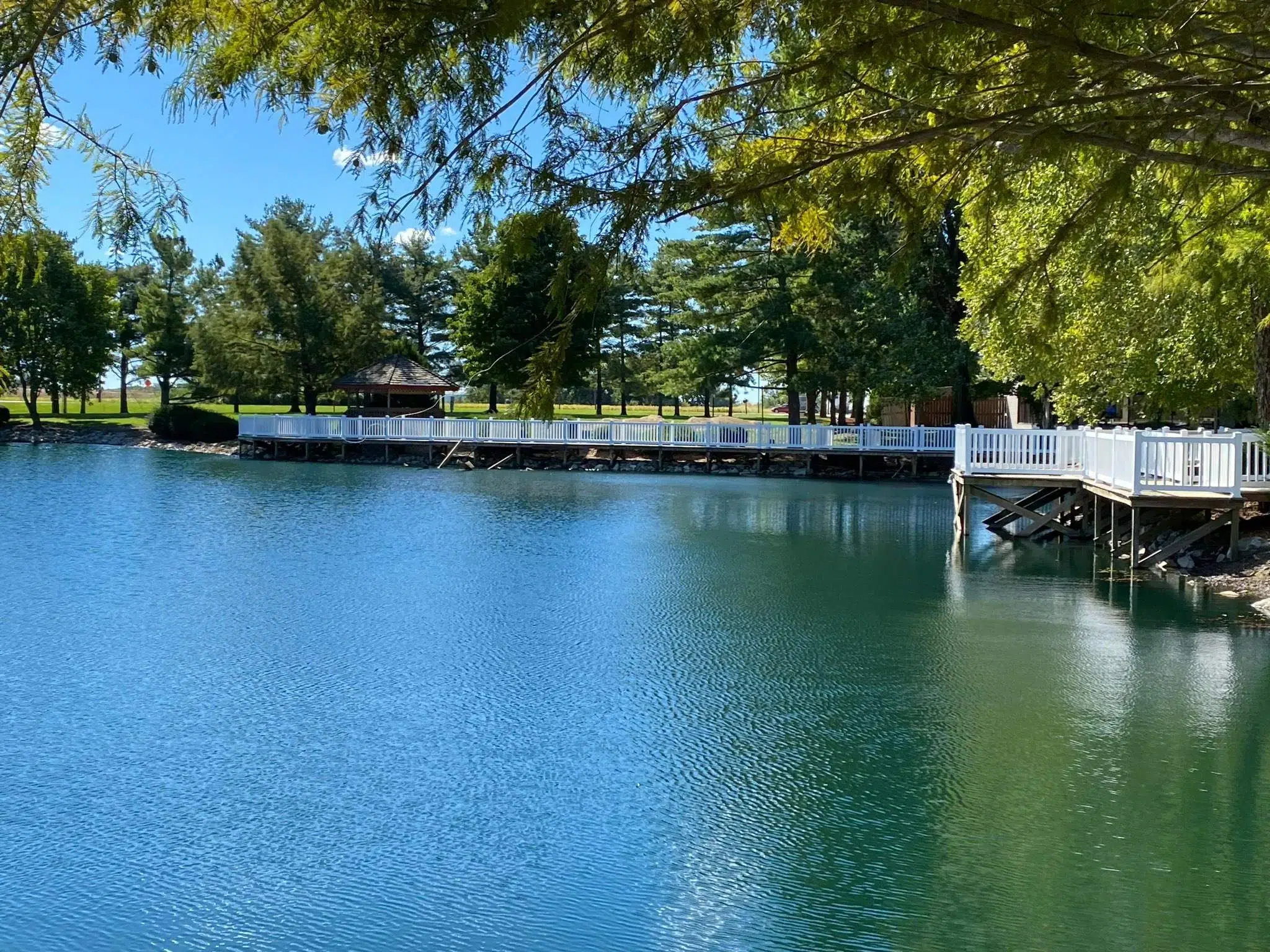 Alcohol Rehab Center in a Tranquil Setting
Are You Looking for Alcohol Rehab?
Inpatient Alcohol Rehab Center
Top rated addiction treatment located on 38 acres of quiet and calming scenery.
Keep Your Phone and Laptop
Safe 24/7 Monitored Detox
SMART Options
Dual Diagnosis Programs
Long Term Arrangements
Thorough Aftercare Planning
VERIFY INSURANCE
Generic Phone Content

555-555-5555*
*HIPPA Compliant and 100% confidential
MAXIMIZE YOUR PPO COVERAGE WITH OUR HELP
We will work with insurance to get you the best possible coverage and minimize expenses.
If you are looking for an alcohol rehab for you or a loved one, you may feel overwhelmed. Deciding to go to rehab is a big step and you want to make sure you are going to a treatment center that will put you in the best position to stay sober. There may be feelings of shame, guilt, and even anger, but know you are not alone with your alcohol problem.
The 2015 National Survey on Drug Use and Health (NSDUH), as shared by the National Institute on Alcohol Abuse and Alcoholism, reported that more than 8 in 10 of Americans who are 18 years and older have consumed alcohol at least once in their lives. More than a quarter of the respondents admitted that they engaged in binge drinking in the past year while more than 5 in 10 claimed that they consumed alcohol in the previous month.
According to the Centers for Disease Control and Prevention (CDC), an average of 88,000 deaths each year are attributed to alcohol abuse disorder. The CDC study attributed 1 in 10 deaths among working-age adults to excessive drinking. That means every day, 240 Americans die from liquor poisoning or alcohol-related diseases. The CDC also gives a broad definition of what can be considered as excessive drinking. People who fall under this category may find themselves inside an inpatient alcohol rehab.
It defines excessive drinking as 5 or more drinks in one sitting for men and 4 or more drinks for women in one sitting. This is also called binge drinking. When you consume 15 or more servings of alcohol per week for a man and 8 or more servings per week for a women, you are a heavy drinker. While you may not need alcohol addiction treatment right away, you need to start monitoring your drinking habits to avoid spiraling out of control.
If you or a loved one is struggling with alcohol addiction, check out our locations:
Austin Texas Rehab, Colorado Springs Rehab, San Juan Capistrano Rehab, San Clemente Rehab, Raymond Illinois Rehab
Signs of Alcohol Abuse
Before you begin to check out alcohol rehab centers, you'll want to look for red flags of liquor addiction.
You may need to check into an inpatient alcohol rehab if:
You consume more alcohol than you originally planned.
You cannot control your urge to drink.
Your thoughts of drinking occupy your mind throughout the day.
You experience many hangovers or become sick but still continue to drink.
Your performance at work or school declines because you are drinking or thinking about alcohol.
You prefer drinking over working on your relationships.
You face the prospect of losing your family, yet still continue to drink.
You turn to drinking whenever you are stressed, sad, or even happy.
You suffer from blackouts or alcohol induced narcolepsy and although you may be concerned, it doesn't stop you from drinking.
You engage in risky behavior in your efforts to obtain alcohol.
Your drinking isolates you from your family and social life.
Another simple test is the CAGE questionnaire. Ask yourself:
C: Have you tried to cut down in the past?
A: Do you get annoyed when people talk to you about your drinking habits?
G: Do you feel guilty about your drinking habits?
E: Do you feel the need for an eye-opener (drink immediately after you wake up?
If you answer 'yes' to two or more of these questions, you may want to reassess your drinking habits or reach out to a professional for help.
Finally, you may have to seek assistance from alcohol rehab centers if you suffer from withdrawal symptoms when you can't drink. The symptoms can range from moderate to severe.

What Are the Dangers of Alcohol Withdrawal?
Alcohol withdrawal can be more serious than withdrawal from many illicit drugs. In part, that's because people sometimes dismiss the risks of excessive drinking.

Don't detox on your own as an option for alcohol addiction treatment. Alcohol withdrawal symptoms can be dangerous, even fatal, if you are not monitored by medical professional for the duration of the process.

Symptoms of sudden withdrawal include:
Anxiety
Erratic heartbeat
Nausea
Profuse sweating
Confusion and disorientation
Seizures
Sleep disturbance
Nightmares
Tremors and shaking
High blood pressure
Headache
Vomiting
What to Look for
A legitimate alcohol rehab follows the standards set by the government and follows certain protocol. Such standards provide more assurance that the center can deliver on its promises in terms of alcohol addiction treatment.
The following are points to consider when looking for an alcohol rehab:
Certified and licensed staff: The first thing that you need to look for in an inpatient alcohol rehab center, over and above its state license, is accreditation. While being accredited by third-party organizations such as the Commission on Accreditation of Rehabilitation Facilities (CARF) and The Joint Commission does not guarantee successful outcomes, accreditation is nonetheless a critical indicator of quality.
Success rate: Alcohol rehab centers should have high success rates in client recovery and sobriety. There are many factors that make success rates difficult to gauge, but many alcohol rehab centers hold alumni gatherings, solicit feedback, ask for testimonials, and gather satisfaction scores from clients who have visited their facilities.
Facilities and amenities: Rehab facilities should also have extensive facilities and amenities to make their clients' stays comfortable while they are undergoing alcohol addiction treatment. In terms of services, drug rehab centers are typically divided into luxury, executive, and standard options.
Treatment options: Centers and programs should offer a multipronged approach to alcohol addiction treatment. There's no single approach to addiction treatment. There are so many therapy models that alcohol rehab centers adopt. One model is not better than the other. Therapists and medical professionals should have the flexibility to alter treatment plans if they don't work.
Extended care and aftercare programs: A client will need aftercare support following their inpatient alcohol treatment. The inpatient rehab facility you are looking at should offer more than 30 days of treatment, typically in the form of intensive outpatient treatment. Other aftercare solutions are crucial, such as finding outpatient treatment and a therapist in your insurance network. The best alcohol rehabs will find these resources along with support group meetings in your community.
Low client-to-therapist ratios: You want to choose a facility where you feel valued. Sometimes alcohol rehab centers have many clients and limited numbers of counselors, which could make it difficult to address serious, complex issues. It may be difficult to build a bond with your counselor if he or she has their hands full with multiple clients. A low client-therapist ratio assures that you will have plenty of time with staff members. It allows you to build relationships so you can be more comfortable discussing personal issues.

What to Expect
Going to an inpatient alcohol rehab can be intimidating, especially if this is your first time. But, we'll break down the steps and answer some frequently asked questions to make you better understand what to expect in rehab. Rehab is not a vacation but it can be fun and can provide a chance for you to make new friends for a lifetime in addition to being a healing process.
The Intake Process of Inpatient Rehab Centers
Intake refers to the interview and screening process. At this point, you will talk to a counselor or other professionals at the inpatient alcohol rehab facility to achieve a baseline.
It's best if you are honest with all your answers. The counselor will not ask questions arbitrarily. There's a method to the madness, so to speak, because your discussions will help determine your type of treatment program.
Inpatient Alcohol Detox
Medical detox is the process of removing toxins from your body. It's important that this should occur under the close monitoring of doctors and nurses.
Sometimes, you may be given substitute medications to ease the effects of alcohol withdrawal symptoms. During detox, you are typically not required to participate in any treatment. Instead, you should rest until your withdrawal symptoms subside.
Treatment at Inpatient Rehab Centers
During treatment you will go through addiction education, identify triggers and develop coping skills, participate in group therapy, and meet one-on-one with your counselor to discuss deep-seated issues that may have lead to your alcohol abuse.
Treatment is where you gain the tools to stay sober and gain an opportunity to learn about yourself.
Aftercare at Inpatient Rehab Centers.
After you complete a program at a rehab center, therapists may recommend continuing aftercare support to prevent against a relapse. Alcoholics Anonymous (AA) is one such group that offers aftercare support. There are others as well.
You may also continue treatment in an outpatient setting. This could include meeting with others multiple times a week to discuss staying sober while living in the real world. Aftercare resources may also include a list of therapists in your insurance network if your counselor feels you need additional one-on-one therapy.
Paying for Inpatient Alcohol Rehab
Paying for inpatient alcohol rehab does not have to be as pricey as one may assume. If you have insurance, there's a good chance that your provider will cover an inpatient alcohol rehab visit. In fact, many clients can receive treatment at little to no out-of-pocket expense.
When you call us at Sunshine Behavioral Health, our experts will work quickly to verify your insurance benefits and help you make sense of your situation. We will go over your treatment options and help you understand which approach is best for you or your loved one.
Recovery from alcoholism is possible. It all starts with a phone call asking for help.

Find an Addiction Treatment Resource in Your Home State
Medical disclaimer:
Sunshine Behavioral Health strives to help people who are facing substance abuse, addiction, mental health disorders, or a combination of these conditions. It does this by providing compassionate care and evidence-based content that addresses health, treatment, and recovery.
Licensed medical professionals review material we publish on our site. The material is not a substitute for qualified medical diagnoses, treatment, or advice. It should not be used to replace the suggestions of your personal physician or other health care professionals.

A Message From Our CEO