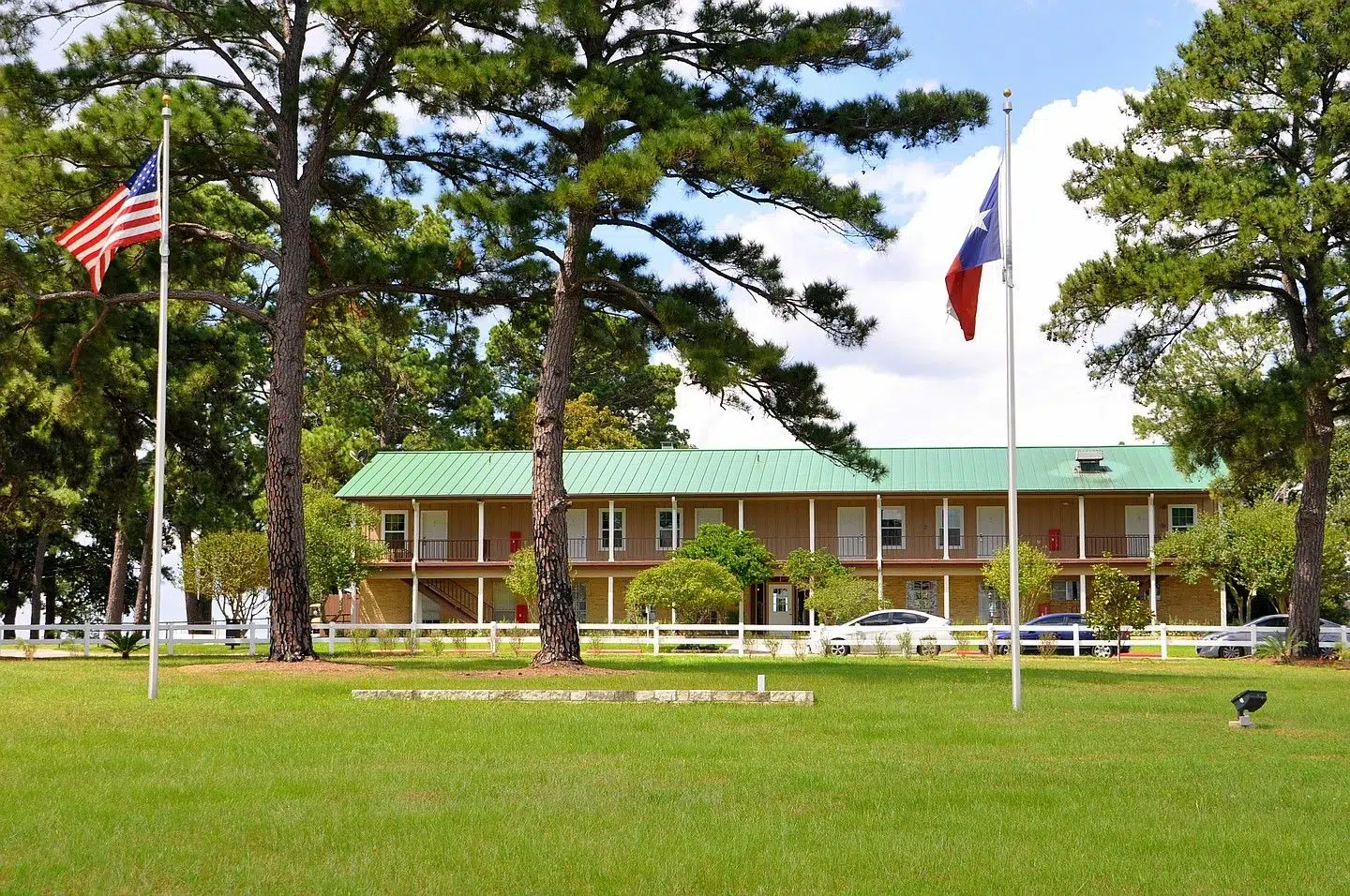 Inpatient Rehab & Detox in a Tranquil Setting
Are you looking for inpatient rehab & detox?
Non 12 Step Rehabs
Top rated treatment located within a quiet and calming location.
Bring Your Laptop & Cell Phone
Professional & Caring Staff
Comfortable Medically Assisted Detox
Personalized Treatment Plans
Same Day Admissions
VERIFY INSURANCE
Generic Phone Content

555-555-5555*
*HIPPA Compliant and 100% confidential
WE'LL HELP MAXIMIZE YOUR PPO COVERAGE
We will work with your insurance company to get you the best possible coverage and minimize expenses.
Many people are familiar with 12 step programs such as AA. They help people with alcohol or other substance use disorders (SUD) remain sober by meeting regularly, identifying themselves as an addict, and sharing stories of triumph and failure. The meetings are led by members, not trained therapists.
Those who attend these meetings may remain in a 12-step group all their lives to reinforce their sobriety and to serve as mentors ("sponsors") to newer members. They also may "work the steps": perform the actions in the 12 steps, in order and without skipping.
These steps begin with admitting they have a problem with alcohol or drugs and include making an honest inventory of their faults and bad actions, apologizing and trying to make restitution to those they have wronged, and then helping others.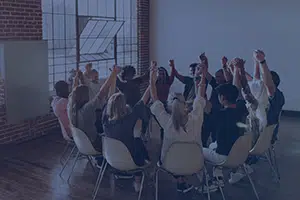 Non 12-Step Rehab Program
Non-12 Step Programs that Incorporate Elements from Evidence-based Sources
How Effective Are 12-step Programs?
No one knows the success rate of 12-step programs in part because they are anonymous. One 2020 review of 35 studies found that 42% of AA participants remained sober for at least a year as opposed to those undergoing Cognitive Behavioral Therapy, which was 35%. This difference was attributed to greater retention of individuals in AA at the end of the study period. A 2000 report put the rate as low as 5% for newcomers. The study emphasized that organized and structured clinical methods are most effective. These must be used by clinicians to reap benefits from methods like 12-step programs.
It may depend on whether you count people who drop out of AA or count everyone who attends any meetings. AA's membership surveys are snapshots in time of its recovery program that are called cross-sectional studies. In 2014, the respondents' duration of sobriety ranged from less than one year (27%) to more than 20 years (22%).
Other studies have found that 12-step programs in combination with treatments such as cognitive-behavioral therapy (CBT) can save money and produce better outcomes than either alone.
Why Choose Non-12-step Programs?
Whatever their success rate, 12-step programs are not the only option and may not be the best one. Alternative and supplemental treatments are needed because:
The 12 steps alone are not treatment. While they are useful and valuable, by themselves, 12-step programs are fellowships, mutual aid societies, or support groups of people with a similar problem who gather to offer judgment-free moral support. They are generally not run by trained professionals.
The 12 steps refer to God. Four of the original 12 steps refer to God directly, and another two ("Power greater than ourselves"; "Him") indirectly. "Moral," "prayer," and "spiritual" also appear. Even if you remove these mentions, they are still based on faith, not science or evidence. For some, this can be a turn-off.
12-step programs don't work for everyone. That doesn't mean another program won't work. There are other fellowships. More options increase the chances of success if they are based on sound scientific principles and have evidence of success.
Also, while AA does work with some people, not all of its principles are scientifically sound, such as what it believes causes addiction.

75%
did not Participate in AA
40%
drop out of 12-Step in the First Year
What Causes Addiction?
AA was an early proponent of addiction as a disease model, rather than moral weakness, but it still says that people with addictions are addicts, that they are helpless against addiction and only a higher power (and AA) can help them.
Most addiction specialists, however, now believe that addiction is only partly due to behavior. Genetic predisposition is an important factor. Environmental factors also play a role- people who have experienced trauma, physical or mental abuse, or have a pre-existing mental health issue are more likely to abuse substances.
Non-12-step addiction treatment makes individuals full partners in their recovery, assisted by science or evidence-based treatments. They need to accept responsibility for their actions but they are not helpless.
Military Programs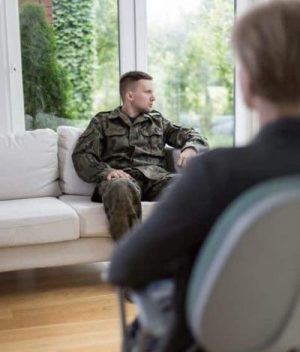 The rise in substance use disorder and overdose deaths is not inevitable. For example, the rate of opioid abuse among active-duty military members has been decreasing due to:
Army Substance Use Disorder Program (ASAP). Support programs in place for community members, including education and counseling resources, to include monthly 'Prime for Life' classes which equip people with tools to help them make low-risk choices regarding alcohol and substance use.
Employee Assistance Program Coordinators (EAPC). Confidential counseling for former and retired Army and Air Force civilians and family members, 18 and older.
Marriage Family Life Counselors (MFLCs). Like EAPC, but focusing on problems related to substance use, plus referrals if needed.
Military chaplains. When spiritual support is all that's needed.
Prescription drug controls. Like those for the general public, but better.
Pain management. More options than the general public.
What do Non 12 Step Programs Consist of?
While a non-12-step program could be any program that has fewer, more, or different steps than a 12-step program—or even none—it usually refers to a secular program that is based on evidence, not faith.
These include:
Which Groups are Considered Non 12 Step Programs?
Secular fellowships, mutual aid societies, and self-help group alternatives to the better-known 12-step programs include:
SMART (Self-Management and Recovery Training) Recovery. A four-point secular, science-based, abstinence-based plan to cope with problems and cravings without using drugs or alcohol.
Secular Organizations for Sobriety (SOS). A cognitive approach to recovery and abstinence with sobriety as the highest priority.
Women for Sobriety (WFS). A non-profit only for women with substance use disorders that stresses personal responsibility and emotional and spiritual growth.
LifeRing Secular Recovery. A permanent workshop for abstinence and personal recovery based on its "3-S" principles: Sobriety, Secularity, and Self-Help.
Matrix Model. An intensive and inclusive therapist-driven treatment method intended primarily for those with SUDs involving stimulants such as cocaine and methamphetamine (meth).
Behavioral therapies
Scientific and evidence-based programs that include medically monitored detox and talk therapies, including:
Cognitive-behavioral therapy (CBT). Psychotherapy teaches how to recognize and change negative or inaccurate thinking. Also useful for mental health issues such as obsessive-compulsive disorder (OCD), depression, and post-traumatic stress disorders.
Dialectical behavior therapy (DBT). is a variation of CBT that is used especially for women with alcohol use disorder, especially when co-occurring with borderline personality disorder (BPD).
Motivational enhancement therapy (MET). A method that is especially useful for alcohol use disorders but can also help people with other SUDs to overcome their resistance to seeking treatment.
Group therapy. Similar to a peer support group but with a trained therapist guiding the meeting. Many authorities find group therapy is better than individual therapy for SUDs because the presence of peers offers challenges and support.
Medication-assisted treatments (MAT)
Drugs that are used to stop or manage the cravings for or the effects (including withdrawal pains and overdoses) of opioids to keep clients in the program until they can be weaned off them, such as:
Methadone. A low-dose opioid that prevents withdrawal but doesn't cause euphoria.
Buprenorphine (Suboxone). Similar to methadone but available in many different forms, including a tamper-resistant compound that includes the opioid overdose reversal drug naloxone (Narcan) and an implant.
Naltrexone (Vivitrol). A drug, usually in an injectable form, that blocks the effects of opioids for up to a month at a time. Someone on Vivitrol will not get high if they continue to use opioids.
Disulfiram (Antabuse): A drug that produces severe hangover-like symptoms when alcohol is consumed while on this drug. It acts as a form of negative reinforcement.
Other
Contingency management (CM)/Community reinforcement approach (CRA) plus vouchers. The two similar programs use a reward system—from cash and prizes to an affirmation—for staying drug- and alcohol-free. They more than double the rate of retention and sobriety.
Holistic treatment. This type of non-12-step program focuses on improving the clients' overall well-being with physical exercise, a healthy diet, and alternative therapies such as yoga, meditation, massage, art therapy, and equine therapy.
Dual diagnosis treatment. This type of treatment program offers treatment for the effects of substance use disorder and also for other co-occurring conditions, such as mental illnesses. If clients are diagnosed with co-occurring mental conditions, their treatment programs will be geared at simultaneously treating their mental illnesses and their addictions.
Are Non-12-Step Recovery Approaches Effective?
There have been fewer studies of non-12-step programs than 12-step, but a 2018 longitudinal study found that when abstinence was the goal (some of them include moderation as an option to abstinence), several non-12-step programs were about as successful as AA.
Moreover, the study argued that some people who were uncomfortable or just unhappy with AA might prefer one of these other programs. Some might even like to participate in AA and another program.

Learn More About Your Insurance Coverage
Don't see your Insurance Provider?
Why Others Still Choose 12-Step Treatment
Twelve-step programs are a safe entry point for some people who want to overcome addiction because:
Free. There are no membership fees, no admission fees, though a hat is passed to pay for the room rental and coffee.
Widely available. In larger communities there are meetings every day, sometimes several times a day in different spaces.
Replaces hanging out at the bar. If you did all your socializing at a place dedicated to alcoholic beverages, you shouldn't go there any longer. Even if you don't plan to drink, just being there could trigger a craving.
Make new friends. You shouldn't hang around people with whom you used to drink, either. Even if they're not drinking, their presence can be a trigger.
Famous. Everyone has heard of AA. It's been heavily promoted by the media, doctors, judges, and politicians.
Anonymous. People with substance use disorders often feel ashamed or persecuted for their problems. Anonymity helps them admit their problem.
Judgment-free. Everyone has the same problem; some are just controlling it better.
Religious. Although some people may be turned off by the references to God and faith, others take comfort from them.
Benefits of Non-12-Step Drug Rehab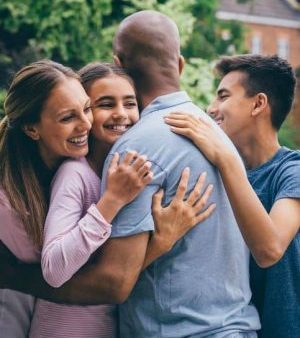 What sets alternative addiction treatment programs apart from their 12-step treatment counterparts is responsibility and motivation.
According to 12-step programs, addictions stem from individuals' bad decisions and the physical effects of the abused substances. Non-12-step treatment programs teach that addiction may not be their fault, but recovery is their responsibility. They have to do the work and maintain vigilance against a relapse.
For many clients, this approach leads to better and more effective treatment. It points them toward the causes of their addictions and empowers them to work on fixing such causes.
In non-12-step programs, people with SUDs own up to their actions and decisions and are encouraged to believe that they have full responsibility for their treatment success and recovery.
Non-12-step drug rehab programs combine addiction treatment and perspectives about mental health to provide treatments to people with substance use disorder disorder. Such people often have a dual diagnosis or a condition that includes both a mental health disorder and a drug or alcohol addiction.
These non-12-step treatment approaches also provide individualized plans that are unique to each person, based on the individual's needs and addiction. Professional counseling offered by non-12-step drug rehab often incorporates evidence-based and scientific approaches.
Best Non-12 Step Rehabs Across the Country
Mountain Springs Recovery
Mountain Springs Recovery is one of the best non-12 step rehabs near Boulder, CO. Located at a quiet, serene spot in Colorado Springs, this addiction treatment center has beautiful facilities and specialists who provide personalized care.
As a full-fledged center, Mountain Springs Recovery cares for every aspect of an alcohol use disorder, starting with detox treatment and aftercare. Patients choose this center because of its great features, including
Technology access:

You don't have to give up your cell phone, laptop, and other gadgets. WiFi access allows you to complete tasks or stay in touch with loved ones.

Treatment options:

Depending on your unique background and preferences, from 12-step to Non-12-step, there are many treatment options.

24/7 care:

Most people need round-the-clock care to manage withdrawal symptoms during the first few weeks of detox. Mountain Springs has 24/7 medical care, keeping patients safe and comfortable.

Top facilities:

Clean rooms, beautiful views, and access to recreational facilities make the treatment center an excellent choice for people seeking the best resource value.
For more about Mountain Springs Recovery, please get in touch with the contact details below.
Phone: 888-383-0628
Address: 1865 Woodmoor Dr, Monument, CO 80132
Website: https://mountainspringsrecovery.com
Lincoln Recovery
At Lincoln Recovery, the goal is to help all clients see that recovery is not only attainable but it is also maintainable. With a combination of group and individual treatments, resort-like amenities, the ability to choose the treatments you want to try, and the chance to build a community of others going through recovery, clients find that they have the potential to overcome their addictions much more quickly than if they tried it alone.
Stepping into the quiet retreat that is Lincoln Recovery is just the first step in enjoying this supportive, immersive recovery experience.
What Lincoln Recovery clients can expect:
      Stay in touch with loved ones from the beginning – No blackout period

      Large, quiet campus in Rural Illinois

      Restaurant-style meals and snacks – prepared by a chef

      Meditation Room

      Indoor pool

      Workout room

      Regularly scheduled outings and activities

      Private rooms and bathrooms

      On-site detox

      Partial hospitalization, Inpatient, and IOP treatment options
Lincoln Recovery might be just what you're looking for in ways to make long-term recovery from your addiction a reality.
Phone: 888-383-0628
Address: 19067 W. Frontage Rd., Raymond, IL 62560
Website: LincolnRecovery.com
Willow Springs Recovery
Willow Springs Recovery is one of the premier non-12 step rehab options in Dallas, Texas, and for a good reason. The sprawling 38-acre campus offers plenty of room to explore, enjoy activities and relax. Some clients say they are staying at a resort while working on their addiction recovery at Willow Springs, which is precisely how they are supposed to feel. This top-of-the-line facility encourages clients to make the most of the quiet, dig in, and enjoy all that recovery has to offer. In addition, an on-site detox ensures that clients get the best care – from intake to completion – so they can enjoy a successful recovery journey.
What you'll find:
Keep your phone and computer

Pool, gym, and recreational activities

Off-campus outings

Healthy, chef-prepared meals

Special dietary food preparation

Individualized treatment plans to meet client needs

A wide variety of treatment options

Highly trained staff
Willow Springs Recovery believes that treatment should be enjoyable and that transitioning from active addiction to recovery should be smooth and gentle. You want to keep seeing the changes and beauty of living clean and sober every day.
Phone: 833-995-0818
Address: 11128 TX-21, Bastrop, TX 78602
Website: www.sunshinebehavioralhealth.com/texas
Chapters Capistrano
Divided between two luxurious houses is Chapters Capistrano. Here, you'll find a top-of-the-line non-12-step rehab experience that provides comfort, compassion, and care to every client who chooses to attend treatment. With private rooms close to the ocean and loaded with treatment models that are proven effective, this is one of the highest-rated addiction treatment facilities in the area.
The staff at Chapters Capistrano understands that there are times when people have unique needs when it comes to overcoming addictions and works to provide a unique recovery experience that is truly effective.
What you'll find at Chapters Capistrano:
Technology friendly

Private rooms

Near the ocean

Luxury facilities

A variety of treatment options

Personalized treatment programs
When you attend addiction rehab at Chapters Capistrano, you can overcome your addiction and enjoy the experience while at it.
Website: Chapters Capistrano
Address: 1525 Buena Vista, San Clemente, CA 92672
Phone: 877-773-9903
Monarch Shores
Monarch Shores is another high-quality, non-12-step rehab center in San Juan Capistrano, California. They offer same-day admission and several options for inpatient and outpatient rehab. Monarch Shores has superb facilities, great nature views, and caring staff to meet your needs. Some of the notable features of this rehab include:
Full-fledged facility:

You don't have to transfer from medical detox to outpatient treatment — you can have your full treatment in Monarch Shores from intake to aftercare.

Technology-friendly:

Monarch Shores understands the busy lives of every patient. They allow using laptops and other gadgets for work and keeping in touch with loved ones.
To contact Monarch Shores, you may use the following details below:
Phone: (888) 383-0628
Address: 27123 Calle Arroyo #2121, San Juan Capistrano, CA 92675
Website: Monarchshores.com
Sources

Medical disclaimer:
Sunshine Behavioral Health strives to help people who are facing substance abuse, addiction, mental health disorders, or a combination of these conditions. It does this by providing compassionate care and evidence-based content that addresses health, treatment, and recovery.
Licensed medical professionals review material we publish on our site. The material is not a substitute for qualified medical diagnoses, treatment, or advice. It should not be used to replace the suggestions of your personal physician or other health care professionals.

A Message From Our CEO