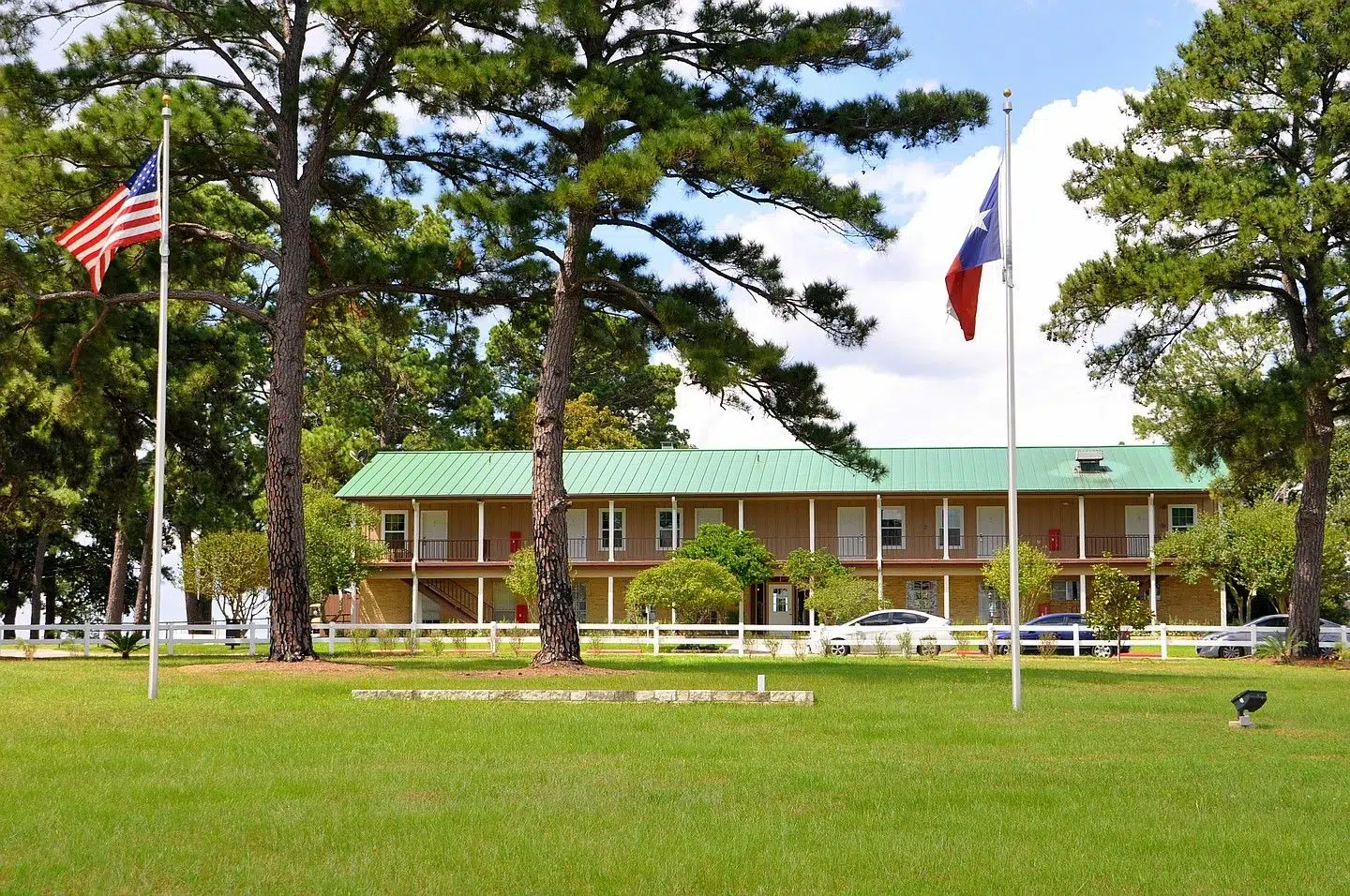 Willow Springs Recovery - Austin, Texas
GET HONEST & ACCURATE QUOTE
Top Rated Texas Rehab Centers
Top rated addiction treatment located on 38 acres of quiet and calming scenery.
Keep your phone and laptop
Safe 24/7 monitored detox
SMART options
Dual diagnosis programs
Long-term arrangements
Thorough aftercare planning
Located in Bastrop, Texas
Out of state options in CA, CO and IL
VERIFY INSURANCE
Check your coverage and get informed on admission process! Call us at:

555-555-5555*
*HIPPA Compliant and 100% confidential
MAXIMIZE YOUR PPO COVERAGE WITH OUR HELP
We will work with insurance to get you the best possible coverage and minimize expenses.
Drug and Alcohol Addiction in Texas
Texas is one of America's largest states. In 2016, the population of Texas was at 27.9 million. In that year, the National Institute on Drug Abuse reported that the poison control center received a total of 530 calls for heroin overdoses. Those treated had an average age of 31. The state is plagued by other drug problems as well- from marijuana and crystal meth to cocaine and prescription drugs.
According to the Substance Use Disorder and Mental Health Services Administration 2.2% of Texans struggle with drug addiction while 6.7% struggle with alcohol addiction. The fact that only 4.9% of drug addicts and only 6.4% of alcohol addicts in Texas even attempt in-patient rehab makes the matter far more volatile. Many people who hear about in-patient rehab worry about the cost and are often unsure of the exact process involved. This is why we are here to help guide our potential patients in the right direction.

Find Addiction Treatment By City:
Other states: Rehabs in Colorado, Rehabs in California, Rehabs in Illinois
Student Substance Use Disorder in College
In a major update, a 2017 a survey by included 18,327 undergraduate students in Texas to determine how many were using drugs, and the general views on drug use among students in the state. The survey focused on students between the ages of 18-26 from 52 universities and community colleges in Texas to examine drug and alcohol use on campus.
Here is what the survey revealed:
Substance Use Disorder Among Students: The survey found that  49% of the students that participated stated that drug abuse on campus was either a minor, moderate, or major concern with their school. When asked about substance use disorder, 32% of students said there was not a problem on their campus at all and 19% were unsure. However, 64% of students believe underage drinking is a major problem on campus, and 55% believe that heavy alcohol abuse is a serious issue on campus.
Most common substance Abuse among Texas College Students: The most commonly used substance on Texas campuses is alcohol; nearly 73% of students enrolled at a Texas college reported drinking alcohol in the last year and nearly 35% have admitted to binge drinking. Cannabis is also popular, with 33% of Texas college students having used marijuana within the last 12 months.
2017 Alcohol Abuse in Texas College Students 18-25: The survey also found that 37% of males reported binge drinking in the last six months compared to 34% of females. This statistic is disturbing, specially since in one month: 7% of College males admitted to binge drinking at least six times, this compared to 4% of females. It also found that 70% of underage Texas college students reported they received alcohol from a friend.
Illicit Drug Use: It was reported that 89% reported using marijuana in the past year; on a positive note, synthetic marijuana use decreased from 0.04% in 2015, and the use of cocaine was down 5% to 4.1% . Female college students were less likely to have used illicit drugs compared to males. Drug use seems to take a toll on grades since students to have used illicit drugs averaged a 3.24 GPA and non-users averaged a 3.40 GPA.
Prescription Drug Abuse: The survey found that 22% of college students reported misuse of prescription drugs in 2017. Out of these students 11% used painkillers such as Codeine, Vicodin, and OxyContin in the past year. Sadly, 55% of users said they received these drugs from someone else that had a prescription. On a positive note, misused prescription stimulants in the past year decreased to 7% in 2017 from 9% the previous year. OxyContin misuse showed a decrease in usage from 16% to 11%.
Driving Under the Influence: Frighteningly, 18% of students admit to driving drunk at least once in the last 30 days, and 11.5% of students admit to driving high or stoned in the last 30 days. At least,  47% of students reported being a designated driver for a friend at least once a month.
If needed, students may have access to rehab in other states, such as a Louisiana rehabilitation center.
What To Look for In A Drug Rehab Center
Finding the best drug rehab centers in Texas and alcohol rehab in Texas can be a challenging task. There are many addiction treatment facilities in the big state and it comes as no surprise that some will suit your needs better than others. All facilities are not the same so you will need to do some bit of research beforehand.
Below are the criteria you should use when choosing drug rehab centers in Texas and alcohol rehab in Texas.
Accreditation and Licensing
It is best to ensure that your alcohol rehab Texas of choice is licensed as well as accredited. You can find out from the state government if the drug rehab centers in Texas are accredited.
Treatment Methods and Protocol
Different facilities have different treatment protocols. The therapy style and treatment methods will also vary. So, you will need to choose drug rehab centers in Texas that best suit you. Also, inquire about their patient-to-therapist ratio. You wouldn't want to join an understaffed alcohol rehab in Texas. If your desired type of treatment is not available in Texas, consider seeking out the details of a rehab in Florida.
Long-Term or Short-Term Facility
Most programs in drug rehab centers in Texas take 28 days. That said, there are people who may need more time before they recover. Be sure to ask about the kind of programs offered in the facility. The drug rehab centers in Texas should be able to offer you a treatment program that works for you.
Success Rate
The best drug rehab centers in Texas have a high success rate. Find out if there are testimonials, referrals or recommendations from satisfied and recovered patients before choosing an addiction treatment facility.
Support Offered
There are drug rehab centers in Texas which focus on substituting illegal drugs with prescription drugs such as suboxone and buprenorphine so as to minimize the effects of the illegal drugs. If your goal is absolute sobriety then this kind of program will not be a good fit for you. What you should look for in this case is a treatment facility that offers therapy, nutrition, exercise, and aftercare.
Aftercare
To completely stay away from drugs, aftercare is extremely important. It may come bundled with the treatment program at drug rehab centers in Texas or it can be done through a different facility. Ensure that you examine the options at the drug rehab centers in Texas and alcohol rehab Texas beforehand.

Knowing Your Treatment Options
It is important to understand your treatment options before deciding on the best one for you. There are various treatment options in drug rehab centers in Texas and alcohol rehab Texas including:
12-Step Treatment
This program encompasses a spiritual or religious approach. It focuses on rehabilitating an addict through making amends as well as submitting to a higher power for help through 12 steps. Click here to learn more about the 12-Step Treatment.
Non 12-Step Treatment
The non-12 step approach aims at encouraging you to acknowledge that you have an addiction and to take ownership of it and your actions. This is mainly used as a more secular approach to dealing with addiction. Click here to learn more about the Non 12-Step Treatment.
Faith-Based Treatment
This treatment faith as the backbone of the treatment and recovery process. Faith treatment programs help addicts discover or even rediscover their faith while helping them rebuild their lives in sobriety. Click here to learn more about the Faith-Based Treatment.
Holistic Treatment
This approach uses non-medicinal treatment methods to complement traditional recovery practices. Holistic recovery focuses on bringing into alignment your body, spirit, and mind. Click here to learn more about Holistic Treatment.
Dual Diagnosis Treatment
There are three theories to dual diagnosis. One suggests that abusing some drugs can result in developing a mental health illness. Another theory suggests that individuals suffering from a pre-existing mental condition are highly susceptible to drug abuse. The third one espouses that the risk factors for mental illness and substance use disorder are the same. A treatment plan tailored to your needs is then effected to deal with the problem. Click here to learn more about Dual Diagnosis Treatment.
SMART Recovery Treatment
Self-Management and Recovery Training takes a modern and scientific approach to fighting addiction utilizing four points that will allow you to combat the disease wherever you go. Click here to learn more about SMART Recovery Treatment.
What to Expect During Your Rehab Visit
Medical detox in drug rehab and alcohol rehab centers in Texas is encouraged as it helps to slightly ease the withdrawal symptoms you may have. The drug rehab centers in Texas will ensure that you are under constant monitoring during a medical detoxification. Medical detox minimizes the chances of a relapse while ensuring that you receive all the help you may need in case of a medical emergency.
For you to better fight your addiction, you have to understand it. In the drug rehab centers in Texas and alcohol rehabs in Texas, you will attend some educational sessions which will sensitize you on the effects of drugs and alcohol. The sessions are designed to better help you comprehend what addiction is, how it works and how to overcome it.
Substance use disorder treatment programs include group therapy, family therapy, and individual therapy. Different behavioral treatments and Cognitive Behavioral Therapy is also given to the patients. Some treatment programs also incorporate medication into your therapy sessions.

Paying for Addiction Treatment
Ensure that you fully understand the payment plan for drug rehab centers in Texas before choosing one. Paying for treatment may appear daunting at first; however, that shouldn't keep you from getting the help that you or a loved one needs. To make the entire process easier, it would be better to get financing prior to committing to any of the drug rehab centers in Texas.
There are a number of ways to pay for rehab such as:
Insurance: You can inquire from your insurance company about the coverage. Some Texas rehab facilities also accept public insurance such as Medicaid.
Loans: The main goal is to recover from the addiction. Therefore, based on your financial circumstances and credit, you can take a loan to help you pay for the fees at an Texas treatment center.
Grants and Scholarships: You can apply for a grant through the Substance Use Disorder and Mental Health Services Administration (SAMHSA). This will help fund your treatment if you're struggling to obtain financing or if you don't have insurance. Through SAMHSA's website, you can find out if you qualify to receive a grant.
Sliding Scale: Alcohol treatment centers Texas and Texas rehabilitation centers for drug abuse know how hard it can be to afford treatment. Often, they're willing to offer you a personalized payment option depending on your financial status and income. The sliding scale is designed to encourage people with a low socioeconomic status to get the addiction treatment they need.
Out-of-Pocket Payment : If you're able, you can opt to pay for your treatment completely out-of-pocket. But, if you're unable to, you may have friends or family members who are willing to help you pay for your treatment at a rehab center Texas.
Traveling for Your Rehab
Some of the best rehab facilities could be out of state. What is most important about your treatment and recovery is finding a rehab that is the best fit for you the location notwithstanding. There are a number of benefits of traveling for rehab.
It puts you in a mental state of a fresh and new start. It also creates a distance between you and physical triggers. This will help reinforce your commitment to your treatment plan and sobriety.
Traveling to drug rehab centers in Texas helps give you privacy. Admitting to having an addiction is not easy especially because of the stigmatization. Traveling away from where people know and recognize you can help you avoid distractions and shame and focus on getting better.
Traveling for rehab could significantly reduce your stress levels. A report by NIDA indicates that people who are exposed to different types of stresses have a higher likelihood of abusing drugs and alcohol. Your normal work and home life could be triggering stress and hence the desire to abuse drugs. Getting away to receive treatment could tremendously reduce your stress levels and allow you to focus on your treatment and recovery.
Traveling to another state—such as a rehab center in Colorado—can be very beneficial for the patient. If you think that traveling to Texas then give us a call and find out more about Willow Springs Recovery, our addiction treatment facilities near Austin Texas.
Medical disclaimer:
Sunshine Behavioral Health strives to help people who are facing substance abuse, addiction, mental health disorders, or a combination of these conditions. It does this by providing compassionate care and evidence-based content that addresses health, treatment, and recovery.
Licensed medical professionals review material we publish on our site. The material is not a substitute for qualified medical diagnoses, treatment, or advice. It should not be used to replace the suggestions of your personal physician or other health care professionals.

A Message From Our CEO