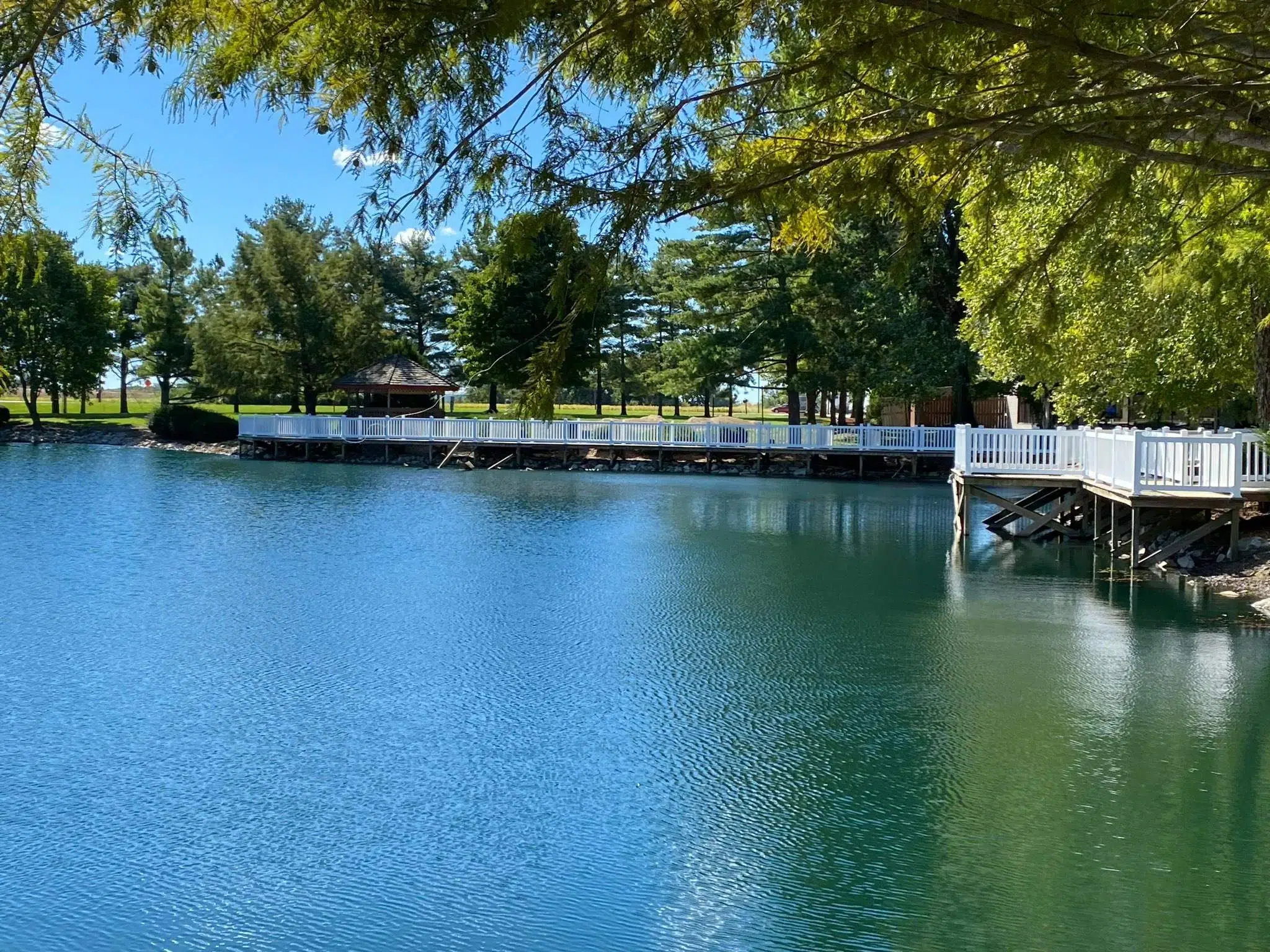 Lincoln Recovery - Raymond, Illinois
GET HONEST & ACCURATE QUOTE
Best Rehab Centers In Illinois
Lincoln Recovery - Upscale inpatient rehab facility with private rooms and 24/7 admissions team
Private rooms
Keep your phone and laptop
Safe 24/7 monitored detox
Non-12-Step options
Dual diagnosis programs
Thorough aftercare planning
VERIFY INSURANCE
Check your coverage and get informed on admission process! Call us at:

555-555-5555*
*HIPPA Compliant and 100% confidential
MAXIMIZE YOUR INSURANCE COVERAGE WITH OUR HELP
We will work with insurance to get you the best possible coverage and minimize expenses.
Three years ago, the US Drug Enforcement Agency issued an alert on the dangers of an opioid called fentanyl that was found to be 50-100 times more powerful than morphine. The alert said that fentanyl, a legally manufactured and distributed drug used for pain relief, is a threat to health and public safety.
The problem, however, has already plagued US cities, such as Chicago and Philadelphia a decade ago, between 2005 and 2007. Drug rehab centers in Illinois are well-equipped to treat fentanyl addiction.
Find Addiction Treatment By City:
Other states: Rehabs in Texas, Rehabs in California, Rehabs in Colorado
State of Treatment in Illinois
Even with the alarming number of drug abuse, the Illinois Department of Human Services (IDHS) said an estimate of 248,000 Illinoisans need treatment at drug rehab centers in Illinois, however, they do not get what they need.
In 2016, 52 percent of inmates in the Illinois Department of Corrections were found to be needing treatment, but only 30 percent received treatment from the prison facility. Many of them do not have the luxury to afford treatments that the drug rehab centers in Illinois provide.
The government also reported an increased risk of drug-related deaths after individuals were released from a correctional facility. Six studies conducted showed the risk of drug-related death was three to eight times more likely to occur in the first two weeks after an individual was released from a correctional facility, compared with the subsequent 10 weeks.
The rampant abuse of prescription drugs prodded the government of Illinois to launch a statewide hotline to immediately assist those who are affected by addiction to opioids and other dangerous substances. The helpline aims to provide access to resources, treatment options, and support 24 hours a day. This is different from the hotline of the private Illinois alcohol rehab and the drug rehab centers in Illinois. Illinois also created the Opioid Overdose Prevention and Intervention Task Force, whose responsibility is to form strategies to reduce opioid overdose-related deaths by 33% in 2020. The task force is going across Illinois to gather data from communities and see what types of actions are still needed to be done.
The State of Illinois Opioid Action Plan, publicized in September 2017, focuses on the three pillars of prevention, treatment and recovery, and response. Prior to the Opioid Action Plan, Illinois has implemented the Drug Overdose Prevention Law in 2010 to empower families and friends of patients to administer Naloxone, an overdose reversal drug, with the aim of preventing a fatal opioid overdose.
The Illinois statutes also promote the establishment of drug courts designed to provide successful treatments in drug rehab centers in Illinois as an alternative for defendants. Participants of the drug court commit to treatment and counseling and those who complete the program's requirements may enjoy reduced sentences or have the charges against them dropped. There are more than 470 drug rehab centers in Illinois, along with Illinois alcohol rehab centers that give drug dependents access to facilities for various types of treatment, some of which offer a holistic approach to recovery that helps individuals be reintegrated back into the society.

What to Look For in a Rehab
The path to recovery starts with the acceptance of the problem to be able to take on the challenging road toward successful drug and alcohol rehab. Based on the well-known 12-step treatment, those who suffer from substance use disorder admit the problem and be motivated in seeking professional help.
There are faith-based drug rehab centers in Illinois that offer support for both medical and spiritual needs. Faith-based drug rehab centers or Illinois alcohol rehab facilities are similar to recovery groups that follow the 12-step guide. These types of rehab centers look into treating the patient's drug or alcohol dependency in relation to other underlying issues such as depression, anxiety, or low self-esteem.
For those who are ready to start their treatment, the first step is to find a program that suits his or her needs. With a number of Illinois alcohol rehab facilities and drug rehab centers in Illinois, it is important to check whether the facility has proper accreditation and license, and whose medical personnel specialize in addiction medicine. You may find drug rehab centers or alcohol rehab facilities that offer long-term inpatient drug rehab. Long-term treatment could last 60 days or 90 days, and may even be longer depending on the recovery duration needed for the patient. Short-term programs, however, last for 28 or 30 days.
It can be too overwhelming at first. But one must remember that effective treatment must be able to address the patient's needs. There is no standard treatment for everyone which is why it is important to study all the options available.
Benefits of Inpatient Drug Rehab Centers in Illinois
Drug rehab centers in Illinois offer various recovery programs that are customized to the patients' needs. The key here is to understand what you need based on your physical, emotional, social, and financial standing. Inpatient recovery programs are mostly recommended by drug rehab centers in Illinois. Here are some of the reasons why:
Inpatient drug rehab centers offer a structure that helps patients focus on recovery;
They offer 24/7 monitoring;
The patients remain to have no access to drugs or alcohol, making it the safest option for immediate recovery; and
Most inpatient drug rehab centers offer a holistic approach to recovery, including meditation and exercises.
Because of its high efficiency, especially for those with a severe drug or alcohol abuse problem, inpatient programs are also advantageous for people with a dual diagnosis, or those who were diagnosed with substance use disorder and mood disorder. Outpatient programs, on the other hand, suit patients with a mild addiction and those who could not afford inpatient programs. Likewise, outpatient programs are recommended for those who do not have the luxury of taking a long time off to get into inpatient drug rehab.
What to Expect at Rehab?
When a person decides to enter the doors of drug rehab centers in Illinois, the first process, he or she will undergo is the diagnostic test which will determine the specific rehabilitation plan.
The diagnostic test will provide the doctors with information on whether the patient has a dual diagnosis or not. The correct diagnosis will also depend on how truthful the person is about the extent of his or her drug use, personal background, including family history, and financial capacity needed for the treatment.
There are two phases in a comprehensive substance addiction treatment: 1) detoxification and 2) rehabilitation. Detoxing eliminates the traces of drugs and alcohol from the patient's body. This stage might be difficult for some who will undergo a withdrawal period. Detox in drug rehab centers offers safe and medical detoxing. It undergoes a three-step process: evaluation, stabilization, and transition to treatment.
Rehabilitation, on the other hand, involves the provision of extensive therapy to change the drug-seeking behavior. In this phase, the patient will undergo individual behavioral therapy to learn more strategies on how they could reform their thinking and behavior to help them overcome substance use disorder. This is also the same process when you enter an Illinois alcohol rehab center.
Drug rehab centers in Illinois and Illinois alcohol rehab centers also offer family therapy sessions to better help the patient and establish the support he or she needs to fully recover. After completing the rehabilitation program, the patient will meet with counselors to discuss aftercare sessions and follow-up programs to ensure a successful recovery.
Inpatient Drug Rehab in Illinois vs Outpatient
Inpatient drug rehab is offered in hospitals and clinics and is recommended for individuals who have a dual diagnosis or are dealing with mental health issues and addiction simultaneously. Inpatient rehab is also suggested for individuals who do not have a strong support system or have a history of relapsing. Inpatient addiction treatment centers in Illinois are located throughout the state.
Outpatient drug rehab is provided at various sites from clinics to healthcare providers' offices to local departments of health. Outpatient rehab works well for individuals who want to get clean but have obligations to work, school, or family. There are a number of outpatient addiction treatment centers in Illinois

Learn More About Your Insurance Coverage
Don't see your Insurance Provider?
Understanding Your Treatment Options
Effective treatment comes in many forms and the best option to choose is the one that suits one's needs to help the person stays sober and be in control of his life.
Drug rehab centers in Illinois offer inpatient services, outpatient services, or a combination of both. As discussed above, inpatient services provide 24/7 monitored medication for the patient. It could be offered in a hospital or a residential facility outside the hospital setting.
There are also luxury and executive inpatient facilities offered by drug rehab centers in Illinois to those who want to stay more comfortable during the rehabilitation process or to offer them the opportunity to continue their work responsibilities while undergoing treatment.
Dual diagnosis: Dual diagnosis rehabs work with individuals who are coping with mental health issues and addiction. Physicians, social workers, hospitals, and clinics across the state can integrate care to help you recover from both mental illness and chemical dependency.
Christian rehab: Your faith may be very important to you, and your road to sobriety may benefit from pastoral counseling, Bible study, and support from fellow Christians. Christian drug rehab in Illinois is available for teens, adults, and even mothers and their children.
Holistic: Want a rehab program that considers you as an entire person and works to heal your mind, body, and spirit? You may be interested in holistic drug rehab in Illinois. Holistic addiction treatment centers in Illinois offer everything from nutrition counseling to outdoor therapy.
12 step: 12-step programs follow a structured pathway to recovery that is rooted in spirituality. The best-known 12-step program–AA–brings together individuals with alcohol abuse disorder who agree to "surrender their will to a higher power" in order to end their alcohol addiction.
Non 12 step: Want to achieve sobriety without the structured pathway that AA uses? You may be interested in a non 12 step program. Unlike Alcoholics Anonymous or Narcotics Anonymous, a non 12 step program does not follow a stepwise plan to recovery and it lacks the strong spiritual component associated with 12 step programs.
Traveling for Treatment
After deciding on what type of drug rehab program, the patient should decide where to go next. Is the nearest drug rehab center the best option for him?
Local drug rehab centers might provide the patient with a more familiar place where it is convenient to ask for help or be close to the family who will provide support. But for those who have the luxury of choice, traveling to get a treatment could be the best and effective option.
Traveling can give access to hundreds of other drug rehab facilities across the country that is right for the patient's needs. It also provides a fresh start for the person to see the road to recovery as a journey one should take to start a new life. The separation from the local area could also provide an opportunity for the patient to avoid temptation, which could boost their commitment to follow through with the rehabilitation plan until they are ready to be reintegrated in their community. For those reasons, you might find Illinois treatment centers a better fit than Ohio drug rehab centers.  And if  you want to look outside of Illinois for treatment, you might consider drug rehab in Colorado or drug rehab in Texas.
Paying for Addiction Treatment
The cost of treatment depends on each drug rehab center. Most rehab facilities offer financial assistance or accept insurance to cover the expenses. The amount paid by the insurance would depend on the insurer and the healthcare facility. Although not everyone has insurance to pay for the treatment, there are still ways to get help to access free or affordable treatment. There are also financing options for many inpatient rehabs.
Aside from the economic cost of drugs and alcohol, the social cost of substance use disorder turns out to be more expensive than treatment. The person becomes unproductive and families are ruined. Moreover, between the costs of treatment in drug rehab, the life of a person is more valuable than the expenses.
Sources

Medical disclaimer:
Sunshine Behavioral Health strives to help people who are facing substance abuse, addiction, mental health disorders, or a combination of these conditions. It does this by providing compassionate care and evidence-based content that addresses health, treatment, and recovery.
Licensed medical professionals review material we publish on our site. The material is not a substitute for qualified medical diagnoses, treatment, or advice. It should not be used to replace the suggestions of your personal physician or other health care professionals.

A Message From Our CEO