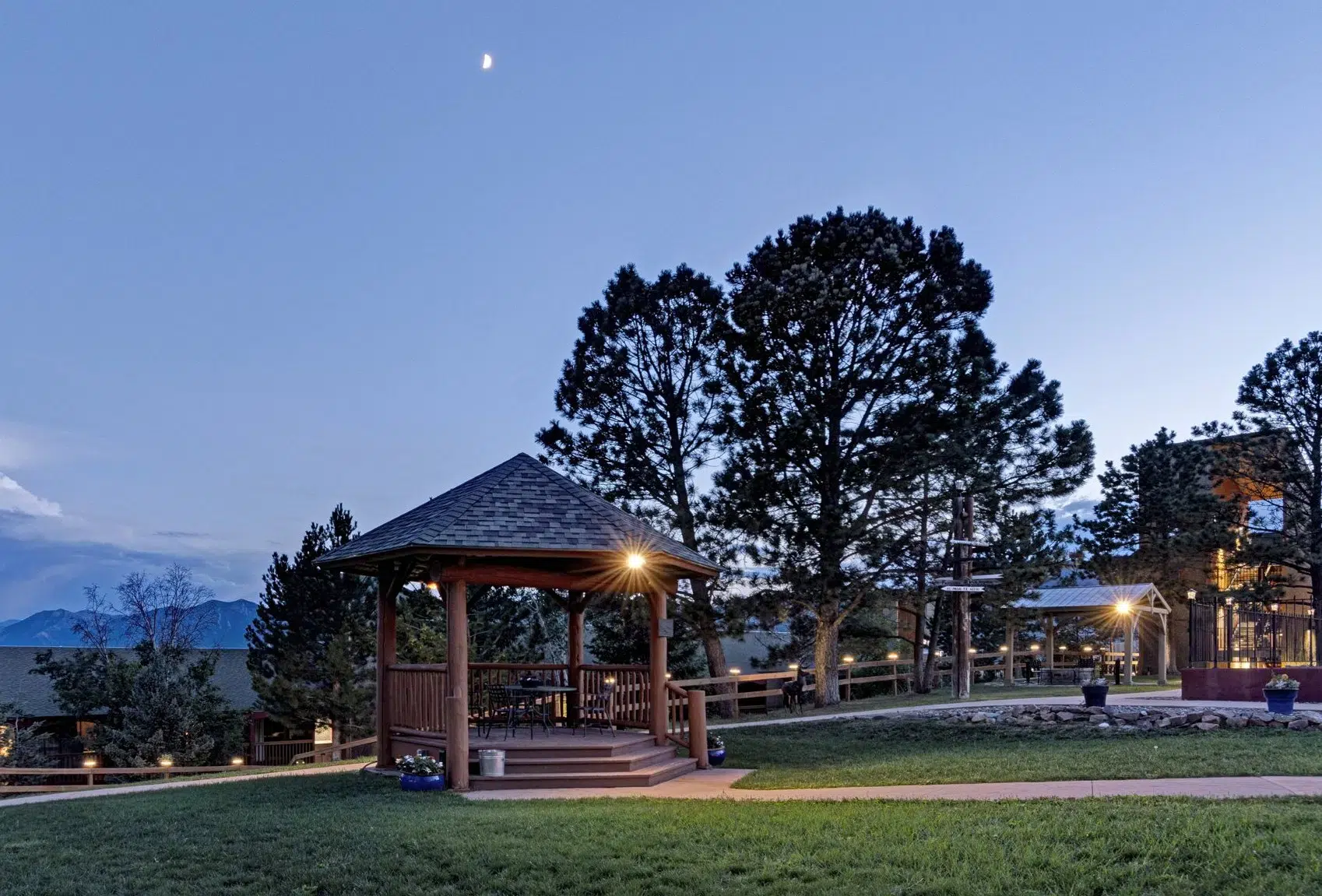 Mountain Springs Recovery - Monument, Colorado
GET HONEST & ACCURATE QUOTE
Best Rehabs In Colorado
Upscale Colorado facility with medication assisted treatment and Non-12-Step program options
Keep your phone and laptop
Safe 24/7 monitored detox
SMART options
Dual diagnosis programs
Long-term arrangements
Thorough aftercare planning
Located in Monument, CO
Out of state options in CA, TX and IL
VERIFY INSURANCE
Check your coverage and get informed on admission process! Call us at:

555-555-5555*
*HIPPA Compliant and 100% confidential
MAXIMIZE YOUR PPO COVERAGE WITH OUR HELP
We will work with insurance to get you the best possible coverage and minimize expenses.
The Centennial State is home to mountainous wilderness, beautiful springs, breathtaking views. However, Colorado, like most of the United States, is also home to a growing issue of drug and alcohol abuse. With Colorado leading the way for recreational marijuana in the United States, the need for rehabs in Colorado has never been higher. As there is much debate about legalizing marijuana, there is no doubt that the drug has addictive qualities. Marijuana is not the only drug of concern, as the opioid and heroin epidemic has not skipped over Colorado. In 2020 the Centers for Disease Control and Prevention (CDC) 1,489 drug overdose deaths were reported, more Coloradans died from drug overdose in 2020 than ever before in the State's history. If you or your loved one has been caught in the wave of addiction you should not feel ashamed, and you should not feel hopeless. Many others have been addicted and learned how to live a sober, productive and satisfying life after seeking addiction treatment in Colorado.
While Marijuana might be legal in Colorado, there are a wide range of other substances that are not. SAMSHA's survey in 2018 – 2019 reported numbers of people that really abuse illicit substances and what they found was disheartening to many. When it comes to illicit drug use in Colorado during a previous month, the estimated statistics (in thousands) were as it follows:
924 users were 12+ aged.
50 users were 12 – 17 aged.
210 users were 18 – 25 aged.
664 users were 26+ aged.
874 users were 18+ aged.
When it comes to marijuana use in 2019, in the past year the estimated statistics (in thousands) were reported as it follows:
1,265 users were 12+ aged.
76 users were 12 – 17 aged.>
286 users were 18 – 25 aged.
903 users were 26+ aged.
1,189 users were 18+ aged.
Find Addiction Treatment By City:
Other states: Rehabs in Texas, Rehabs in California, Rehabs in Illinois
Student Substance Use Disorder in Colorado College
Colorado is home to many fine colleges, however the stresses of college can lead some students to substance use disorder. In fact, a Many students also run a risk of falling into peer pressure by wanting to fit in with other students. Some students in Colorado also fall into substance use disorder because college is the first time that they are exposed to living alone. Whatever the case may be, if you are a college student or the parent of a college student in Colorado who is struggling with substance use disorder, it is important to end it before your addiction spirals out of control.
According to the Youth Risk Behavior Survey, 30.7% college students drank alcohol 30 days before the survey.
Also, the same survey reported that 20.1% were marijuana users.
1 in 4 or almost 1.8 million college students meet the criteria for substance use disorder disorder.
U.S. National Library of Health reported an increase in non-medical stimulant abuse among college students.
A study from stress.org claims that 8 in 10 college students experience stress, which is up 20% from their previous study.
Taking the time to miss a semester is well worth the time lost compared to attending college and continuing substance use disorder in Colorado. There is always next semester, but another life is not promised. Some of our centers are even cellphone and laptop friendly, allowing you to continue your course work while in treatment. Call us today and see which of our programs in Colorado are best for you.
What to Look For When Choosing From Rehabs in Colorado
There are many criteria to consider when looking into inpatient drug rehabs in Colorado. This is especially true if you are sending a loved one, you want to make sure that he or she is going to be safe and receive quality care. When looking for addiction rehab centers in Colorado consider the following:
Accreditation
The accreditation of a Colorado drug or alcohol facility does make a difference; if you want to receive the best addiction treatment in Colorado, you should be attending a rehab facility which is properly accredited. You can find out this information online or by calling the facility and asking yourself.
Demographics
Substance use disorders are universal and anyone could suffer from an addiction, many find it beneficial to be around a similar demographic to receive the most specific treatment in Colorado. The differences in demographics can cause people to lose interest when others are sharing in group activities.
Types of Treatment Available
It may be beneficial to find out what types of treatments are available; some rehab centers in Colorado only offer one treatment style. Someone who may benefit from a Christian drug rehab experience may not find a holistic rehab or 12 step rehab center to be of much help. We can help you understand all treatment styles in Colorado and find one that best suits you. You may also want to consider long-term rehabs in Texas, drug rehabs in northern California, and drug rehabs in Illinois.
Patient to Staff Ratio
The patient to client ratio is important as well. You want to make sure there are enough staff members to give you and the other patients the attention, care, supervision, and treatment needed. This is especially problematic when it comes to 1 on 1 therapy sessions. It takes time to build trust and report with a stranger to get into deep issues that could of lead to their drug and alcohol abuse. Having a low patient to therapist ratio in a Colorado rehab center will allow for more frequent and productive sessions.
Services Included in Treatment
You should also consider which services are included in the Colorado Springs rehab you are looking into. There are particular therapies offered by different centers, learn more about the treatment process before selecting a center. Some Colorado centers offer massage, yoga, acupuncture and much more.
Aftercare Planning Procedures
Lastly, you may want to ask the Colorado drug or alcohol rehab staff about their aftercare planning. Aftercare is an important part of  treatment. You want to make sure the treatment center staff will help you make a plan for after you leave the rehab center. This plan should include outpatient treatment options, relevant support groups in the community the patient is returning home to, and even therapists that are in the patient's insurance network. Doing this leg work for the patient can make all of the difference  in assuring that the patient continues to work on their sobriety after rehab in Colorado.
These are some of the things you should look for in a Colorado drug rehab center. You can call us any time of the day for further information on any of these factors.
What to Expect During Inpatient Drug Rehab in Colorado
If you are considering treatment for you or a loved one's addiction, inpatient drug rehab in Colorado is a great way to start your recovery journey. Inpatient treatment allows you to be removed from all temptations during the early stages of your sobriety where cravings and withdrawal symptoms are the most intense. An inpatient drug rehab in Colorado gives you the chance to dive into deeper issues and address why you began using drugs in the first place. We want to help you gain closure on any traumatic experiences in your life that could be hindering your ability to stay sober.
Many people are scared or frustrated about attending inpatient drug rehab, Colorado, however provides a unique landscape that can rest the most troubled minds. Not knowing what to expect at rehab can cause fear and drive people away from treatment; it's important to understand that rehab is not jail, rehab is simply a place where you learn how to better your life with other people who suffer through addiction just like you. You will be under supervision and rarely leave the center unless you have a valid reason or there is a program the patients travel to. There are rules in place but these rules are to help people who struggle with accountability, authority and structure.  There is a simple four part process to better understand what to expect at rehab in Colorado. Also, you can always call the center and ask for more information on specific rules and schedules.
Intake: During intake you will meet with the staff and undergo a physical and assessment. The information you provide will allow the staff to set up your treatment program.
Detox: Detox is arguably the most important part of inpatient drug rehab. During this time you will only be asked to rest while your body goes through the withdrawal symptoms of the substances you have been taking.
Treatment: Treatment is where you learn about addiction, coping skills and triggers to avoid. You will also go through therapy sessions do dig into problems that could have caused you to use drugs or alcohol in the first place. Treatment and therapy can be fun and is educational, the goal is to give you the best chances of staying sober when you leave the facility.
Aftercare: The best centers will find therapist, outpatient programs and support groups in the community you are returning home to. Rehab is the first step on your recovery journey, aftercare provides resources for you to use once you leave the facility.
Treatment Options at Rehab Centers in Colorado
Understanding your treatment options for addiction in Colorado is crucial. Some who have no experience with rehab may not be aware of the different styles of treatment they can utilize. Everyone is different, what appeals to one patient may not be useful for another, this is why we staff our center in Colorado with a team that is capable of offering a variety all in one place. Take a look at the following options that we provide:
12 Step Addiction Treatment.
Holistic Addiction Treatment.
Faith-Based Addiction Treatment.
Dual Diagnosis Treatment.
SMART Recovery.
Gender Specific.
LGBT Programs.
Drug Specific.
Aside from the treatment style there are many therapies and educational classes that give patients the knowledge and tools needed to stay sober.
Paying for Rehabs in Colorado
Paying to go to one of the many fine rehabs in Colorado should not be a burden. At Sunshine, we understand that you have enough stresses caused by the addiction, let alone figuring out how to afford an inpatient rehab stay. For this reason we have a dedicated and knowledgeable team of insurance benefit experts at your service.
Our team is familiar with dealing with insurance companies and know exactly what to say to assure that you are receiving the maximum coverage for your substance use disorder treatment in Colorado. Some policies will cover all expenses leaving you with no out of pocket expenses. The only way to truly find out how much your insurance benefits will cover is by calling us; we can work quickly to verify your benefits and push for more coverage.  There is never any obligation when you call and the information you provide is 100% confidential. Addiction recovery is possible, it all starts with reaching out for help in Colorado.
Traveling to Colorado Rehab Centers
One of the questions you might have is whether you should travel for drug or alcohol rehab or go to a local facility, such as a center in Colorado. Like any tough decision there are pros and cons to each option. Traveling allows the patient to get far away from the distractions of their home town and are able to feel free from the addictive lifestyle. Traveling for treatment can help you feel as if you are getting a fresh start. Also, traveling to Colorado for addiction treatment reduces the chance of being in treatment with someone that you know. If you are serious about your recovery and ready for treatment, call us and we can help with your travel arrangements.
Colorado Addiction Treatment Resources
Al-Anon and Alateen
Al-Anon and Alateen meetings are for people who have been affected by another's drinking. Parents, children, spouses, partners, siblings, friends, employees, employers, and coworkers gather to discuss the helplessness and anger that can result from dealing with an alcoholic. Alateen is geared toward younger family and friends of alcoholics. Al-Anon and Alateen meetings are free, and focus on the 12 steps program established by Alcoholics Anonymous. They are spiritual but not linked to any specific doctrine. Al-Anon and Alateen have dozens of meetings each week in Colorado. These meetings may provide a much-needed service, as alcohol deaths have been on the rise in recent years. To find a meeting, visit al-anon.org.
Local Celebrate Recovery Groups
Celebrate Recovery started in 1991 at a Lake Forest, California church. Today there are 35,000 churches worldwide, including dozens in Colorado. The meetings are for anyone coping with various addictions — drugs, alcohol, sex, gambling, and food — or anger issues, codependency, and physical, sexual, or emotional abuse.
Addressing many kinds of addictions can be especially helpful for some people coping with co-occurring disorders. Celebrate Recovery is a Christian organization that follows a 12-step approach with Biblical comparisons. It also adheres to eight principles of recovery based on the Beatitudes. To learn more, visit celebraterecovery.com.
Marijuana Anonymous
Marijuana has evolved in public perception. Sort of. From the Reefer Madness scares of the 1930s, to the more acceptable place it holds in today's society (think Willie Nelson and rappers), it's not the demon weed of yore. It may be psychologically addictive, however, especially taking into consideration today's stronger strains.
With marijuana being legal in Colorado, psychological addiction may be an added risk. Marijuana Anonymous has a 12 steps and 12 questions to determine if cannabis is a burden in your life (Does your life revolve around marijuana use? Does it cause memory problems?, etc.) to help people achieve sobriety. Only a handful of MA meetings are held each week in Colorado, but there are phone and online gatherings as well as text and video chat sessions. To learn more, visit marijuana-anonymous.org.
Cocaine Anonymous
Cocaine Anonymous was founded in 1982, and it is comprised of recovering addicts, so all meeting-goers are united in their quest to keep clean. The organization follows the 12 steps but is nondenominational. It aims to help members give up cocaine and other mind-altering substances.
In recent years, cocaine use in Colorado has been creeping upward. Perhaps it's fitting that dozens of Cocaine Anonymous (CA) meetings are held in Colorado — especially in the Denver metro area — each week to help attendees break free of the shackles of addiction. There is no membership fee, but CA follows the 7th tradition of 12-step programs by being self-supporting through the contributions of its participants. To find a meeting of Cocaine Anonymous of Colorado, visit ca-colorado.org.
Dual Recovery Anonymous
Dual Recovery Anonymous (DRA) is a nonprofit self-help organization that was formed in 1989. It was created to help men and women with co-occurring disorders (where individuals are affected by both substance use disorders and mental health disorders). The goal is to help members achieve recovery in both disorders and prevent relapse.
The U.S. Substance Use Disorder and Mental Health Services Administration (SAMHSA) has reported that 10 percent of Colorado's adult population has a co-occurring disorder, which is low compared to the U.S.'s 27 percent estimate. That may be one reason why there are very few DRA meetings in the Centennial State. Still, with drinking and some types of drug use on the rise, a 12-step program such as DRA may be beneficial. To learn more, visit draonline.org.
LifeRing Secular Recovery
LifeRing Secular Recovery is a secular alternative to 12-step meetings that focuses on positive reinforcement, a conversational tone, and discussing the week's victories and challenges while looking ahead to the coming seven days. The program is proving appealing; the number of LifeRing meetings worldwide have tripled from 2012 to 2017. LifeRing estimates that 55% of its members believe in a higher power, so while it's secular, it's far from a godless organization. (Pew Research estimates that 38% of Colorado residents has never attended to a religious service, so that may be part of the draw.)
Also, religion and politics are simply left out of LifeRing meeting conversations. The focus is on recovery, not ideologues or recounting one's "drunkalogues." A couple dozen LifeRing meetings are held each week in Colorado and online groups are also options. To learn more, visit LifeRing.org.
Smart Recovery
SMART Recovery takes a secular approach to managing addiction. Its meetings address four challenges: motivation, cravings, emotions, and balance. It uses scientific principles and self-empowerment tools to encourage recovery.
During SMART Recovery support group meetings, people participate in conversations instead of taking turns to speak at length. SMART Recovery has grown in leaps and bounds since it launched in 1994. Today, more than 3,000 meetings are held weekly in 24 countries, including around 1,900 in the United States.
The state of Colorado has just a handful of SMART Recovery meetings statewide, but there are dozens of online sessions each week for those seeking extra help achieving or maintaining sobriety. To learn more, visit smartrecovery.org.
Women for Sobriety
Women for Sobriety (WFS) offers a New Life program for its female members to free themselves from drug and alcohol addiction. The focus is on developing self-value and self-worth and letting go of guilt and shame. Their philosophy is to "Release the past. Plan for tomorrow. Live for today."
While there are only a handful of WFS chapters in Colorado, they do have online support groups. Women tend to use drugs for unique reasons — controlling weight, combating tiredness, managing pain, or self-treating mental health issues — so a female-centric recovery approach may better address obstacles to recovery. To learn more about Women for Sobriety, visit womenforsobriety.org.
Adult Children of Alcoholics
Adult Children of Alcoholics (ACA)/Dysfunctional Families is a 12-step program for those who grew up in dysfunctional homes. Groups gather and share stories of growing up in homes affected by abuse, neglect, and trauma. ACA has created what it calls a Laundry List of 14 traits that are commonly found among adults who were raised in such environments, such as having low self-esteem or being approval seekers.
Considering that Colorado has experienced higher rates of heavy drinking and rising rates of cocaine use, ACA meetings may be a solid tool in someone's recovery effort. There are dozens held regularly around the state, as well as online and phone meetups. To find a meeting, visit adultchildren.org.
Moderation Management
Moderation Management (MM) was founded in 1994 as an alternative to Alcoholics Anonymous and similar programs. Moderation Management allows members to set their own drinking goals as they feel appropriate and encourages members to follow particular drinking guidelines, limits, goal setting techniques, and a nine-step cognitive-behavioral change program.
Face-to-face meetings last about an hour, whereas online meetings are ongoing, to find a meeting, visit moderation.org.

Take The First Step Towards Recovery
Talk to a Intake Coordinator
ABAM-Certified Doctors
The American Board of Addiction Medicine (ABAM) sets standards for diagnosing, treating, and preventing substance use disorders. ABAM formed in 2007 to offer training and board certification for doctors.
To earn the ABAM stamp of approval, physicians must meet clinical and educational criteria, including passing a six-hour written examination. To remain certified, Colorado's approximately 40 ABAM-approved physicians must complete coursework, perform self-assessments, and undergo periodic testing to ensure that their skills and knowledge remain current. To learn more or to find an ABAM-certified doctor, visit abam.net.
Secular Organizations for Sobriety (SOS)
Secular Organizations for Sobriety (SOS) is a nonprofit network of independent and nonprofessional groups focused on helping people recover from alcohol and drug addiction (as well as food and other dependencies). SOS was founded in 1985 as an alternative to 12-step programs.
It is a secular network, but it does not turn away religious people. It also doesn't subscribe to the belief that one is powerless in the face of addiction, a perspective that is part of several 12-step approaches. Rather, SOS encourages self-empowerment. Its meetings are held in person and online. Visit sossobriety.org to learn more.
AAAP Board Certifications in Addiction Psychiatry
The American Academy of Addiction Psychiatry (AAAP) consists of medical professionals, including students, fellows, and residents who are committed to providing quality screening, assessment, and treatment of substance use disorders and co-occurring mental disorders.
Members of the AAAP may receive board certifications in subspecialties. The American Board of Psychiatry and Neurology (ABPN) supports people who work in psychiatry and neurology and administers a subspecialty board certification in addiction psychiatry. Meanwhile, the American Board of Preventive Medicine (ABPM) administers a subspecialty board certification in addiction medicine.
One goal of the AAAP is to improve and foster careers in addiction psychiatry. It also aims to educate the public and influence policy for better treatment for people with SUDs. To learn more about the American Academy of Addiction Psychiatry, visit www.aaap.org.
Refuge Recovery World Services and the Recovery Dharma Collective
Refuge Recovery World Services and the Recovery Dharma Collective use Buddhist-inspired practices paired with recovery principles to beat addiction. Members of both groups are encouraged to practice abstinence and mindfulness.
Both groups have several meetings worldwide, both in person and online. Meetings may include a meditation, a chosen topic, and a period of sharing. The organizations address more than substance use disorders; they also address other addictions such as food, sex, gambling, technology, and more.
While they follow Buddhist principles, one does not need to be a Buddhist to attend, though some Coloradans may be intrigued, since Boulder is reputed to be a Buddhist hotspot. To learn more about the organizations, visit refugerecovery.org and recoverydharma.org.
Pills Anonymous
Pills Anonymous (PA) is a 12-step program specifically for people addicted to pills. It's structured similarly to Alcoholics Anonymous, but the two groups are not affiliated. PA is also not affiliated with any particular faith; those who join simply must want to abstain from taking mood- and mind-altering medications, including alcohol.
Compared to nationwide data, Colorado may have fewer pills prescribed per person overall, but in some southern counties — Otero and Pueblo, for example — prescription rates considerably outpace statewide averages. To learn more about Pills Anonymous, visit pillsanonymous.org.
Families Anonymous
Families Anonymous (FA) formed in 1971 when a group of California parents sought a way to deal with substance use disorder among their children. As the name implies, it's for families — parents, grandparents, siblings, cousins — but friends of someone with a substance use disorder are also encouraged to attend. It's a place to heal and find answers, since addiction never just affects the user.
FA is a 12-step program that functions similarly to other groups such as Al-Anon, but the two organizations are not affiliated with each other. For members who do not have any meetings located nearby, FA encourages them to start a group or participate in online or phone meetings. To learn more, visit familiesanonymous.org.
Nar-Anon
Nar-Anon is a recovery program for families and friends of addicts. It's more for the person who has felt the despair and frustration that arises from watching a loved one descend into addiction. It follows the 12 steps of many sobriety groups, which can dovetail with the afflicted loved one's sobriety journey if they attend their own recovery programs.
Like other 12-step programs, Nar-Anon is not exclusively religious but has a spiritual bent. To learn more, visit nar-anon.org.
Recovering Couples Anonymous
Recovering Couples Anonymous (RCA) is a 12-step program. As the name indicates, it's geared toward pairs. It calls each couple a coupleship. It likens each coupleship to a three-legged stool, with each leg representing some key component: commitment, communication, and caring.
RCA believes that each couple needs care and attention from both halves of the pair. Even though the couple is viewed as a unit, the addictions of each individual must be addressed separate of the coupleship. To learn more, visit recovering-couples.org.
Oxford House – Self Help for Sobriety Without Relapse
The first Oxford House opened in 1975, when a group of men decided to open their own halfway house and leave the stay time indefinite, so long as the inhabitants remained sober and pay their share of expenses.
Typically an Oxford House has six to 15 residents, and it may house men, women, or women with children. It's a democratic system, with each adult resident chipping in equally toward rent and overhead. More than 30 have opened in Colorado in recent years, nearly doubling the number of Oxford Houses in the Centennial State. To learn more about Oxford House or to find one near you, visit oxfordhouse.org.
Alcoholics Anonymous
AA is the granddaddy of the 12-step programs. It's been around for decades and nearly two million people worldwide are believed to be members. The only requirement for joining is a desire to quit drinking. New members typically have a sponsor who has gone through the program and who can guide the newbies along the road to recovery.
There are dozens of AA meetings held regularly throughout Colorado. Since binge drinking rates are above the national average throughout the Centennial State, AA's in-person and online meetups may be useful supplements to some people's recovery plans. To learn more, visit aa.org.
Veterans Affairs Addiction Treatment
There are approximately 400,000 veterans in Colorado. It's estimated that one out of every 10 veterans returning from Iraq or Afghanistan has problems with alcohol or other drugs. Veterans who need assistance may want to visit U.S. Department of Veterans Affairs (VA) centers that treat substance use disorders and other medical conditions.
Because more than two of every 10 veterans with post-traumatic stress disorder (PTSD) also have substance use disorders, finding the right help is crucial. To learn more, visit https://findtreatment.samhsa.gov/locator.
As in other U.S. states and other areas of the world, addiction is a problem in Colorado. The state has resources for treating this problem. If you think that traveling to Colorado then give us a call and find out more about Mountain Springs Recovery, our addiction treatment facilities in Colorado.
Sources

Medical disclaimer:
Sunshine Behavioral Health strives to help people who are facing substance abuse, addiction, mental health disorders, or a combination of these conditions. It does this by providing compassionate care and evidence-based content that addresses health, treatment, and recovery.
Licensed medical professionals review material we publish on our site. The material is not a substitute for qualified medical diagnoses, treatment, or advice. It should not be used to replace the suggestions of your personal physician or other health care professionals.

A Message From Our CEO