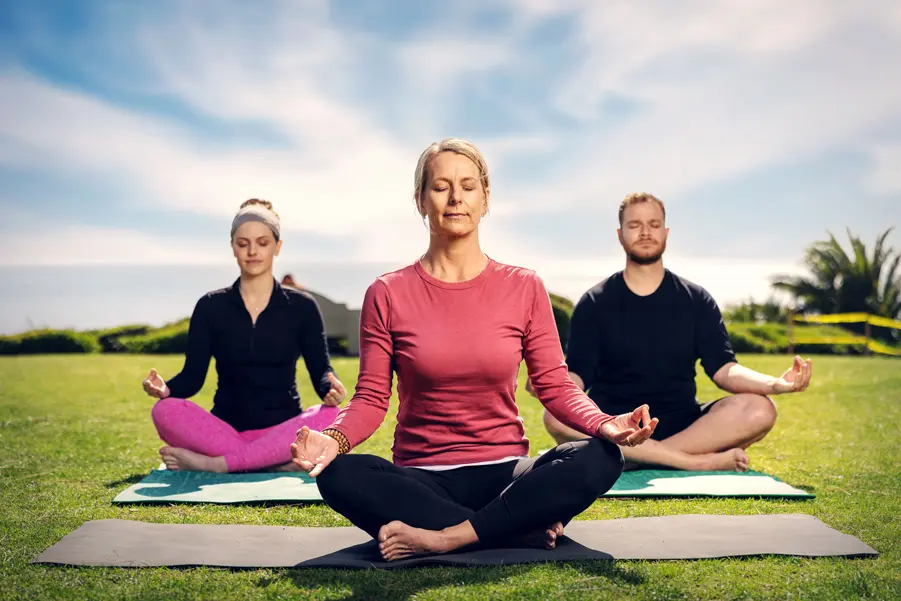 Monarch Shores, Orange County, beachfront house
TAKE THE FIRST STEP
Top Rated California Rehab Centers
Upscale inpatient rehabs with Non-12-Step program options.
Keep your phone and laptop
Safe 24/7 monitored detox
Non 12-step & holistic options
Dual diagnosis programs
Beachfront facility
Thorough aftercare planning
Private rooms at Chapters Capistrano
VERIFY INSURANCE
Sometimes talking over the phone is easier. We're here to listen to your questions and help you get answers. Call us at:

555-555-5555*
*HIPPA Compliant and 100% confidential
KEEP YOUR CELL PHONE & LAPTOP
Typically, treatment centers do not permit cell phone or laptop use, but at both Chapters and Monarch Shores, our clients are allowed to engage with outside responsibilities.
California is the most populated state in the U.S – with its beautiful sun, architectural marvels, bustling industries, and its deep blue ocean  – 39.54 million people are proud to call the state home.
However, like many other states in the U.S, drug abuse and addiction remains to be a growing problem in the Golden State. According to the United Health Foundation, California's drug mortality rate grew from 11.4 to 11.8 people per 100,000 of the California population from the years 2016 through 2017. In the year 2020, CDC estimates drug mortality to be at 15 per 100,000 of the California population. A study from 2020, puts excessive drinking at 18.3% of the Californian population, and non-medical drug use at 13.3%.  While these figures are relatively low compared to the drug mortality rates of other states, they are still a source of concern: taking the massive population into account, California is the state with the most drug overdose deaths each year. With these problems continuing to grow, many people that struggle with addiction wonder why they feel alone and what can be done to help them. This is where we come in. We own and partner with several Orange County Rehabs for the purpose of helping those that are struggling with addiction in the hopes that we can help guide their path toward recovery.
Find Addiction Treatment By City:
Other states: Rehabs in Texas, Rehabs in Colorado, Rehabs in Illinois
You Are Not Alone in Your Addiction
Substance use disorder in itself in California remains a major issue: according to a survey conducted in 2010-2011, 10.47% of the state population had used drugs or illicit substances. This percentage is significantly higher than the national average of 8.82%. Furthermore, California's issues with drug abuse has continued to climb over the years: the Center for Disease Control estimates that between the years 1999 through 2015, drug abuse had climbed 30%.
The common misconception from most people is that our current issues with drug abuse come from illegal substances such as heroin, meth, and cocaine. While plenty of drug abuse comes from illegal drugs and substances, a lot of drug abuse has stemmed from prescription medication. For instance, like much of the U.S, California has been hit by the opioid epidemic, with 2,410 opiate-related deaths reported in the year 2018. Most of these deaths are caused by prescription opiates which are widely available drugs: approximately 35 opioid prescriptions were written for every 100 people in 2018. Therefore, the dangers of addiction aren't just for those seeking out drugs and alcohol, but also to those looking to recover from some physical or mental ailment. With addiction rearing its ugly head and creeping into the lives of the vulnerable, it is good to know that there are facilities out there to help fight this disease.
Remember, you may have to look outside your community to find the right program for your needs. If you're looking for 90-day rehabs in Hawaii, or rehabs in Northern California, you might have to consider drug rehab in Southern California to find the treatment you need.
Student Substance Use Disorder in College
It isn't uncommon for students to try substances for the first time while in university.  According to SAMHSA approximately 9.9% of students between the ages of 18 to 22 used alcohol for the first time in the year 2014. That number decreases to 6% of students who tried illicit drugs for the first time. Of those students, about 1,158,415 drink alcohol each day, 11,338 use cocaine each day, 9,808 use hallucinogens each day, 4,570 use heroin each day, and 3,341 use inhalants each day. This is a dangerous trend that needs to be reversed and thankfully there are facilities out there that can help accommodate these students.

What to Look for in Drug and Alcohol Rehab Centers in California
With nearly 2,000 drug rehabs in California, choosing the right addiction treatment facility can be a huge undertaking. So, how can you guarantee that you pick the right rehab center? Below are some tips for choosing rehab centers in California:
1. Consider Licensing, Accreditation, and Reputation
With so many drug rehab centers in California, there is always the possibility of one or two unscrupulous facilities that might not have the best interest in your treatment (or that of your loved one). Therefore, before you choose a treatment facility, make sure that it is licensed and accredited. It is also a good idea to research the reputation of the facility through feedback and testimonial of past clients.
2. Examine the Treatment Offered and Approaches Used
Drug rehab centers in California offer diverse treatments, and they use varying approaches to treat addiction. For example, there are facilities that only offer substance use disorder or mental health treatment, while there are others that will offer dual diagnosis treatment (both substance use disorder and mental health treatment). In terms of approach, you will also find treatment facilities that offer medical treatment, while others will offer holistic or faith-based treatment. Therefore, when choosing a rehab facility, you should make sure that the one you choose has what you are looking for.
3. Look at the Types of Drug Addiction Being Treated
Another common trend with drug rehab centers in California is to offer addiction treatment for specific drugs and substances. For example, there are general drug rehab facilities, opiate addiction treatment centers, and combined drug and alcohol rehabs.  Therefore, before choosing a treatment facility, you should make sure that it offers treatment for the substance use disorder problem you/your loved one is suffering from.
Drug and Alcohol Addiction Treatments
At Sunshine Behavioral Health we do our best to help people pick the treatment options that are right for them. These treatment options include the following:
12-Step Treatment in California
The 12-step recovery program is an approach that is commonly used by alcohol rehab centers in California. It involves following 12 principles (the steps) to overcome the urge to drink and achieve a happy and fulfilling life during recovery. Click here to learn more about the 12-Step treatment.
Non 12-Step Treatment in California
The Non-12 step approach is another treatment program that is used by some alcohol rehab centers in California to provide a non-spiritual option for addicts. (The 12-steps program is spiritual in nature). The approach can also be used when treating other addiction problems, other than those of alcohol. Click here to learn more about the Non-12 Step treatment.
Faith-Based Treatment in California
Faith-based treatment approach uses faith to help addicts battle addiction and lead a fulfilling life free of drugs and other substances. It is an option that is offered for Faith, who might not find much success and/or fulfillment in secular-based rehab centers. Click here to learn more about Faith-based treatment.
Holistic Treatment in California
The holistic treatment approach involves treating the body as a whole in order to make it stronger to fight the addiction. Holistic treatment can also help the addicts overcome the pain and discomfort experienced during the withdrawal period. In rehab centers in California, this treatment focuses on things such as healthy lifestyle, proper diet, acupuncture, massage therapy, herbal medicine, yoga, meditation, homeopathy, exercise, and others. Click here to learn more about Holistic treatment.
Dual Diagnosis Treatment in California
Dual diagnosis treatment is an approach used to treat patients with co-occurring disorders – substance use disorder and addiction, and mental health disorder(s). It involves the treatment of both disorders at the same time. Click here to learn more about Dual Diagnosis treatment.
SMART Recovery Treatment in California
SMART stands for Self-Management and Recovery Training. This program provides a modern and scientific approach to help recovery from addiction mainly through communication with others. SMART Recovery Treatment relies on four major points: Building and maintaining motivation, coping with urges, managing thoughts, feelings, and behavior, and living a balanced life. Click here to learn more about the SMART Recovery Treatment.

Learn More About Your Insurance Coverage
Don't see your Insurance Provider?
What to Expect at Rehab Centers in CA
A first-time rehab visit can be scary, however rehabs ensure that they have a set process and procedure to ensure everything is as routine as possible for the individual's comfort. Below is a look at what to expect when you are at an inpatient drug rehab center in California in a location like Irvine, Anaheim or Huntington Beach.(Note: some of it may vary depending on the type of treatment and rehab that you attend):
The first step of the rehab process, where the facility conducts an evaluation to determine the best treatment and approach to be used. Financial arrangements are also handled at this stage.
Involves the complete withdrawal from the use of any addictive substances. Drug withdrawal symptoms that develop are also managed, sometimes through medical assistance.
The actual treatment begins after completing the detox. Treatment varies from one rehab facility to another and depending on the patient's specific circumstances. However, it usually involves medical treatment, therapy, and other relevant approaches such as exercise, diet, life skills lessons, etc.
Aftercare treatment is offered in most inpatient rehab facilities and is designed to help the patient rebuild a normal and fulfilling life without the dependence of drugs and/or alcohol.
Benefits of Our Inpatient Drug Treatment Center
24/7 Medical Supervision
Proper Nutritional Diet
Isolated Environment
Complete Self-Focus
Paying for Addiction Treatment
Drug rehab is expensive, and when it comes after a destructive and costly drug habit, finding a way to pay for addiction treatment can be almost impossible. Luckily, drug rehabs in California accept insurance coverage, which ensures that you don't have to pay thousands of dollars from your own pocket. The coverage can be either from the federal government (Medicare), private insurance companies, or a combination of both.
You should, however, note that insurance might not cover some of the services offered in private and luxury addiction treatment facilities. Therefore, before you commit to a facility, it is a good idea to check whether your insurance will cover for all the treatments and services you or your loved one is receiving.
Traveling to Rehab Centers in California
If you are outside California, you can still seek treatment at any of the drug rehab centers in California through our services. Some of the benefit of traveling to an out-of-state rehab include the following:
It separates you from any negative influences and known stimuli that can cause you to relapse
It helps you to avoid distractions, thus allowing you to only focus on beating addiction
It gives you a chance to build a new and healthy support system
California has a great climate that will make you feel relaxed – something that is important when fighting addiction
Traveling to another state offers you privacy in the event you do not want family, friends, colleagues, and other people to find out about your struggles with substance use disorder. If you think that traveling to California would be the best option for you or your loved one's treatment, then give us a call and find out more about Chapters Capistrano and Monarch Shores Recovery, our two addiction treatment facilities in California.
Medical disclaimer:
Sunshine Behavioral Health strives to help people who are facing substance abuse, addiction, mental health disorders, or a combination of these conditions. It does this by providing compassionate care and evidence-based content that addresses health, treatment, and recovery.
Licensed medical professionals review material we publish on our site. The material is not a substitute for qualified medical diagnoses, treatment, or advice. It should not be used to replace the suggestions of your personal physician or other health care professionals.

A Message From Our CEO