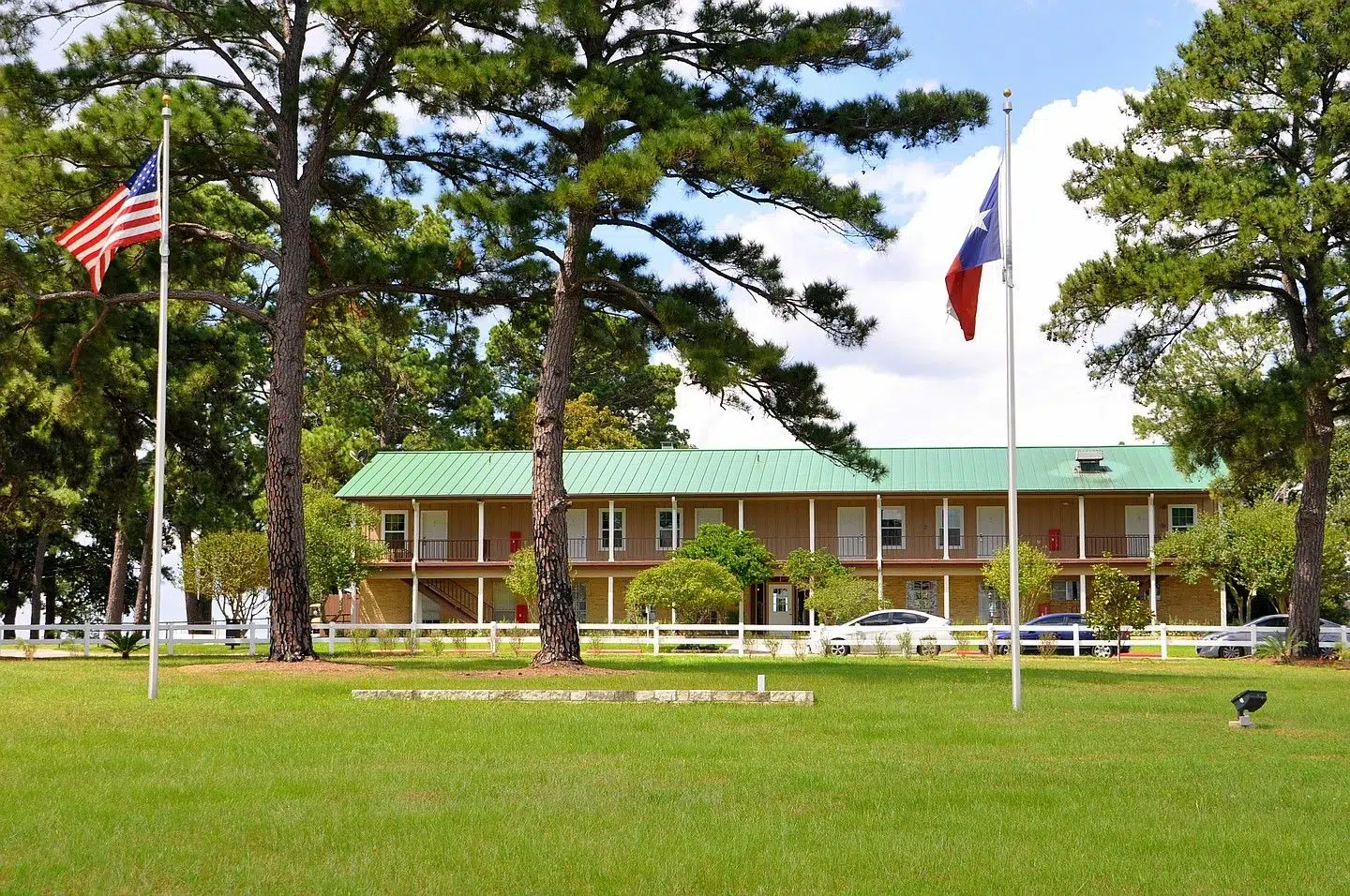 Willow Springs Recovery - Austin, Texas
GET HONEST & ACCURATE QUOTE
2023 Best Rehab Centers in Pearland, Texas
Top rated addiction treatment located on 38 acres of quiet and calming scenery.
Keep your phone and laptop
Safe 24/7 monitored detox
SMART options
Dual diagnosis programs
Long-term arrangements
Thorough aftercare planning
Located in Bastrop, Texas
Out of state options in CA, CO and IL
VERIFY INSURANCE
Check your coverage and get informed on admission process! Call us at:

555-555-5555*
*HIPPA Compliant and 100% confidential
MAXIMIZE YOUR PPO COVERAGE WITH OUR HELP
We will work with insurance to get you the best possible coverage and minimize expenses.
Best Addiction Treatment Centers in Pearland, TX
Pearland, TX, is a city within Brazoria County. It's known as a nearby suburb of Houston, with over 125,000 residents. People go to Pearland to enjoy sports events and enjoy some exciting recreation spots such as Kemah Boardwalk, Discovery Green, and Independence Park.
If you're considering addiction treatment in Pearland, Texas, you'll find some great resources below on the top centers located within or close to the city.
Find Texas  Rehabs By City:
Other states: Rehabs in Colorado, Rehabs in California, Rehabs in Illinois
Top Substance Use Disorder Centers in Pearland, TX
Willow Springs Recovery
Willow Springs Recovery is a top-tier rehab center in a quiet, peaceful location in Bastrop, TX. With wide, spacious areas and relaxing nature views, many patients enjoy the serenity and comfort they get at Willow Springs. Some of the best features of the center include:
24/7 medical care:

Addiction is a mental and physical condition. Expect to have staff ready to attend to your needs anytime and anywhere within the center.

Diverse treatment options:

Whether you prefer a secular or spiritual approach, you'll find a treatment program that fits well with your unique needs.

Empathetic staff:

Having a caring staff in your team makes for a more effective addiction treatment program. Knowing that someone completely understands what you're going through empowers you to move forward in recovery.
To know more about Willow Springs Recovery, you may refer to their contact details below:
Willow Springs Recovery
1128 TX-21, Bastrop, TX 78602
Substance Use Disorder Centers Outside Pearland, TX
In many instances, finding a treatment center close to home can be helpful if you live in Pearland, TX. However, this can be challenging if you suffer from triggers or distractions close to home.
California
Monarch Shores
For those seeking a luxurious rehab experience with locations that feel like home, Monarch Shores might be the place to get started. The comfort of home helps to ease stress and provides a sanctuary from the stress and challenges of overcoming addiction, so all you need to worry about is how you're going to make the best changes for your life possible.
Not only are the locations of Monarch fabulous, but the highly trained, caring staff help clients get through the toughest times of recovery, so each person can see what life has to offer when they aren't using or drinking.
Some of the highlights of treatment with Monarch Shores include:
–          Technology friendly. Laptops and cell phones are welcome from day one
–          Flexible treatment programs that meet your needs
–          Luxury rehab settings
–          Fitness center
–          Personalized treatment programs
–          Alternative types of treatment
27123 Calle Arroyo, San Juan Capistrano, CA 92675

855-862-5808
Chapters Capistrano
Another top-of-the-line luxury rehab option is Chapters Capistrano. The two houses that make up this treatment facility are meant to offer clients comfort, while the staff works to offer everyone that seeks treatment with Chapters compassion and comfort and a healing experience. Every room is private, both houses are close to the ocean, and the treatment options are seemingly endless and effective.
Clients not only enjoy amazing amenities but are also allowed to participate in their addiction treatment experience with personalized treatment plans and the opportunity to try many alternative treatment options.
What Chapters Capistrano offers:
–          Technology friendly from day one
–          Private rooms
–          Close to the ocean
–          Proven effective treatment options
–          On-site detox
–          Flexible length of treatment
If you choose to attend treatment at Chapters Capistrano, you're going to be immersed in a recovery experience that is fulfilling and comfortable, so when you're ready to head home, you have the head start on living clean and sober that will keep you going for the long term.
1525 Buena Vista, San Clemente, CA 92672

877-773-9903

sunshinebehavioralhealth.com/california
Illinois
Lincoln Recovery
If you're seeking a place to fully immerse yourself in your recovery journey, Lincoln Recovery might be the perfect place to get started. The staff at this facility believe that by offering tools and encouraging healthy habits, combined with group therapies, activities, and individual therapy, clients can begin to experience the drug and alcohol-free life they want to live.  
When clients arrive at Lincoln Recovery, they are encouraged to participate in their treatment by talking about what seems interesting or engaging to them and helping build a treatment plan with their recovery team. From there, the possibilities and potential successes are endless.
What Lincoln Recovery offers:
     

Keep all of your technology from the beginning of treatment

     

Calm, peaceful rural Illinois campus

     

Feel like you're eating at a restaurant every day with chef-prepared meals and snacks

     

Indoor pool, workout room, and meditation room

     

Planned and scheduled outings and activities

     

Completely private rooms and bathrooms

     

On-site detox facilities

     

Partial hospitalization, residential, and intensive outpatient treatment options
If you're looking for a place to get away and get to know yourself while you embrace your recovery journey, consider Lincoln Recovery.
19067 W. Frontage Rd., Raymond, IL 62560

877-542-0678
Colorado
Mountain Springs Recovery
For many reasons, Mountain Springs Recovery is one of the best addiction rehab options in Denver, Colorado. The philosophy at this facility is that clients should be a fully interactive part of their recovery. This means that you get involved in the types of therapies you undergo. If something doesn't work, the staff at Mountain Springs encourages you to voice your concerns and work with them to make changes that will be effective and feel good to you.
Clients enjoy gorgeous views, delicious meals, top-of-the-line accommodations, and lots of time outdoors if this isn't enough.
What you'll find at Mountain Springs Recovery: 
     

Keep your devices from the day you check-in

     

Professional chef-prepared meals

     

Lots of time enjoying the great outdoors

     

Personalized treatment programs

     

Stunning mountain views

     

Individual therapy

     

Group therapy
Mountain Springs Recovery may be what you need if you're seeking an immersive, joyful experience in addiction rehab.
1865 Woodmor Monument, CO 80132

855-614-3238
Hopefully, these resources will help you in your journey to sobriety.
Medical disclaimer:
Sunshine Behavioral Health strives to help people who are facing substance abuse, addiction, mental health disorders, or a combination of these conditions. It does this by providing compassionate care and evidence-based content that addresses health, treatment, and recovery.
Licensed medical professionals review material we publish on our site. The material is not a substitute for qualified medical diagnoses, treatment, or advice. It should not be used to replace the suggestions of your personal physician or other health care professionals.

A Message From Our CEO