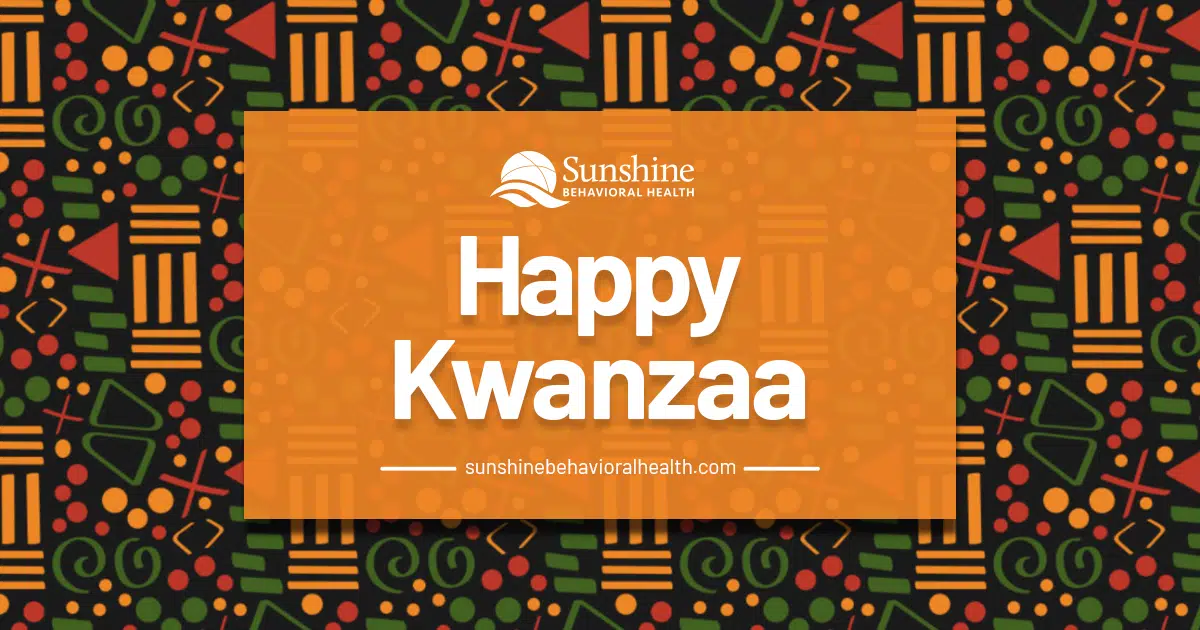 Applying Kwanzaa's Principles to Addiction and Recovery
Celebrating African American and African culture and its accomplishments, Kwanzaa occurs every year from December 26th to January 1st.
One of these accomplishments is the harvest. In fact, in Kiswahili, the word kwanzaa means first, so the holiday also honors the first products of the harvest.
Kwanzaa incorporates objects that acknowledge the harvest. They include:
Corn, muhindi. The ears symbolize children, the stalks represent their parents.
Fruit, mazao, to symbolize the fruits of the harvest.
Gifts, zawadi, that symbolize the products of the harvest, the parents' labor, and the children's rewards.
Another Kwanzaa symbol is the kinara. The kinara is a candleholder that holds seven candles known as the mishumaa saba. Each of the candles represents one of Kwanzaa's seven principles.
Collectively known as nguzo saba, the seven principles relate to many areas of life. For example, each of these seven principles can relate to addiction and recovery:
Umoja (unity)
Substance abuse and addiction attack people's minds as well as their bodies. Treatment often includes therapy that addresses addiction's mental aspects and strives to restore balance.
Kujichagulia (self-determination)
People can't force sobriety on others. Although emotional support can be beneficial during treatment and recovery, people must make the decision to become and stay sober on their own.
Ujima (collective work and responsibility)
It's difficult to do many things alone. Once people make the decision to seek substance abuse or addiction treatment, they can find experienced assistance through programs and facilities.
Ujamaa (cooperative economics)
While rehab treatment can be expensive, people can also find ways to finance it. They might use health insurance benefits, loans, or gifts. Many treatment centers will make arrangements to provide much-needed care.
Nia (purpose)
Using drugs and alcohol can occupy considerable time and energy. People might not know what to do when they quit using them. Support groups can occupy people and suggest additional activities.
Kuumba (creativity)
Alcohol and drugs can cloud judgement and thinking. Quitting substances can help people view things more creatively without being drunk or high.
Imani (faith)
Sobriety is a real accomplishment. By taking pride in this achievement, people can believe in themselves and have faith in their futures.
Kwanzaa and recovery both celebrate hard work and the rewards of that work.
Sources
anacostia.si.edu – The Meaning of Kwanzaa
nmaahc.si.edu – The Seven Principles of Kwanzaa
sunshinebehavioralhealth.com – Verify Your Insurance

A Message From Our CEO
Medical disclaimer:
Sunshine Behavioral Health strives to help people who are facing substance abuse, addiction, mental health disorders, or a combination of these conditions. It does this by providing compassionate care and evidence-based content that addresses health, treatment, and recovery.
Licensed medical professionals review material we publish on our site. The material is not a substitute for qualified medical diagnoses, treatment, or advice. It should not be used to replace the suggestions of your personal physician or other health care professionals.