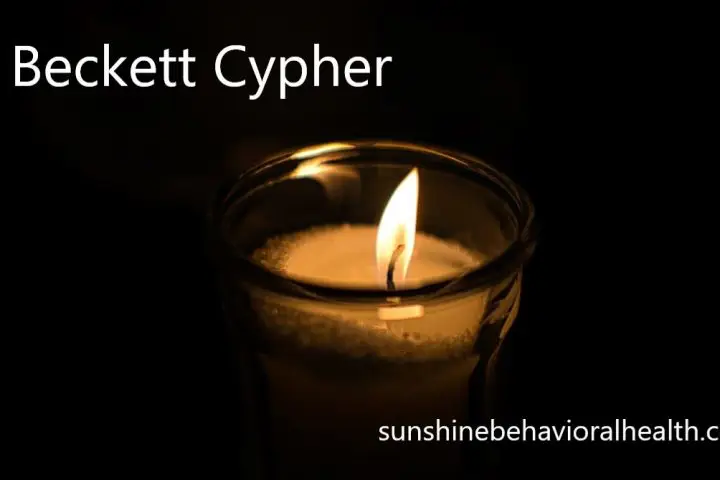 Melissa Etheridge's Son Beckett Cypher Dies of an Opioid Overdose
On May 13, 2020, Beckett Cypher died from an overdose due to his opioid use disorder. One of the two children of singer Melissa Etheridge with filmmaker Julie Cypher, he was 21. Etheridge's accolades include two Grammy awards and an Academy Award. She also had a cameo in her ex-wife Cypher's feature film Teresa's Tattoo (1995). Etheridge, a gay activist since coming out as a lesbian in 1993 while a successful rock singer-songwriter, is not the only celebrity to lose a child to drugs or other mental health problems. Performers Paul Newman, Barbara Eden, and Jerry Lewis are just a few of the famous people who have lost sons to a drug overdose. Radio and TV host Art Linkletter, whose longtime TV program House Party included the popular segment "Kids Say the Darndest Things," claimed his daughter Diane jumped from a window to her death because of LSD, though apparently, she jumped for other reasons. Opioid abuse has been on the rise since the pharmaceutical companies introduced new opioids that they claimed were not addictive. This has led people who would not normally seek out street drugs to use and become addicted to their doctor-prescribed medicines. To curb these problems, government authorities have cracked down on prescribing opioids as freely as before and have tracked prescriptions that are issued. These controls have driven some addicts to black-market opioids such as heroin and fentanyl, drugs that are cheaper and don't require prescriptions. They are also more dangerous, not only because of their potency, but because they are not quality controlled. They can easily be stronger than expected, sometimes fatally so. People abuse opioids for many reasons, including:
Self-medication. Approximately half of all people with a substance use disorder also have a mental health problem (depression, anxiety, stress, trauma) they are trying to help.
Chronic pain management. Some back and joint injuries do not fully heal.
Peer pressure. If friends or members of a group want to be friends with people who use drugs, sometimes people will use the substances to fit in or seem cool.
Easy availability. When your family is wealthy and/or famous, people may be more likely to offer you drugs.
Kicks. Some people like to get high.
Addiction is not something that only happens to the young. Middle-aged and elderly people have been hooked (and are hooked). That's why treatment needs to be made more easily available and judgment-free. Etheridge and Cypher have not revealed how or why Beckett became an opioid abuser. It's important that we prevent others from becoming addicted and help those who have to find the help they need. Sources sheknows.com – Melissa Etheridge Spoke Out on Son Beckett's Opioid Addiction — & Fans Let Her Know She's Not Alone ranker.com – Celebrities Who Lost Children sunshinebehavioralhealth.com – Mental Health Month: Mental Health Apps snopes.com – Death of Diane Linkletter sunshinebehavioralhealth.com – How Does Opioid Abuse Affect Today's Teens?

A Message From Our CEO
Medical disclaimer:
Sunshine Behavioral Health strives to help people who are facing substance abuse, addiction, mental health disorders, or a combination of these conditions. It does this by providing compassionate care and evidence-based content that addresses health, treatment, and recovery.
Licensed medical professionals review material we publish on our site. The material is not a substitute for qualified medical diagnoses, treatment, or advice. It should not be used to replace the suggestions of your personal physician or other health care professionals.