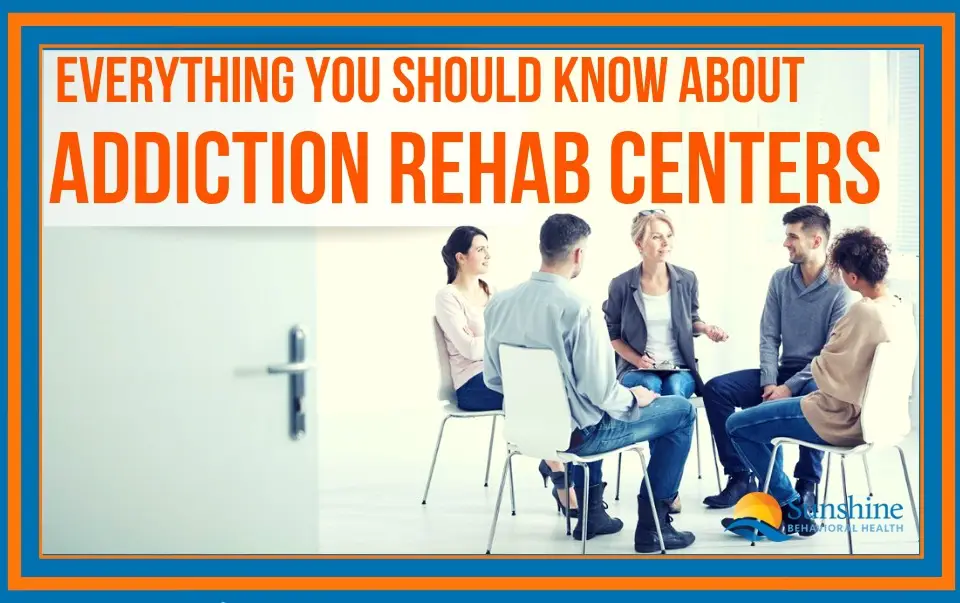 There are several kinds of addiction rehab centers available for both men and women. Some focus mainly on mental health disorders and others focus on only addictions. Several focus on the combination of both mental health disorders and addiction. There are many addiction rehab centers that offer programs to help a person overcome addiction and get the mental health assistance they need.
Addiction Rehab Centers – Medical Detox Programs
You should know many addiction rehab centers also offer medical detox programs. These types of programs are especially beneficial for those with harder drugs in their system. Medical detox provides continuous medical care, monitoring, and guidance. Withdrawal symptoms associated with drug and alcohol addictions can be exhausting, uncomfortable, and sometimes downright dangerous. Getting medical detox can help you get through this stage of recovery and on the straight road to sobriety.
Drugs and alcohol need time to leave your body, mind, and overall system. The withdrawal symptoms for most addictions last about 5 to 7 days. Medical detox programs generally last for about the same length of time. You will find a medical care team working in the addiction treatment center that specializes in keeping their patients safe and as comfortable as possible during the detox process. Sometimes the medical team at the center will need to administer medications to help manage your withdrawal symptoms.
Addiction Rehab Centers – Medications
If you are on any medications while under the care of an addiction rehab center, the medical staff will keep your medicine locked up. They will administer it as prescribed by your doctor. If you're worried about anyone getting your medication, you don't need to be. Medical professionals will make sure to keep it away from others and protect it. In cases of emergency or if you need new medications for any reason, most centers have an emergency doctor team on staff or on-call. The most common medications which get prescribed in addiction rehab centers include the following:
Buprenorphine

Methadone

Phenobarbital

Clonidine

Antipsychotics

Anticonvulsants
If you have health issues, including mental or medical ones, a rehab addiction medical professional might give you one of the above medications to address your issues during your stay in rehab.
Addiction Rehab Centers – Residential Programs
Addiction rehab centers typically work alongside local healthcare facilities in order to help their patients in the best possible way. Usually, once a person gets through their medical detox program, the rehab center will decide if they need to be placed in a residential addiction program. These programs offer a structured environment which is often most beneficial for those addicted to drugs and alcohol. If you, the medical team, and counselors in the rehab center determine a residential program would be beneficial to your recovery, you can expect to be treated in a structured environment.
Residential treatment programs are sometimes classified as inpatient treatment programs. They are designed to provide treatment for their patients every day of the week, 24 hours a day. You will receive supervised care in a structured environment during your stay in a residential treatment program. Some of the types of care you might receive include the following:
Individual therapy

Group therapy

Co-occurring disorder treatment
Many people thrive better in residential treatment programs rather than in other types of addiction treatment settings. This is because they need a structured environment to be successful in recovery.
Addiction Rehab Centers – Process of Detox Programs
If you attend a detox program, generally the first thing you will do is an on-site assessment. This simply means you will step into the doors of the facility and be greeted by a professionally trained team of individuals who dedicate themselves to helping those with addictions. At which time you will probably be escorted into a room where you can talk privately with these amazing people. During this talk, you will go through the assessment process and do some paperwork. The professionals you speak with will go over the assessment to determine what level of care you need to reach your recovery and sobriety goals. After your initial assessment, you will also be taken through a clinical assessment.
Both assessments should be completed within 24 hours from when you were admitted. During these assessments, the rehab staff will give you a psychological evaluation, go over your medical history, and perform a physical. At this point, if you need any medications to help you with your withdrawal symptoms the doctors and medical team will administer them.
Sometimes a person also has to go through a tapering program. This will help the medical professionals get insight on how long your detox program will last. They will consider what medication you need to be on for withdrawal symptoms, the dosage of the medication, and how often they will reduce it. Every patient has different withdrawal symptoms and various addictions. This means it could take you less or more time to get through detox than it does for other patients. The medical staff will take many factors into consideration when considering your dosage and how fast to reduce it. Some of these factors include the following:
They check to see if co-occurring disorders might be present

They check the tolerance level of patient

They evaluate the severity of the addiction

They consider the types of substances being used
Remember, your tapering schedule might not be the same as everyone else's, but this is not a bad thing. Stay positive and you will get there.

Now, you will be ready to enter the treatment part of the process. Some addiction professionals say the longer it takes someone to go from detox into treatment increases the risk of them relapsing. This means your goal should be to begin your addiction treatment programs as soon as you possibly can after finishing detox.

It can be a struggle trying to overcome an addiction. However, addiction rehab centers are designed to help people take control and overcome their addictions. No matter if it is drugs or alcohol you can always find a treatment program to help you on your way to sobriety. Today is your day. Get the help you deserve now.

Questions or concerns?  If so, don't hesitate to reach out to Sunshine Behavioral Health today.

A Message From Our CEO
Medical disclaimer:
Sunshine Behavioral Health strives to help people who are facing substance abuse, addiction, mental health disorders, or a combination of these conditions. It does this by providing compassionate care and evidence-based content that addresses health, treatment, and recovery.
Licensed medical professionals review material we publish on our site. The material is not a substitute for qualified medical diagnoses, treatment, or advice. It should not be used to replace the suggestions of your personal physician or other health care professionals.