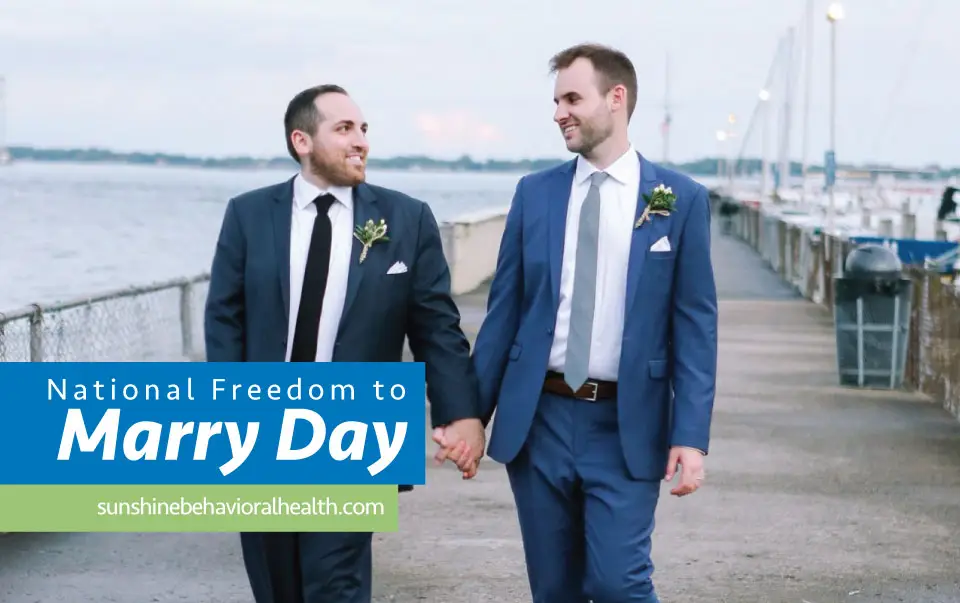 National Freedom to Marry Day
On February 12, 2020, millions will celebrate the right for same-sex couples to enter the binding, faithful, and loving union known as marriage. It's only been a few years since the Supreme Court ruled in favor of same-sex marriages. Many couples had to battle to achieve this. For many, marrying is simply a matter of finding a mate, committing to them, and choosing to spend the rest of forever with them. But many LGBTQ couples have had to fight for the freedom to dream, commit, and marry. Having the ability to make their relationship legal is something that deserves to be acknowledged. National Freedom to Marry Day celebrates the fact that any couple can love and commit. Any couple can be faithful life partners, and everyone deserves the right to enjoy the benefits of legal marriage. This day also acknowledges that while the struggle for total acceptance is still being fought, the ability for same-sex couples to legally marry represents great strides on that front. For so many in the LGBTQ community, each victory helps to ease a tremendous amount of emotional pressure. The more barriers are removed, the less likely members of this group are to experience mental conditions such as anxiety or substance abuse disorders because of the stress. So, while National Freedom to Marry Day doesn't remove all the inequality that they experience, it goes a long way in acknowledging the feelings, personalities, and diversity of the LGBTQ population.

A Message From Our CEO
Medical disclaimer:
Sunshine Behavioral Health strives to help people who are facing substance abuse, addiction, mental health disorders, or a combination of these conditions. It does this by providing compassionate care and evidence-based content that addresses health, treatment, and recovery.
Licensed medical professionals review material we publish on our site. The material is not a substitute for qualified medical diagnoses, treatment, or advice. It should not be used to replace the suggestions of your personal physician or other health care professionals.