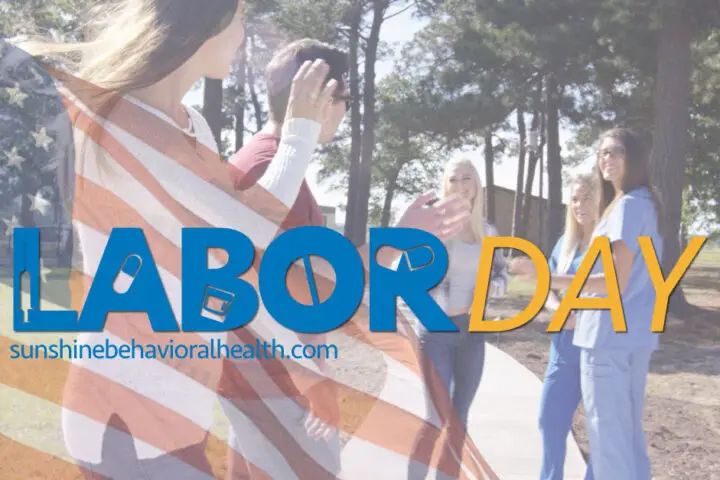 Labor Day: Addiction and Work
Labor Day is many things to many people. It can be a holiday from work, a time for the last barbecue of summer, or a day to prepare for the start of the school year. It can be a combination of these things.
It's funny that many people celebrate labor by not working on Labor Day. But it's good that we celebrate all sorts of labor.
Addiction treatment and ongoing efforts to stay sober are two other types of work. Deciding to enter treatment and participating in this treatment both require effort from clients and from addiction treatment professionals.
The loved ones of people who abuse drugs and alcohol also exert considerable effort. Worrying about their loved ones takes an emotional toll.
Family members and friends may be doing the best they can to help their loved ones and other family members. They could be straining to keep their families intact despite the stress, disruptions, and other difficulties that addiction can produce.
To help their addicted loved ones, relatives and friends often learn about drugs and alcohol, how they affect people, what kinds of treatment are available, and ways to help their loved ones access this treatment.
But even if a person puts in the work and undergoes successful treatment, their work is far from over. Sobriety takes a lifetime of effort. It isn't a one-and-done kind of situation.
In fact, 12-step sobriety organizations such as Alcoholics Anonymous (AA) say that their participants "work" through the program. "Keep coming back. It works if you work it" is how some participants refer to going to meetings and using the series of steps.
Just because an addiction ends, people's desires to use may not necessarily end. People may still be exposed to things, places, and people who triggered their addiction in their past, so they labor to overcome these triggers on a regular basis.
Treating an addiction, living in sobriety, and helping people treat addiction all require labor. But hard labor can produce positive results – just ask anyone in recovery.
Sources
sunshinebehavioralhealth.com – Packing for Treatment: What to Bring to Rehab
12step.org – Recovery Slogans

A Message From Our CEO
Medical disclaimer:
Sunshine Behavioral Health strives to help people who are facing substance abuse, addiction, mental health disorders, or a combination of these conditions. It does this by providing compassionate care and evidence-based content that addresses health, treatment, and recovery.
Licensed medical professionals review material we publish on our site. The material is not a substitute for qualified medical diagnoses, treatment, or advice. It should not be used to replace the suggestions of your personal physician or other health care professionals.