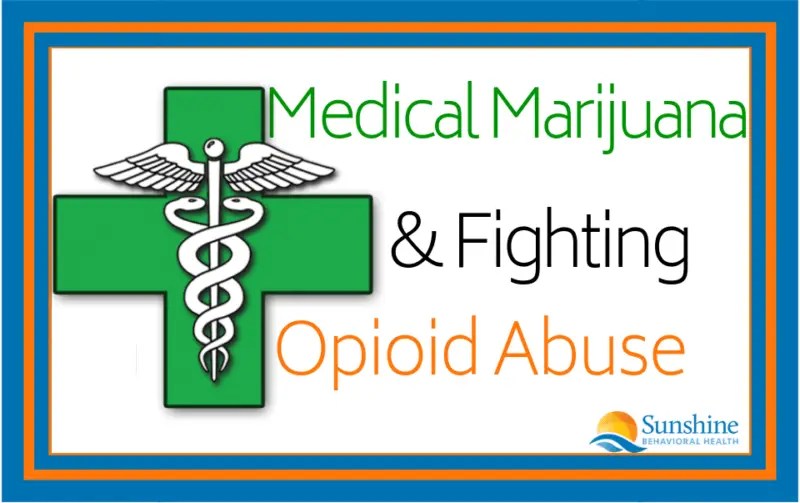 Reports from Ohio – the U.S. state that experienced the most opioid-related deaths in 2016 – have claimed that medical cannabis can be used as an effective treatment for opioid addiction. Dr. F. Stuart Leeds has been gathering and compiling information about using marijuana as a medical treatment for various disorders. Some of the patients in this research have struggled with opioid addiction.
Dr. Leeds practices family medicine and works as a professor at an Ohio university. According to Leeds, people have been self-experimenting with marijuana for decades. This use has helped them learn how marijuana affects their addictions and chronic pain, making users much more knowledgeable about marijuana than researchers.
Ohio physicians such as Leeds can suggest but not prescribe marijuana as a treatment for several medical conditions, including chronic pain and epilepsy. Opioid use disorder isn't one of these conditions in Ohio, but it is a qualifying condition in other U.S. states, such as New Jersey and New York. Leeds also believes that medical cannabis can be a treatment for anxiety.
The Medical Board of Ohio accepts petitions that request additions to this list of qualifying conditions. Petitions are submitted, reviewed, and decided upon after consultations and meetings with industry experts. Dispensaries that sold legal, medical marijuana were supposed to open in Ohio in September 2018. Still, various factors have delayed the granting of licenses and the opening of dispensaries, thus blocking the availability of the drug.
Concerns About Long-Term Marijuana Use
Dr. Mark Hurst, the director of the Ohio Department of Mental Health and Addiction Services, and some other experts don't believe marijuana can be an effective treatment for opioid addiction. According to them, little to no scientific evidence supports marijuana's effectiveness.
Brad Lander, a clinical psychologist at Ohio State University, is also skeptical. He explained that marijuana harms motor control, memory, and judgment. Moreover, he added that marijuana is linked to a motivational syndrome that creates apathy and leads to lower interest levels in general activities.
He said that patients who use marijuana aren't motivated to participate in long-term therapy and recovery. They may thus find it harder to find relief and improve their lives in the long run. However, Lander also added that in the short run, marijuana may be an effective treatment tool. He observed that it helps patients deal with withdrawal symptoms. Marijuana can be used when people are tapering from buprenorphine, a drug used to treat opioid addiction. He says that a component of marijuana, CBD, might be a good alternative treatment, since it doesn't contain the psychoactive ingredient found in marijuana (THC).
What have patients said about using marijuana as a medical tool? Plenty. John Helpling underwent surgery in his lower back in 2007. The side effects of the surgery included peripheral neuropathy (damage to the peripheral nerves) and foot pain. He used pain medications as a treatment, but he said they made him feel useless. Helpling then modified his treatment to include marijuana and CBD oil, Doing so has helped him recover, according to Helpling. This new regimen also allowed him to quit taking prescription medications.
Drug overdoses have killed and are killing many people in Ohio. In 2017 alone, drugs killed 4,854 people. Opioids caused many of these deaths. Unlike opioids, marijuana overdoses have not killed people. Researchers are investigating whether marijuana is a safe way to prevent these opioid-related deaths and treat other conditions. One way they have been looking has been through inpatient rehab facilities.

A Message From Our CEO
Medical disclaimer:
Sunshine Behavioral Health strives to help people who are facing substance abuse, addiction, mental health disorders, or a combination of these conditions. It does this by providing compassionate care and evidence-based content that addresses health, treatment, and recovery.
Licensed medical professionals review material we publish on our site. The material is not a substitute for qualified medical diagnoses, treatment, or advice. It should not be used to replace the suggestions of your personal physician or other health care professionals.