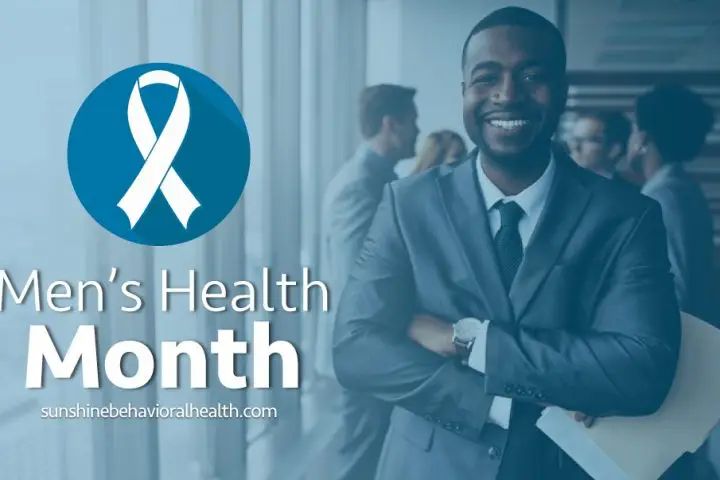 Substance Abuse Is a Top Threat to Men's Health
June is Men's Health Month, a time "to heighten the awareness of preventable health problems and encourage early detection and treatment of disease among men and boys," according to the Centers for Disease Control and Prevention (also known as the CDC). So, what are men's biggest health problems? According to the CDC in 2017, these were the leading causes of death among men and boys:
Heart disease 24.2%
Cancer 21.9%
Unintentional injuries 7.6%
Chronic lower respiratory diseases 5.2%
Stroke 4.3%
Diabetes 3.2%
Alzheimer's disease 2.6%
Suicide 2.6%
Influenza and pneumonia 1.8%
Chronic liver disease 1.8%
Heart disease and cancer together account to almost half of all deaths (46.1%). Most of the designations are straightforward and relatively specific. But the third item, "unintentional injuries," is a little vague. According to Johns Hopkins Medicine, however, unintentional injuries are the leading cause of death for men younger than 35 years old and that the top three types of fatal unintentional injuries are:
Motor vehicle crashes
Poisonings
Falls
The National Safety Council states that from infancy to middle age, unintentional injuries are the leading cause of death, that poisonings include drug overdose deaths; that "prescription drug overdose is the leading cause of poisoning deaths" and says that "drug overdose is now the no. 1 cause of unintentional death in the United States." Without those annotations, you might think that overdose deaths were not a problem any longer. It didn't even make the top 10, not even as big a killer as No. 9 (influenza, pneumonia) or No. 10 (chronic liver diseases). But drug overdose–opioids, stimulants, club/party drugs, and sedatives–are still deadly, for men in particular. It belongs at or near the top of men's health concerns this month (and every month). There still is a need for rehab for men. Drug overdoses may be a contributing factor or comorbid factor (along with conditions such as depression, trauma, anxiety, etc.) for some of the other top nine causes, such as suicide. Every snowflake in an avalanche contributes to the destruction. You can't always tell which one started it. Sources cdc.gov – Notice to Readers: National Men's Health Week — June 15-21, 2009 cdc.gov – From the CDC: Leading Causes of Death – Males All Races and Ages 2017 hopkinsmedicine.org – Unintentional Injuries Statistics nsc.org – Unintentional Injury Top Cause Death nsc.org – Prescription Drug Misuse sunshinebehavioralhealth.com – Men's Drug and Alcohol Treatment Centers sunshinebehavioralhealth.com – Learn About What Dual Diagnosis Treatment Programs Offer

A Message From Our CEO
Medical disclaimer:
Sunshine Behavioral Health strives to help people who are facing substance abuse, addiction, mental health disorders, or a combination of these conditions. It does this by providing compassionate care and evidence-based content that addresses health, treatment, and recovery.
Licensed medical professionals review material we publish on our site. The material is not a substitute for qualified medical diagnoses, treatment, or advice. It should not be used to replace the suggestions of your personal physician or other health care professionals.