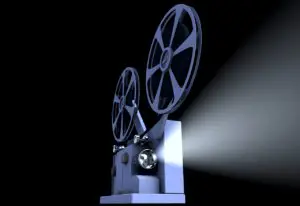 A List of Movies About Drugs and Addiction
Drug addiction is an international issue that has affected civilization for decades. One of the ways we can see this effect is through movies. Movies have a way of capturing the cultural feelings of the moment and exposing the issues facing their times. Drug addiction is fairly common among the many issues facing those decades.  Movies in their portrayal of drug addiction often show severe consequences for the main character or the character that struggles with addiction. The story of a character's rise and downfall due to drugs and/or alcohol is a motif throughout the decades of film. Below is a fantastic list of popular movies about drugs and addiction to further show the motif.
"The Man with the Golden Arm" (1955)
https://youtu.be/aEdic5QwCr0 Shown in theaters on Dec. 15, 1955, the film told how heroin addiction stopped Frankie Machine (Frank Sinatra), a cards dealer, from proving his innocence. Although he didn't kill a drug pusher named Louie (Darren McGavin), Frankie had reservations about showing up to the cops because of the possibility that they would find out about his drug addiction. Later in the film, it is discovered that it was Frankie's wife, Zosch, who killed Louie when he found out that she was only faking being an invalid. Following the death of his wife, Frankie started to put his life in order with the help of Molly (Kim Novak), a B-girl.
"Requiem for a Dream" (2000)
This movie tells the story of Harry (Jared Leto), his friend Tyrone (Marlon Wayans), his girlfriend Marion (Jennifer Connelly), and his mother Sara (Ellen Burstyn) and the fall of their dreams and aspirations due to drug addiction. While the first three characters were into drugs for their curiosity as young individuals, Harry's mom had a different reason. Her desire to look great in a red dress while on TV for a game show pushed her to use amphetamines to lose weight. The film, released in theaters on Oct. 6, 2000, showed the many faces of addiction. It presented different possible reasons why someone could be drawn to drugs rather than maintaining sobriety and the consequences of drug use.
"Trainspotting" (1996)
This film, which premiered in theaters on July 19, 1996,  became controversial due to the drug addict's failure to turn away from substance abuse. Movie outfit Miramax Films showed the possibility of a relapse after the drug addict is influenced by the people around him or her. It presented a sad scenario of a drug addict managing to quit using drugs, try to stay away from drugs, but, eventually, decide to go back due to peer pressure. It starred Ewan McGregor as Mark Renton, influenced by drug-dependent best friends Sick Boy (Jonny Lee Miller) and Spud (Ewan Bremner).
"Drugstore Cowboy" (1989)
This film, which premiered in theaters on Jan. 1, 1989, talked about the determination of someone who struggles with drug addiction to "survive." It pictured Bob (Matt Dillon) leading a group of drug dependents in raiding drug stores just to find the substance they were using. While his addiction seemed unstoppable at the start, this eventually changed when one of their members died of an overdose. His death motivated Bob to finally start a new life. However, his wife, Dianne (Kelly Lynch), did not help him achieve his goal. Instead, she insisted that they stay high on drugs.
"Blow" (2001)
This movie, shown in theaters on April 6, 2001, talked about George Jung's life and business in cocaine trafficking. It presented a snapshot of his childhood days in the 1950s, being a young son of Red (Ray Liotta) and Ermine (Rachel Griffiths) until his downfall in the 1980s. While it discussed the world of cocaine trafficking and drug addiction, "Blow" became controversial when its director, Ted Demme, died on Jan. 13, 2002, due to a cocaine overdose.
"Sicario" (2015)
This film, released in theaters on Oct. 2, 2015, particularly concentrated its plot on the drug situation at the border of the U.S. and Mexico. The movie provided the audience with a story on the other side of the fence regarding drug addiction. FBI agents Kate Macy and Alejandro, respectively, opened the public's eyes to the world of the government's drug enforcement group and uniquely presented the government's efforts to fight drug addiction.
"The Basketball Diaries" (1995)
This movie, released in theaters last April 21, 1995, starred Leonardo DiCaprio. The story revolves around what substance abusers can do – from betraying those around them to robbing stores and selling drugs just to sustain their "needs." This movie primarily tackled the life of Jim Carroll and a group of basketball players who opted to relinquish their sobriety over drugs.
"Less Than Zero" (1987)
Drug addiction does not only affect the lives of those who live in poverty. Some of the young and rich struggle with it as well. This movie, which was first released in theaters on Nov. 6, 1987, depicts the issues of drugs within Beverly Hills.
"Permanent Midnight" (1998)
This movie, released in theaters on Sept. 16, 1998, presented a flashback of the real-life story of American writer and novelist Jerry Stahl. Through it, he recounted his battle against heroin dependency. Stahl, who was portrayed by Ben Stiller in "Permanent Midnight," had a cameo role in the film as Dr. Lazarus.
"Traffic" (2000)
This film, first released in theaters on Dec. 27, 2000, tackled many angles of drug addiction. This movie presented the world of substance abuse from three different stories. The first story tackled the struggle of undercover DEA agents in their quest to eradicate drugs. The second talked about a wealthy drug lord who had his wife take over their "business" after his arrest without his wife having knowledge of her husband's real business. The third one showed the American President's campaign against drugs and addiction.
"The French Connection" (1971)
This movie came out on Oct. 9th, 1971, and stars Gene Hackman as Jimmy "Popeye" Doyle and Roy Scheider as Buddy Russo. The movie tells the story of two detectives from New York City who are assigned to solve the drug addiction problem in the area and unmask the source of heroin from Europe that flooded the city. "The French Connection," referring to the drug lord Alain Charnier (Fernando Rey), discussed the importance of solving the drug problem right at the source.
"Limitless" (2011)
This movie was first shown in theaters last March 18, 2011."Limitless" talked about a writer who got addicted to an experimental drug that unleashes the utmost potential of the human mind. Eddie Morra (Bradley Cooper), with the help of the drug, became one of the most wealthy and powerful men in society. His addiction to NZT drove him to do everything and eliminate those who would stop him from taking it. This movie especially gets precarious since the supply of the drug is constantly beginning to decrease.
"Scarface" (1983)
This movie, released on Dec. 9, 1983, presented a narration inside the dark world of a drug cartel. It highlighted the life of Tony Montana (Al Pacino), a Cuban immigrant in Florida, who took over the business responsible for the rising drug addiction cases. Furthermore, it shows how the drug cartel looked in the 1980s and the negative attitude toward it; violence. Perhaps the most famous character Pacino, the actor earned the nod of critics for his portrayal of the violent gangster.

A Message From Our CEO
Medical disclaimer:
Sunshine Behavioral Health strives to help people who are facing substance abuse, addiction, mental health disorders, or a combination of these conditions. It does this by providing compassionate care and evidence-based content that addresses health, treatment, and recovery.
Licensed medical professionals review material we publish on our site. The material is not a substitute for qualified medical diagnoses, treatment, or advice. It should not be used to replace the suggestions of your personal physician or other health care professionals.