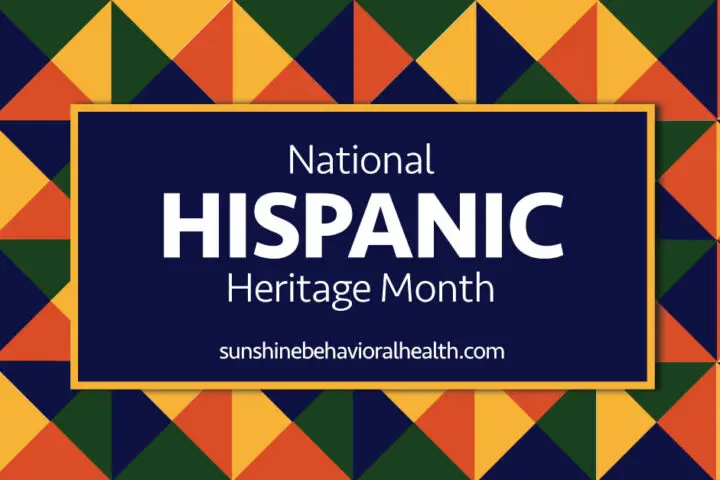 National Hispanic Heritage Month: Immigration Stress
In addition to other stress Hispanic and Latinx people might experience, if they're immigrants, they might also experience a phenomenon called immigration stress.
Since a number of Hispanic and Latinx people are immigrants or have family members who are, National Hispanic Heritage Month (September 15th – October 15th) could be a good time to explore immigration stress. It's a phenomenon that can impact life in a number of ways.
What Is Immigration Stress?
Immigration stress occurs when people experience psychological and physical distress related to their immigration to a new country. Factors that could cause people to experience immigration stress include:
Language barriers, such as not being able to speak the language of their new homelands or beliefs that they don't speak the new language well, and the effects that such language barriers could create.
Sadness and homesickness for the loved ones and countries they've left behind and the inability to enjoy their new homelands.
Fears of deportation because they or their family members immigrated illegally and problems caused by people's undocumented status (such as the inability to travel or to secure higher-paying jobs, health care, driver's licenses, education, and other things).
Workplace problems, such as the inability to find well-paying jobs with benefits, paid time off, and the ability to advance.
Cultural problems, such as differences between their home countries' cultures and their new cultures, discrimination in their new countries, and feelings that they don't belong in their new homelands.
Such stress can affect immigrants in different ways.
How Does Immigration Stress Affect People?
Due to U.S. government practices regarding immigration in the 2010s, many immigrants feared deportation or discrimination. These concerns prompted many to change their lifestyles.
Residents of areas with large immigrant populations noted that they saw fewer families enjoying leisure time in parks during this time. Some people were worried about leaving their homes because they were afraid that others would question their immigration status and discriminate against them.
Spending less time having fun can reduce people's enjoyment of life. It could also lower a person's quality of life. For example, if people stop participating in leisure-time pursuits that involve physical activity, they might be exercising less.
Exercise strengthens bodies and can make people feel better psychologically. These benefits can help if they've been dealing with stress relating to immigration, addiction, or other life-changing experiences.
People afraid to venture from their homes could be grappling with fears that can hurt them in the present and for years to come. Children who are worried that they or their loved ones might be deported often experience stress that could affect their development, growth, mental and physical health, and performance in school.
Even when they become legal citizens, some people continue to carry the beliefs they held when they were undocumented. They might experience anxiety or depression and feel a continued need to be extremely vigilant.
Culturally sensitive mental health services are needed to help immigrants manage their mental health and navigate their new homelands. Doing so can help immigrants and their families cope with present challenges and build foundations for future success.
Sources
ncbi.nlm.nih.gov – Development of the Stress of Immigration Survey (SOIS): a Field Test Among Mexican Immigrant Women
sunshinebehavioralhealth.com – The Benefits of Exercise and Recovery
kff.org – Living in an Immigrant Family in America: How Fear and Toxic Stress are Affecting Daily Life, Well-Being, & Health
usatoday.com – Endless Fear: Undocumented Immigrants Grapple with Anxiety, Depression Under Trump

A Message From Our CEO
Medical disclaimer:
Sunshine Behavioral Health strives to help people who are facing substance abuse, addiction, mental health disorders, or a combination of these conditions. It does this by providing compassionate care and evidence-based content that addresses health, treatment, and recovery.
Licensed medical professionals review material we publish on our site. The material is not a substitute for qualified medical diagnoses, treatment, or advice. It should not be used to replace the suggestions of your personal physician or other health care professionals.