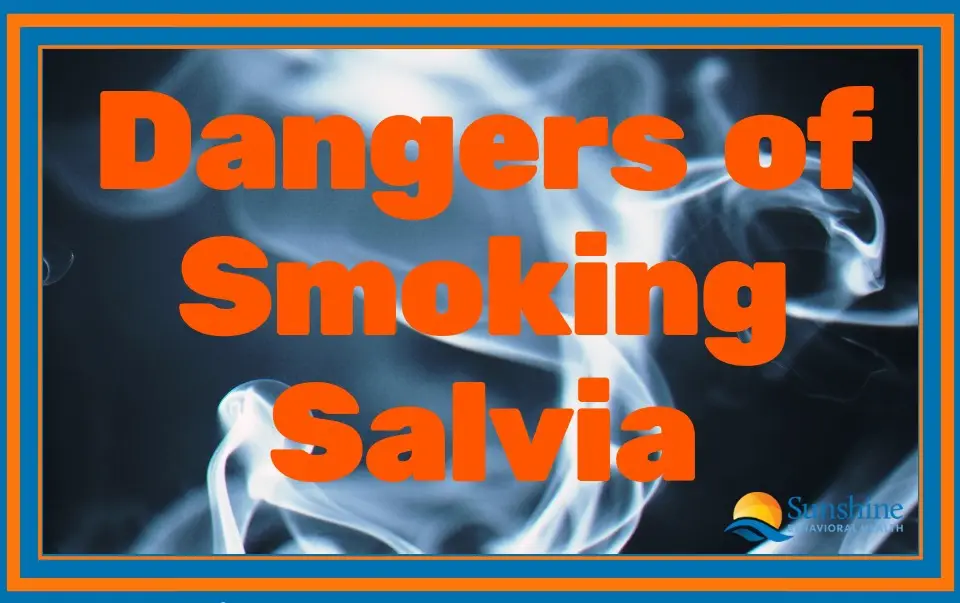 In the past couple of years, it appears that there is an increasing number of people who are using substances dubbed as "natural" and "herbal" to get high. Since these substances usually come from plants and are not considered illegal, people see them as a safer alternative to illegal drugs. One of these "natural" substances that many people use to get "legal high" is salvia (Salvia divinorum).
Salvia – also known as diviner's safe, Maria Pastora, Sally-D, or magic mint—is a psychoactive plant that is common to Southern Mexico and Central and South America.  Is it possible to abuse Salvia? This plant is a member of the Sage family and had been used by the Mazatecs for medical, divination and shamanism purposes. Today, salvia is steadily increasing in popularity as a recreational drug because of its hallucinogenic effects. The National Institute on Drug Abuse classifies it as one of the most commonly used hallucinogenic and disassociate compounds along with psilocybin mushrooms and LSD.
What is the Reason Behind Salvia's Psychoactive Effects?
While researchers are still studying to learn exactly how salvia is acting on the brain to produce its effects, experts know that salvia owes its psychoactive properties to its main active ingredient-salvinorin-A. Recent pharmacological research showed that salvinorin A to be a highly selective full agonist of the kappa-opioid receptor, making it the only non-nitrogenous natural compound known to date to exert agonistic activity at these sites. Moreover, unlike the classical psychedelics, salvinorin-A does not interact with the serotonin-2A receptor but apparently induces its psychotropic effects by activating the kappa-opioid receptor.
Unlike common barbiturates, Salvinorin A produces intense but short-lived effects, generally lasting for less than half an hour, such as hallucinations (seeing or feeling things that are not there), mood swings, changes in vision and feelings of being disconnected from the environment, among others.
What are the Effects of Salvia?
In a study published in the Journal of Psychoactive Drugs, it was found that the effects of Salvia appear to be subjective – it varies between users and seems to be sensitive to situational factors.
In another study involving 32 recreational users of salvia, the subjects described the subjective effects of salvia to be intense, but the experience is short-lived, appearing in less than a minute and lasting in 15 minutes or less only. In general, the psychedelic effects include visual perception, mood, and somatic sensations, as well as a highly modified perception of external reality and self which leads to a decreased ability to interact with oneself and surroundings.
What are Other Harmful Effects of Using Salvia?
While studies on the harmful and long-term effects of salvia use are limited, little is known about the serious risks of salvia used. Nonetheless, the findings of available research studies on this plant suggest that there are serious effects of using salvia that need to be considered. These effects include the following:
Psychological and Neurological Side Effects
In a study conducted on salvia substance abuse, the researcher found that a 15-year-old boy with a history of salvia use experienced an acute onset of mental status changes such characterized by the following:
Paranoia – an irrational and persistent feeling as if you are under threat even though there is no evidence that you are.
Déjà vu – a brisk, stunning sensation of having already lived a totally identical situation in some undefined past. Unknown to many, déjà vu suggests a neurological problem.
Blunted affect – the inability to express feeling either verbally or by using emotional body language, facial expressions, or gestures.
Thought blocking – sudden inability to finish a thought or to recall what the thought was.
Slow speech – difficulty with vocal communication
Physical Side Effects
In a study published in the Journal of Emergency Medicine on the clinical toxicity of salvia, it was found that the use of salvia, whether alone or in combination with alcoholic beverages and other drugs, causes neurological, cardiovascular, and gastrointestinal effects.
Effects on learning and memory
In a 2011 study on the effects of salvinorin A, which is the main active ingredient of salvia, it was found that salvia use has harmful effects on learning and memory and causes impairment in cognitive behavior. Although this study was carried out among rats, similar results have been found in a study on the dissociative, hallucinogenic, and memory effects of salvinorin A in humans.
While you may defend your use of salvia because it is just a plant and you are experiencing some beneficial effects, know that salvia has no approved medical use in the U.S. Moreover, while it comes from Mother Nature, it is still considered one of the most potent hallucinogens that interfere with the actions of certain brain chemicals.
Questions or concerns?  If so, reach out to Sunshine Behavioral Health today.

A Message From Our CEO
Medical disclaimer:
Sunshine Behavioral Health strives to help people who are facing substance abuse, addiction, mental health disorders, or a combination of these conditions. It does this by providing compassionate care and evidence-based content that addresses health, treatment, and recovery.
Licensed medical professionals review material we publish on our site. The material is not a substitute for qualified medical diagnoses, treatment, or advice. It should not be used to replace the suggestions of your personal physician or other health care professionals.