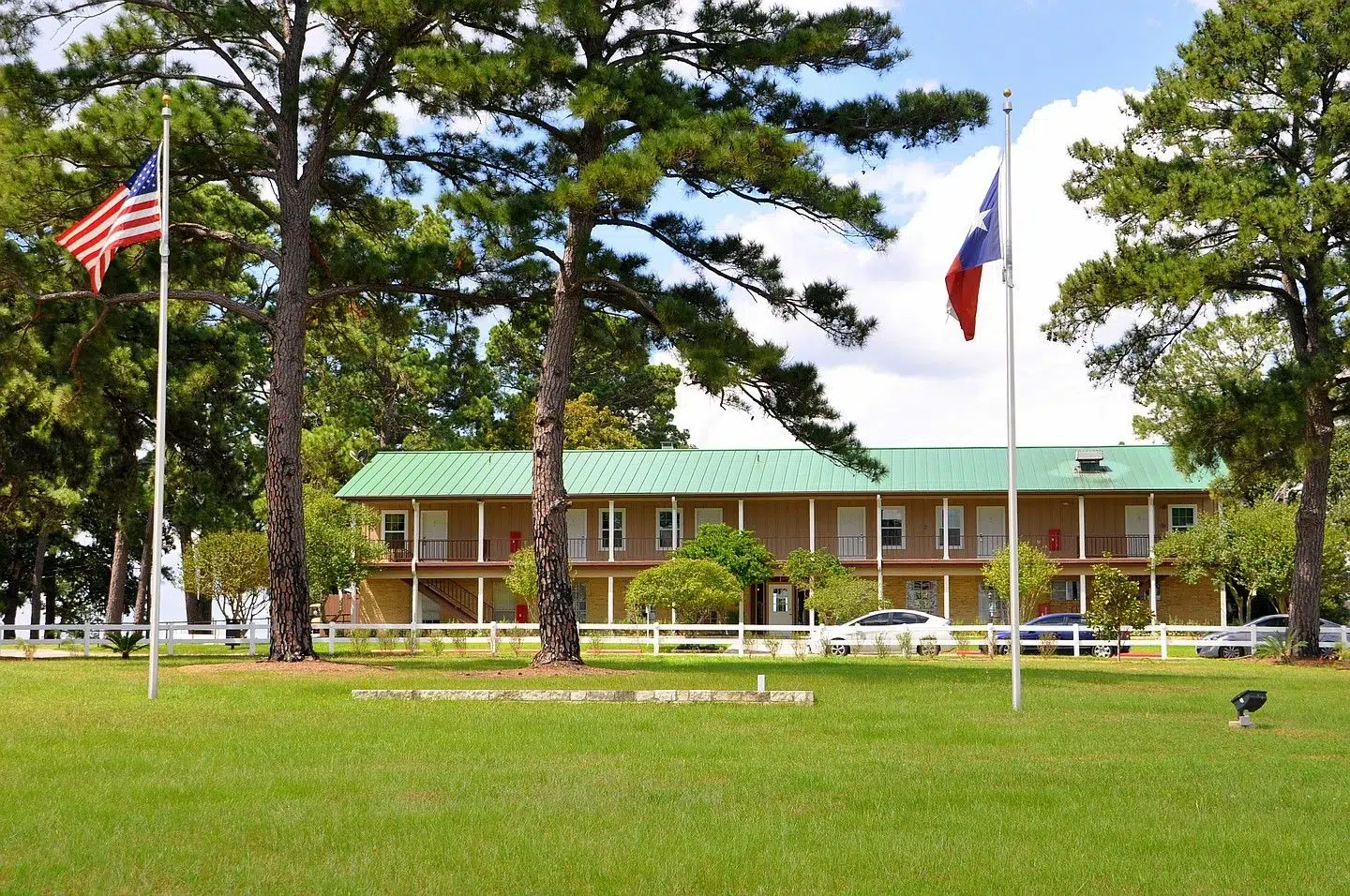 Willow Springs Recovery - Austin, Texas
GET HONEST & ACCURATE QUOTE
Non-12 Step Rehab in Bryan, TX
Top rated addiction treatment located on 38 acres of quiet and calming scenery.
Keep your phone and laptop
Safe 24/7 monitored detox
SMART options
Dual diagnosis programs
Long-term arrangements
Thorough aftercare planning
Located in Bastrop, Texas
Out of state options in CA, CO and IL
VERIFY INSURANCE
Check your coverage and get informed on admission process! Call us at:

555-555-5555*
*HIPPA Compliant and 100% confidential
MAXIMIZE YOUR PPO COVERAGE WITH OUR HELP
We will work with insurance to get you the best possible coverage and minimize expenses.
Bryan, Texas Non-12 Step Treatment
Bryan, Texas, is a community of more than 80,000 residents located in the Brazos Valley. Known for its growing economy and improved healthcare services, visitors come to Bryan, Texas, to receive treatments to evaluate their decision to find a new home. Are you considering non-12 Step rehab in Bryan, TX? See what to expect in this comprehensive post.
Just a few miles away from College Station, Bryan, Texas, is one of the growing cities located in Brazos County. Sitting right at the heart of the Brazos Valley, its location is a prime spot to explore nature parks such as the African Safari, historical museums, and other attractions with an old-town feel.
Bryan, Texas, is also gradually becoming recognized for its robust economy and inclusion of new healthcare facilities. Are you considering non-12 Step Rehab in Bryan, Texas? Below, you'll find a complete guide to answer your questions as you start addiction treatment.
Addiction Statistics in Bryan, Texas
Like any growing metropolitan area in the state, Bryan, Texas, faces issues with prescription painkiller abuse. As much as 3.8 percent of Brazos County residents report drug or alcohol abuse problems. Reports show that residents consider drug and alcohol abuse a concern for the city's health and safety.
Commonly abused substances in the city are alcohol, marijuana, prescription painkillers, and heroin. Many drug-related crimes are associated with meth, as these cases often are drug busts from the state's southern border.
Thankfully, there are several initiatives from the Bryan local government and nearby private rehabs to help people with addiction problems. 
Non-12 Step Rehab in Bryan, TX
Addiction treatment is a large umbrella of programs, resources, and professionals working together towards personalized care. For some, a 12-Step approach is effective as it helps them in their spiritual journey, but a secular program is recommended for others.
This is where non-12 Step rehab comes in, particularly for patients who prefer non-spiritual therapeutic approaches in their substance use disorder care.
What is non-12 Step rehab?
Non-12 Step rehab is a combination of strategies that aid in addiction recovery without using the 12-Step method. Often, these are talk therapies that encourage the reframing of thoughts to influence behavior. Some also include holistic methods that improve mental wellness or self-management. Examples of non-12-step treatments include:
Cognitive Behavioral Therapy

SMART Recovery

Holistic Treatment
If you think non-12-step rehab is the right fit for your needs, looking for centers that offer non-12-step options is necessary for you to have options to choose from. Below, you'll find a list of characteristics in a rehab that can help you land a high-quality treatment program suited for your needs.
What to Look for in Non-12 Step Rehab at Bryan, TX
Finding a great rehab center includes evaluating your options – knowing the services, facilities, and professionals working with you is crucial to getting the right-fit program. When inquiring about rehab centers, you can look into the following:
Accreditation and licensure
Accreditations are not only great to have, but necessary requirements for healthcare facilities. They give you the assurance that another company has inspected the facilities, workers, and programs within the center and made sure that it meets the state and country's operating standards. 
Finding rehabs that have a Joint Commission and LegitScript accreditation is a great start. Licensure is also an important piece when it comes to receiving professional care. Look for centers with licensed doctors, therapists, and specialists so you will receive the best kind of non-12 Step treatment.
Available non-12 Step programs
Another essential need would be finding a center with available non-12 Step programs. Not all rehab programs are equal. A  facility that offers non-12 Step treatments should have high-quality therapists, rooms, and methodology that is personalized according to the patient's needs.
Some non-12 Step programs you can look into include:
Dialectical Behavioral Therapy (DBT)

Cognitive Behavioral Therapy (CBT)

SMART Recovery

Holistic Treatments (Massage Therapy, Aromatherapy, Reflexology, etc.)

Art and Nature Therapy
These programs aim to approach substance use disorder recovery in a non-spiritual way, through self-help strategies or improving mental wellness.
Services included during treatment
The services included during your rehab stay can also contribute to your overall experience. When looking for a rehab center in Bryan, TX, it's important to inquire about services that you think you would need during your inpatient or outpatient package:
Medical supervision

Meals and lodging

Wi-Fi access

Parking

Recreational facilities

Support groups

Grocery assistance

Laundry facilities

Visitation hours

Security
These additional services will help you stay comfortable during your program.
What to Expect During Non-12 Step Rehab in Bryan, Texas
If you've already signed up for non-12 Step rehab, congratulations! This is your first big step towards addiction recovery. Perhaps you're in a small waiting window and thinking about what to expect during your treatment. Below is a quick overview of how rehab programs usually unfold:
Evaluation
The evaluation stage is where experts will get a full picture of your addiction and other health issues, if existent. Expect to have labs, questionnaires filled out, or checkups during this stage. The information gathered at the assessments will inform doctors and other specialists on how to best approach addiction treatment on your unique background.
Treatment
The treatment stage is where you will start receiving the program recommended for your needs. Some often require having a medical detox to aid in withdrawal symptoms. If detox is recommended for you, expect to be in this phase for about 3-10 days.
After detox, you can start with your customized treatment program, which can include a combination of non-12 Step programs along with support groups and activities within the facility. This process lasts about 30-90 days, depending on the program you have signed up for.
Aftercare
The aftercare program is in the planning stage once people get discharged out of rehab. You will be recommended some things to do once you step out of the facility, such as:
Relapse prevention guides

Strategies in trigger management

Referrals to local care

Diet and exercise plans

Recommendations to continue as an outpatient
Aftercare aims to help you in long-term addiction recovery and prevent dangerous relapses that can lead to overdose.
Paying for Non-12 Step Rehab in Bryan, TX
A big question for many is how to pay for addiction treatment. Like any healthcare service, many insurance providers will cover the cost of addiction care under the MHPAEA law. However, this applies only to behavioral health-specific or comprehensive health insurance plans, so verify your insurance first to know the coverage included.
Other strategies to cover the cost of treatment include:
Sponsorships by families and loved ones

Grants and scholarships

Medical crowdfunding

Fundraising activities

Sponsorship from your employer
Look into combining any of these options to help you cover as much of the treatment costs as possible. You may also reach out to a rehab center to ask about flexible payment plans.
Traveling to Bryan, Texas, Non-12 Step Centers
The closest airport to Bryan, TX, is the Easterwood Airport, about 7 miles away. You can drive from the Easterwood Airport to the city center of Bryan through the Harvey Mitchell Parkway South road. 
Bus, train, taxi, and other public transportation options are available to and from Bryan, Texas. In addition, you may schedule in advance certain rides, such as Greyhound or the public train to coordinate with your airport flight arrivals.
Inquire in your chosen rehab center about travel services. They may include airport pickups, transfers, or instructions should you go to the facility yourself.
Bryan, Texas, Addiction Treatment Resources
Al-Anon and Alateen

Local Celebrate Recovery Groups

Marijuana Anonymous

Cocaine Anonymous

LifeRing Secular Recovery

Smart Recovery

Women for Sobriety

Adult Children of Alcoholics

Nar-Anon
Sources

Medical disclaimer:
Sunshine Behavioral Health strives to help people who are facing substance abuse, addiction, mental health disorders, or a combination of these conditions. It does this by providing compassionate care and evidence-based content that addresses health, treatment, and recovery.
Licensed medical professionals review material we publish on our site. The material is not a substitute for qualified medical diagnoses, treatment, or advice. It should not be used to replace the suggestions of your personal physician or other health care professionals.

A Message From Our CEO