Once a client is finished with intake, they'll head over to detox. This is when all the substances you've been taking will leave your body. It's not an easy time for many people because withdrawal symptoms can be unpleasant. Nausea, headaches, anxiety, vomiting, and more may occur during withdrawal. That's why it's important to undergo detox in a safe, medically supervised environment.
For some people, detox isn't too difficult. They'll feel better pretty fast and be ready to dive into group and individual therapies. Others need a bit more time to rest and regain their strength. Neither way is wrong. It's your recovery, and your needs will shape the timeline.
What Does It Mean to Be Medically Supervised?
Some people believe that quitting drugs or alcohol is something they should be able to do cold turkey. It's not always the case, though. It will depend on several things, including what substances you're dependent on (and how long you've been taking them). Alcohol, opioids, and benzodiazepines, in particular, can be dangerous to quit outright. That's why medical supervision is advised. It can keep you comfortable as well as safe. Withdrawal side effects may include:
Nausea, vomiting
Elevated blood pressure
Dehydration
A slowed or rapid heartbeat
Insomnia
Anxiety
Aches and pains
Seizures or coma
Not exactly a walk in the park, right? These are only a few of the problems you may experience during detox. Without medical oversight, quitting some substances (like alcohol) can even turn deadly. That's why we screen you to find out what you use, how often, and how much. All of this is kept in mind as we nurse you through detox.
What Does the Medical Team Do to Make Detox Easier?
A medically supervised detoxification helps remove alcohol or drugs from your body, so it can be an intense experience. However, our medical team can help make the process more comfortable for you.
That will include not only monitoring you to make sure your vitals are stable, but we'll also keep you hydrated, get you the nutrients you need to keep up your strength, and will administer medications (if your doctor prescribes them) to help keep the physical and mental side effects of withdrawal to a minimum. This also can help prevent you from relapsing since many people start using again because cravings become so intense.
We'll also be talking to your insurance company and the team of doctors they assigned to your case. That communication is important. It helps get you the best possible care for your needs, and it helps secure approval to cover treatments.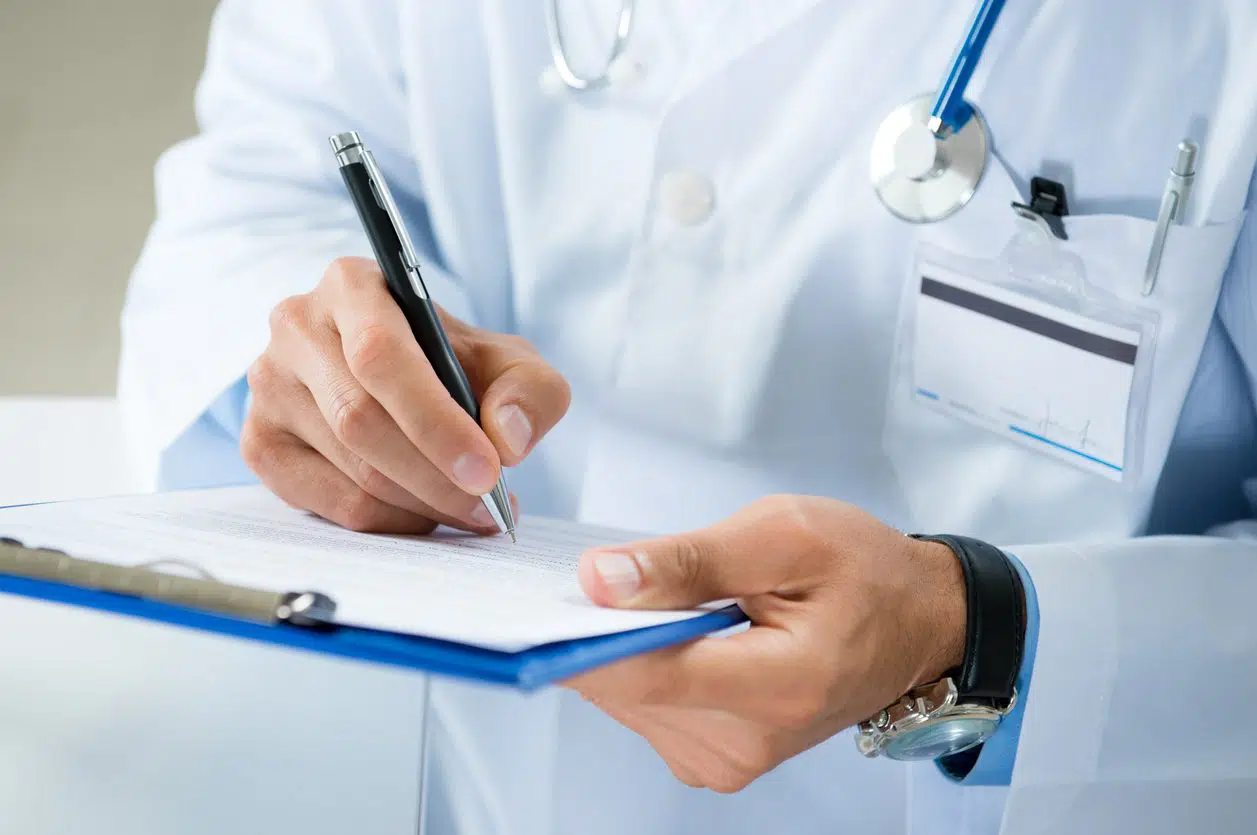 Nervous about Detox?
Talk to a Intake Coordinator to Answer any Concerns
Where Will I Stay During Detox?
While you detox, you'll stay at our facility. Detox isn't technically part of residential treatment — it's more like on-site hospitalization. Your medical condition and your health insurance provider will determine how long you remain in a particular level of care.
Detox is a fairly common part of the rehab process. By managing withdrawal symptoms, medically supervised detoxification can minimize cravings and lower the chances of relapsing. You'll also feel better and have a clearer head when you do enter into treatment.
Because we're a drug- and alcohol-free facility, this helps to keep our clients safe and temptation out of arm's reach. The result is a greater likelihood of success.
How Long Does Detox Last?
In general, detox lasts from seven to 10 days. How long exactly will depend on several factors, including:
The severity of the addiction
The amount and frequency of substances usually consumed
Any underlying conditions you might have
When you last drank or used
Other factors like your body composition, age, and gender can affect how intense your detoxification will be and how long it will last. In some cases, it can take less time — sometimes as little as 24 hours — but it'll be up to the medical provider to decide if you're in the clear and ready to transition into rehab.
What About Medication-Assisted Treatment?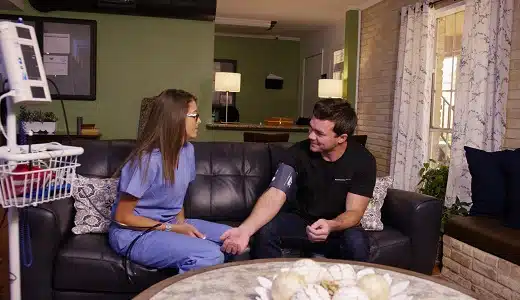 Medication-assisted treatment (MAT) — sometimes referred to as medically-assisted treatment — can be very helpful for people who have more severe addictions or who are addicted to substances like opioids. That's because some people may benefit from medication to help control painful cravings and avoid relapse. MAT can work over the short term to keep patients on a more even keel as substances leave their systems. It can also work long-term for maintenance.
Medications can help with both the physical and mental symptoms of withdrawal.
MAT may be approved depending on your needs as well as what our medical team and your insurance provider's doctors allow.
What Happens After Detox?
Once you complete detox, our medical staff will examine you and contact your insurance provider with a report on your progress. Your insurance company will look at your case and determine whether you qualify for residential treatment, a partial hospitalization program (PHP), or an intensive outpatient program (IOP).
Sunshine Behavioral Health Centers
Medical disclaimer:
Sunshine Behavioral Health strives to help people who are facing substance abuse, addiction, mental health disorders, or a combination of these conditions. It does this by providing compassionate care and evidence-based content that addresses health, treatment, and recovery.
Licensed medical professionals review material we publish on our site. The material is not a substitute for qualified medical diagnoses, treatment, or advice. It should not be used to replace the suggestions of your personal physician or other health care professionals.