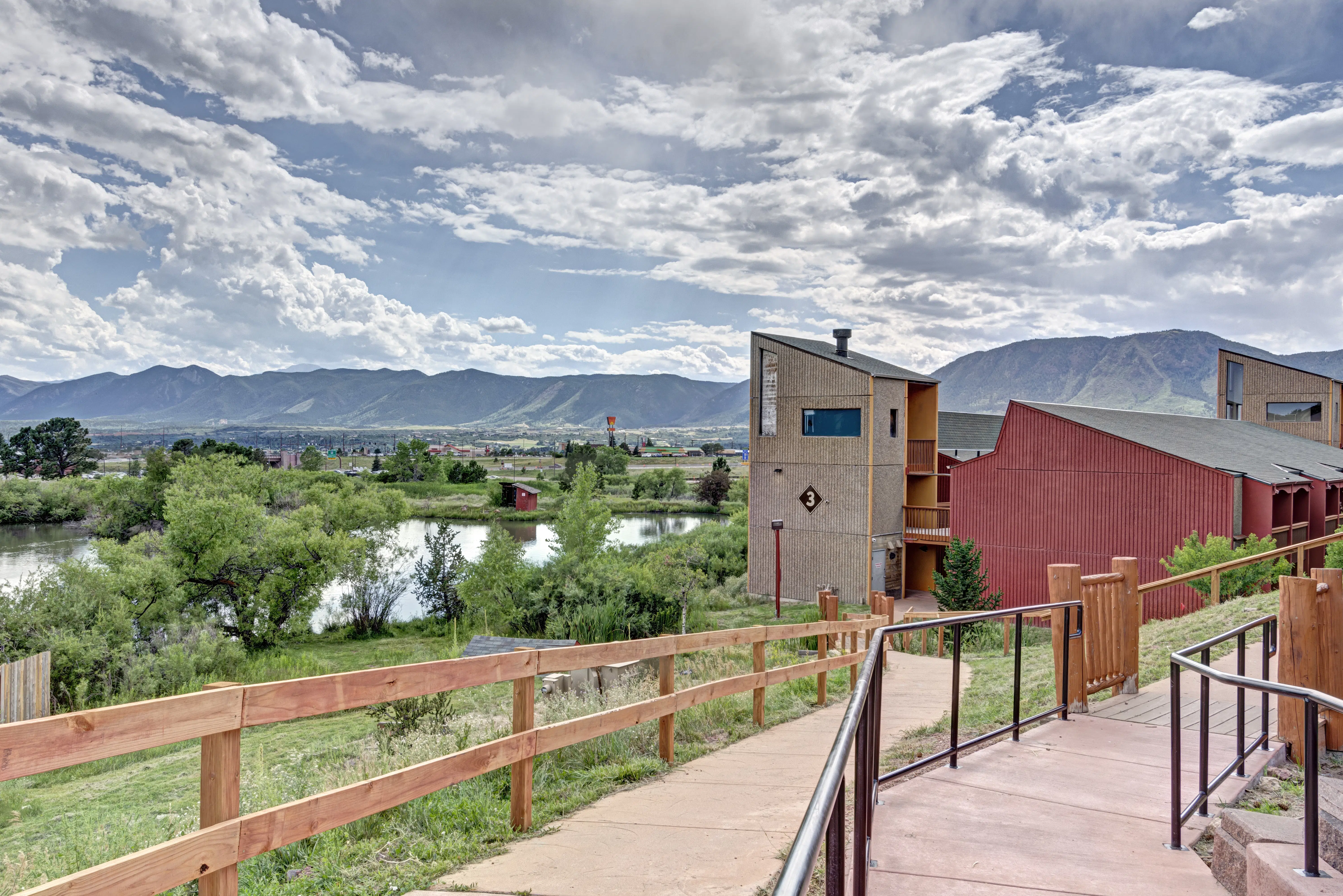 Five Reasons to Recover in Colorado Springs
A quick search into Colorado's substance use statistics shows drug and alcohol abuse is a pretty common occurrence for residents of the state from Denver to Colorado Springs. In a 2019 study conducted by WalletHub, the evidence was clear that Colorado is facing a substance abuse crisis; the state ranked number nine in the country for rates of highest substance abuse. An even more unsettling statistic is that Colorado ranked first for rates of individuals who have a substance abuse disorder and need treatment, but did not receive it. 
Addiction is a complex disease that is often overwhelming in and of itself for the person struggling. Finding treatment often adds to this feeling of being overwhelmed, as seeking treatment can be scary and intimidating. Rehabilitation treatment is a proven way to treat addiction, but it is a largely foreign concept to most. Many misconceptions prevent individuals suffering from addiction from seeking the treatment they need.
Luckily, good help is not hard to find in Colorado. Sunshine Behavioral Health's Mountain Springs Recovery center located in the Colorado Springs area is the perfect place to begin treatment for addiction or a substance abuse disorder. Still unsure of where the best rehabilitation treatment centers in Colorado Springs are? Here are five reasons why you or your loved one should recover at Sunshine Behavioral Health's Mountain Springs Recovery center.
One: Inpatient and Outpatient Recovery Options
Sunshine Behavioral Health understands that not everyone suffering from a substance abuse disorder needs inpatient rehabilitation treatment. This is why they offer both inpatient and outpatient  programs.l. Many Colorado Springs locals utilize Mountain Springs' less intensive outpatient facilities, living off-site but traveling to the facility regularly for expert medical care. For those in need of the more intensive, inpatient addiction recovery, 30, 60 and 90 day inpatient programs are available as well. Something unique that helps out of state and Colorado Springs patients alike is Mountain Springs' medically assisted detoxification.
Two: Technology Friendly
Not all rehabilitation centers allow cellphones or technology during addiction treatment. Sunshine Behavioral Health knows that patients can't just put their life on hold, and technology is often required for work purposes. Mountain Springs Recovery center in Colorado Springs allows patients to bring their cell phones and laptops with them, even to inpatient treatment. Patients should be able to remain in contact with friends and loved ones throughout the duration of their stay. This is important for many prospective patients as it allows people to continue working when necessary, and also allows patients to continue engaging in personal relationships outside of the rehab facility.
Three: 12-Step and Non-12-Step Options
Sunshine Behavioral Health's Colorado Springs facility is unique as it offers both 12-step and non-12-step programs. While traditional 12-step programs have a proven track record of success, they aren't always the best fit for every individual's needs. With strong religious overtones as a backbone of the traditional 12-step program, it is important to understand that not everyone is religious. For this reason, non-12-step treatment options are available.
Four: Dual-Diagnosis
Substance use is oftentimes sparked from underlying mental illnesses. Mountain Springs recovery offers dual-diagnosis treatment as a way to not only treat a patient's substance use disorders or addictions, but also any mental illness that may have contributed to one's addiction in the first place. Long lasting recovery is a common goal for all patients, and by treating the underlying conditions that may have led to addiction in the first place, the likelihood of successful recovery increases dramatically.
Five: Luxury Amenities
For prospective patients in the Colorado Springs area, luxury rehab is more accessible than many may believe. Nestled right alongside the Rocky Mountains, patients can enjoy a beautiful, expansive mountain campus filled with luxury amenities. Professional chefs prepare three nutritious and delicious meals every day, as well as snacks. For those looking for some peace and solitude, they can settle next to the large stone fireplace or retreat to the meditation room. A business center for those who need to stay up to date with work is available, as well as a fitness center where patients can build strength and relieve stress in a healthy manner. Yoga classes are available for those looking to keep their mind at ease, and patients can socialize or relax by the inground outdoor pool. This may seem too good to be true, but all of this is available for a reasonable price, with insurance assistance available as well!
If you or a loved one in the Colorado Springs area is affected by addiction or a substance use disorder and are looking for top-of-the-line treatment, look no further than Sunshine Behavioral Health's
Mountain Springs Recovery
center and contact an intake specialist today! 

A Message From Our CEO
Medical disclaimer:
Sunshine Behavioral Health strives to help people who are facing substance abuse, addiction, mental health disorders, or a combination of these conditions. It does this by providing compassionate care and evidence-based content that addresses health, treatment, and recovery.
Licensed medical professionals review material we publish on our site. The material is not a substitute for qualified medical diagnoses, treatment, or advice. It should not be used to replace the suggestions of your personal physician or other health care professionals.