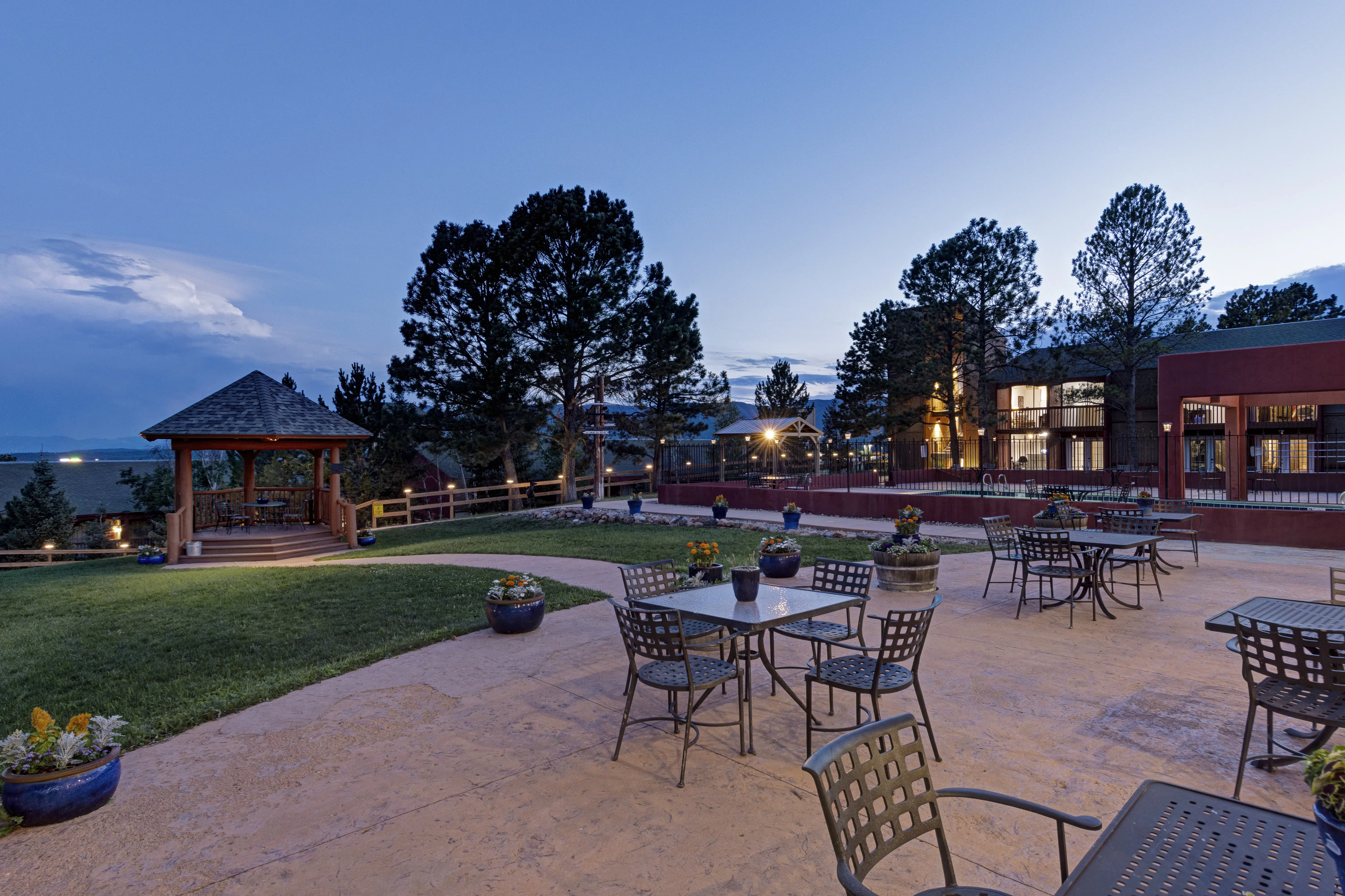 Are There Inpatient Rehab Programs in Colorado?
Substance abuse disorders and addiction affect millions of Americans each year, and the problem seems to have grown even worse as fentanyl has begun to replace and contaminate more traditional, less powerful opioids. The problem has grown in Colorado as well, with the annual Colorado Health Access Survey finding that at 11.9%, CO has a higher rate of substance abuse disorder than the national average of 7.9%. According to that same survey, many Coloradans have struggled with a lack of access to treatment, with more than 95,000 reporting that they did not receive needed substance abuse treatment in 2019. This data shows a worrying trend, but inpatient rehab centers like Mountain Springs Recovery are stepping up to do their part to combat substance abuse and addiction, adding beds and expanding access to help as many people as possible.
Mountain Springs Recovery in Monument, CO is an award-winning luxury rehab facility on the eastern edge of the Rocky Mountains. With an expansive campus and breathtaking views, Mountain Springs is the perfect place to unplug from daily life and focus on recovery. Mountain Springs is equipped to treat a variety of different substances, from the commonly abused
alcohol
and opiates, to less common substances like
barbiturates
and depressants. The treatment staff at Mountain Springs understands that addiction affects everyone in different ways, and successful treatment requires a flexible approach with a myriad of different treatment options, combined with a dedicated staff to work with each client individually to find a treatment strategy that works for them as individuals. Offering and combining a variety of treatment modalities ensures that Mountain Springs is able to treat and offer help to as many people as possible. 
The treatment process at Mountain Springs Recovery can be broken down into six steps. Every stay at Mountain Springs starts with the same thing: a phone call. Whether you're calling for yourself, or a family member is calling on behalf of a loved one, an admissions coordinator will conduct a broad interview to collect as much relevant information as possible about who is calling, what kind of treatment they are seeking, history of drug and substance abuse, and any underlying mental health issues the client has struggled with. After collecting the relevant information, the admissions coordinator will check to make sure all of the information they've collected is accurate, and they will then move on to discussing treatment options. If a family member is calling on behalf of a loved one, the admissions coordinator will reach out to the loved one directly following the call with the family member. If that loved one is reluctant to receive treatment, the admissions staff can even help the family stage an
intervention
to try to get that person the help they need. 
After being enrolled in the treatment program by the admissions team, the client travels to Mountain Springs Recovery to begin the
intake
process. Mountain Springs even offers to pick clients up if they're within a two hours drive of the facility, including from Denver International Airport if a client is arriving from out of state. The intake process is essentially a more intense interview process, where treatment staff will learn more about the clients' specific struggles with addiction, and their specific needs. A physical and psychological health examination will also be performed at this time. The information gathered by staff in this stage will be used to develop a comprehensive treatment plan for the client.
The third step of the treatment process at Mountain Springs Recovery is the hardest part of the recovery process for most people, and that is the initial
detox
. Detox tends to last from seven to ten days, and during that time the body flushes the drugs out of its system. It is during the detox period that cravings will be at their strongest, and withdrawal symptoms can be deeply unpleasant depending on the substances abused and the severity of the addiction. The detox process is overseen by medical staff who make sure clients are as safe and comfortable as possible, and in some cases, medication is used to relieve the worst of the withdrawal symptoms. During the detox process, clients aren't expected to attend treatment groups and are instead expected simply to focus on relaxing and making themselves as comfortable as possible throughout the detox process. Once the detox period is over, treatment proper can begin. 
The bulk of clients' stay with Mountain Springs Recovery will be spent in treatment. While the specifics will differ based on clients' individual needs, all treatment programs contain two main components: individual treatment, and group treatment. Individual treatment consists of meeting with a personal therapist who will work with clients for the duration of their stay. Working with the same therapist is important as it allows clients to form a deeper bond with their therapist and cover as much ground during their stay as possible. There are a variety of group treatment options at Mountain Springs including traditional
12-step program
meetings, as well as non-12-step groups like
SMART recovery
. Mountain Springs Recovery is also a leading provider of holistic rehab therapies, including yoga, meditation, and even equine therapy. Spending time caring for and bonding with animals has proven mental health benefits, and Mountain Springs Recovery has partnered with the nearby Gypsy Wind Ranch, where clients are able to spend time with the ranch's trained therapy horses.
Equine therapy
is a wonderful complement to traditional treatment methods and perfectly fits with Mountain Springs' picturesque Colorado location.
Mountain Springs Recovery is Colorado's premiere inpatient luxury rehab center, and it is easy to see why it has won awards. With top-of-the-line treatments and peerless service, Mountain Springs Recovery is the obvious choice for those seeking inpatient drug treatment services in Colorado. Recovering from addiction is never easy, but it is possible and there is always hope. To learn more about Mountain Springs Recovery and how they can help you, visit us at
https://sunshinebehavioralhealth.com/our-rehab-centers/mountain-springs-recovery/
and take the first steps toward recovery today.

A Message From Our CEO
Medical disclaimer:
Sunshine Behavioral Health strives to help people who are facing substance abuse, addiction, mental health disorders, or a combination of these conditions. It does this by providing compassionate care and evidence-based content that addresses health, treatment, and recovery.
Licensed medical professionals review material we publish on our site. The material is not a substitute for qualified medical diagnoses, treatment, or advice. It should not be used to replace the suggestions of your personal physician or other health care professionals.