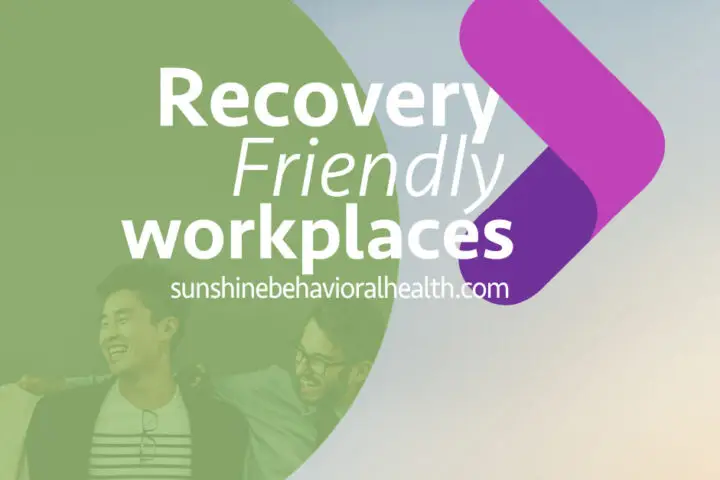 A History of Recovery Shouldn't Derail Job Seekers
Getting sober is never easy. Neither is finding a job after rehab. Prospective employers may do a hard pass when they see a gap in a resume or learn about an applicant's assault charge.
It can seem like game over at that point.
It shouldn't be.
A person in recovery can be an asset to a company.
Generally, they want the work — to keep busy, to be self-sufficient, and to be productive. A company wants those things from their employers, too. It's win-win when it's the right fit.
There are some solid reasons to consider hiring someone who's been in recovery, including:
Lower healthcare costs
Less turnover
Better morale
When the question of relapse comes up — and it's a normal concern — those are points worth bringing up. So is the aspect of giving back to the community. Studies have found as many as 80 percent of people in recovery do volunteer work.
For Job Seekers
For the person in recovery and on the hunt for a job, Google recovery community organizations and recovery-friendly workplaces. Some other tips:
Network. Let friends, family, and colleagues know you're seeking work. If you volunteer, let them know you're interested in opportunities. Some treatment centers may have contacts or partnerships with area businesses. The wider your net, the more your name will get out there.
Be realistic. Some people will have the luxury of returning to their old jobs or land something new in a hurry. For others, it may take more time and effort. Sometimes an entry-level or part-time job may be the best way to get your foot in the door and prove yourself. Keep an open mind to ideas and suggestions.
Volunteer. Volunteering has a social aspect. It lets you broaden your network. You may learn new skills. It also feels good to give back. And if there's a passion you've wanted to pursue, consider that when seeking opportunities.
Use all resources. Ecoverycareers.com, which helps job seekers in recovery, encourages site visitors to take advantage of federal, state, and municipal counseling and assistance programs. Some sites have job postings, too. Look for podcasts, subscribe to newsletters, attend (virtual and in-person) workshops, register for relevant training, and check with rehab centers if they partner. Organizations such as Recovery Friendly Workplace sometimes have free training or other resources on hand.
Companies that have opened their doors to workers in recovery are aware that untreated addiction costs the economy big time. New Hampshire, which has a strong Recovery Friendly Workplace initiative, loses an estimated $2.36 billion annually due to untreated addiction. The Granite State is far from unique in that.
Job seekers may want to consider this: the person who's never touched an opioid or had a hangover is no guarantee of quality, just like the person who's earned their 12-month chip from Alcoholics Anonymous is no guarantee of inferiority.
Each case is unique.
Sources
sunshinebehavioralhealth.com – Recovery Friendly Workplaces
nsc.org – Implications of Drug Use for Employers
independent.co.uk – Recovering from addiction: A new study highlights the role communities and peer support play in kicking bad habits – for good
careercast.com – 6 Tips for Finding Employment After Rehab
ecoverycareers.com – Helpful Job Hunting Tips
recoveryfriendlyworkplace.com – The Recovery Friendly Workplace Initiative

A Message From Our CEO
Medical disclaimer:
Sunshine Behavioral Health strives to help people who are facing substance abuse, addiction, mental health disorders, or a combination of these conditions. It does this by providing compassionate care and evidence-based content that addresses health, treatment, and recovery.
Licensed medical professionals review material we publish on our site. The material is not a substitute for qualified medical diagnoses, treatment, or advice. It should not be used to replace the suggestions of your personal physician or other health care professionals.