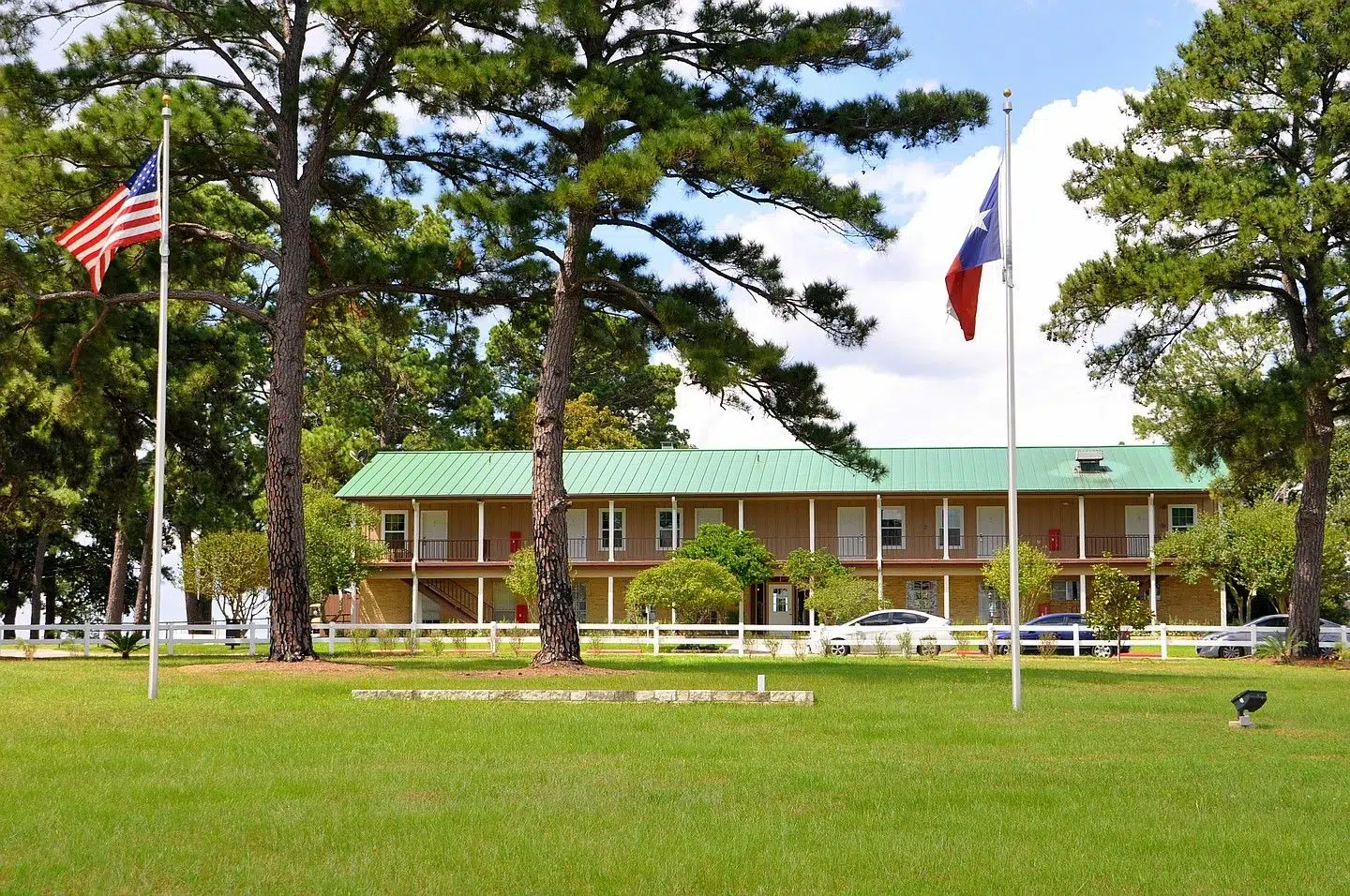 Willow Springs Recovery - Austin, Texas
GET HONEST & ACCURATE QUOTE
Holistic Rehab in Houston, Texas
Top rated addiction treatment located on 38 acres of quiet and calming scenery.
Keep your phone and laptop
Safe 24/7 monitored detox
SMART options
Dual diagnosis programs
Long-term arrangements
Thorough aftercare planning
Located in Bastrop, Texas
Out of state options in CA, CO and IL
VERIFY INSURANCE
Check your coverage and get informed on admission process! Call us at:

555-555-5555*
*HIPPA Compliant and 100% confidential
MAXIMIZE YOUR PPO COVERAGE WITH OUR HELP
We will work with insurance to get you the best possible coverage and minimize expenses.
When it comes to testament for substance use disorders (SUDs)—addiction to or dependence on alcohol, prescription medications, illicit drugs—no one treatment helps everyone, even when they want help. That's why substance use disorder rehab centers need to offer multiple treatment options, including holistic.
While the treatments that are considered most effective are based on science—cognitive-behavioral therapy (CBT) and medication-assisted treatment (MAT)—there is evidence that holistic therapies as an adjunct to science-based therapies can also improve outcomes. That's because addiction affects the whole person, biology and psychology, and everything in between. Treatment should likewise address the whole person.
Holistic treatment includes complementary alternative medicine (CAM) practices that are used by more people—around the world and in the U.S.—than modern medicine. Many holistic therapies are derived from Asian traditional medicine and practices. Others are relatively new with little evidence but show promise.
Substance use disorder in Houston, TX
Substance use disorder increased during the COVID-19 pandemic—in Texas and nationwide—but seems to have been on the rise already.
Compared to most areas of the country, the rates of drug use, addiction, and overdose deaths in Texas are relatively low (third-lowest among the 50 states). Houston and the rest of Harris County are worse than Texas as a whole, however. One potential problem area for Texas is that it also has a low rate of available drug treatment centers (second lowest).
While legal opioids such as OxyContin sparked the Opioid Crisis, the subsequent crackdown on overprescription changed the playing field.
According to a 2019 analysis, the biggest drug threats in Texas were methamphetamine and cocaine, due to the rate of misuse and the lack of MAT treatments for the drug types. (MATs only exist for opioids and alcohol.) The lack of MATs for meth and cocaine increases the need for holistic treatments.
A single Houston drug bust in December 2021 took many hundreds of pounds of meth, cocaine, and marijuana off the street. Opioids made up a much smaller part of the haul: only 13 pounds of heroin and 40 pounds of fentanyl.
Fentanyl in Houston, TX
Fentanyl is a greater concern than its quantity would indicate because it is as much as 50 times as potent as heroin. As little as two-to-three milligrams of fentanyl can be fatal, and there are more than 450,000 milligrams in a pound. A slight miscalculation can be lethal.
Worse, individuals often don't know they are using fentanyl. It can be pressed into pill form so it looks like OxyContin, or added to—even substituted for—other drugs such as heroin or cocaine.
A March 2022 Houston Chronicle report showed that, in Harris County, overdose deaths due to fentanyl increased by more than 300% between 2019 and 2021, five times the overall drug overdose death rate. Fentanyl accounted for 42% of overdose deaths.
The danger of encountering fentanyl-contaminated drugs also increases the need for holistic treatment.
Alcohol abuse in Houston, TX
Alcohol use and abuse also increased during the pandemic, particularly during the stay-at-home orders. Alcohol-related deaths in Harris County were up 36% from 2019 to 2020. Binge drinking —five drinks in a row for men, four for women—was also up.
Texas doesn't have a very high drinking rate in 2022. Twenty-eight states have higher rates. Texas is even less than the national average, and less than half of the number-one finisher Utah. Despite that, in 2019 Texas had the fifth-highest rate of alcohol-impaired driving deaths.
There are other ways alcohol can kill, too. Mixing alcohol with other drugs can result in death, even in quantities that wouldn't normally be fatal. So can combining drinking with certain activities or mental conditions.
If conventional medicine and therapies don't help, it may be time to try holistic treatments.
What is Holistic Rehab?
Holistic rehab is not a single method or technique but a range of exercises and practices that may supplement other therapies such as CBT and other talk therapies. Holistic medicine is also called integrative medicine or complementary and alternative medicine (CAM).
Types of Holistic Therapies
Here are some types of holistic therapies.
Acupuncture. Needles are applied to certain points on the body to alleviate pain. Auricular or ear acupuncture is sometimes used to reduce cravings for alcohol or other drugs.
Yoga. Forming and holding poses and learning breathing techniques for exercise, contemplation, and reduction of cravings for alcohol and drugs.
Tai chi and qigong. Like yoga but with gentle, practiced movements. Some practitioners remain in treatment and sober for longer periods with a better quality of life.
Mindfulness meditation (MM). A focused form of meditation designed to resist automatic habits or behaviors such as substance use disorder
EEG feedback. Electroencephalographic biofeedback, also known as neurofeedback, is designed to teach self-regulation of brain waves associated with alcohol or drug cravings.
Massage therapy. Massage can relieve tension and stress associated with relapse. There are two types—relaxing Swedish-type massage and rehabilitative, deep-tissue massage—and both are sometimes used.
Art, dance, and music therapy. Watching and participating in creative pursuits can help you identify, express, and cope with addiction and underlying mental health issues.
Horse-assisted therapy. Also known as equine therapy, caring for—grooming, feeding—and riding a horse can restore and build empathy that can be lost during addiction.
Repetitive transcranial magnetic stimulation. Stimulating areas of the brain with a magnet-generated electric current can release feel-good neurotransmitters such as dopamine disrupted by addiction.
Behavioral therapies are the gold standard in addiction treatment because while addiction is a disease, it is also a habit. To stop abusing substances you have to unlearn and change behaviors.
But addiction is also a dissociation, a fracture of the mind-body-spirit connection. Holistic treatment in a drug or alcohol rehab in Houston, TX can help restore that connection.
Sources

Medical disclaimer:
Sunshine Behavioral Health strives to help people who are facing substance abuse, addiction, mental health disorders, or a combination of these conditions. It does this by providing compassionate care and evidence-based content that addresses health, treatment, and recovery.
Licensed medical professionals review material we publish on our site. The material is not a substitute for qualified medical diagnoses, treatment, or advice. It should not be used to replace the suggestions of your personal physician or other health care professionals.

A Message From Our CEO