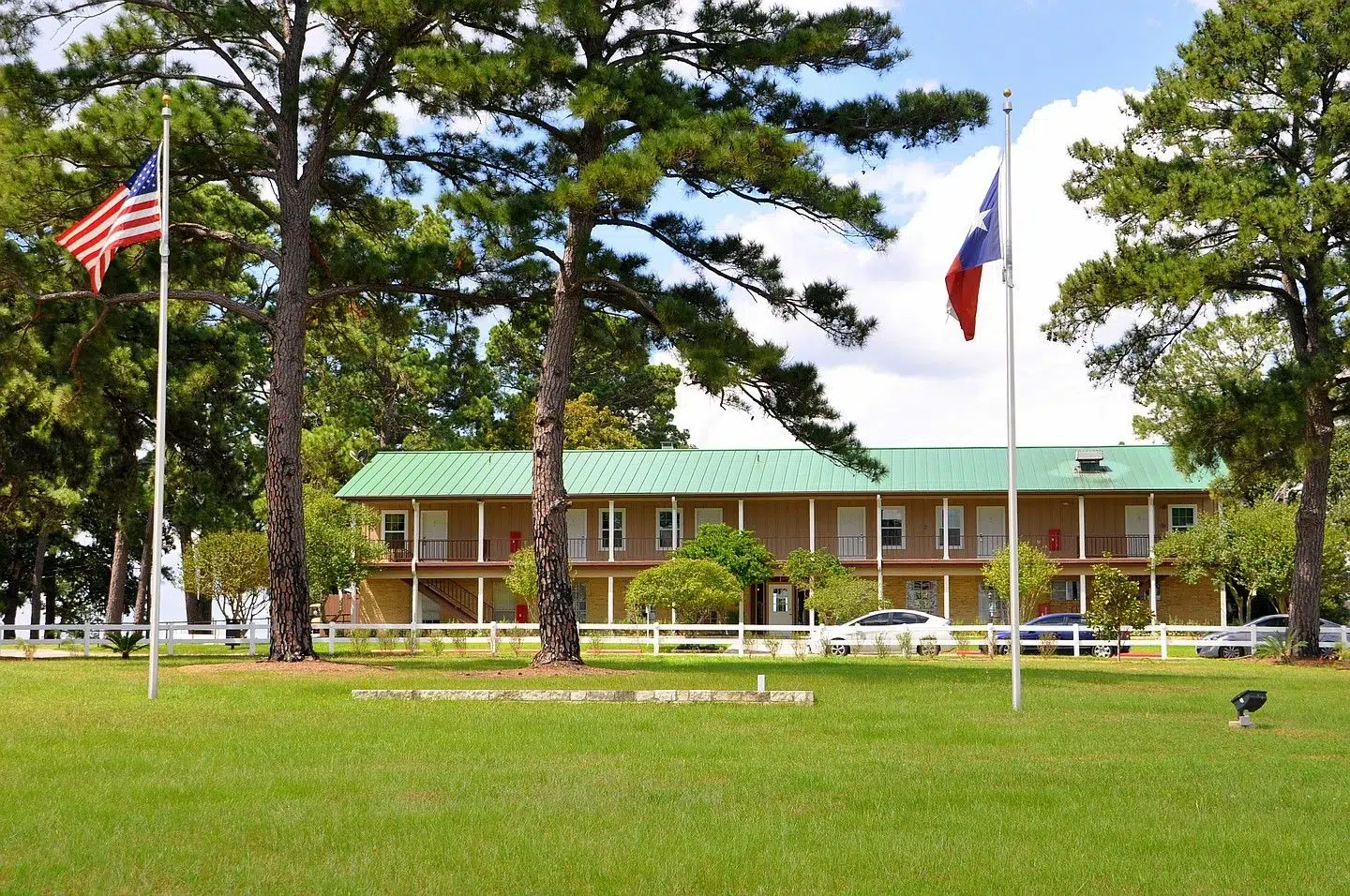 Willow Springs Recovery - Austin, Texas
GET HONEST & ACCURATE QUOTE
Alcohol Rehab in Pasadena, Texas
Top rated addiction treatment located on 38 acres of quiet and calming scenery.
Keep your phone and laptop
Safe 24/7 monitored detox
SMART options
Dual diagnosis programs
Long-term arrangements
Thorough aftercare planning
Located in Bastrop, Texas
Out of state options in CA, CO and IL
VERIFY INSURANCE
Check your coverage and get informed on admission process! Call us at:

555-555-5555*
*HIPPA Compliant and 100% confidential
MAXIMIZE YOUR PPO COVERAGE WITH OUR HELP
We will work with insurance to get you the best possible coverage and minimize expenses.
Pasadena, Texas, is one of the largest cities in the Houston metropolitan area. With over 150,000 residents, the city's population is continuously growing but still maintaining its laid-back suburban atmosphere. Pasadena, also known as the "strawberry capital of Texas," is recognized as Texas's "strawberry capital." One can access both Pasadena and Houston healthcare and recreational spots.
Are you thinking about alcohol rehab in Pasadena, TX? What are some things you need to know before starting treatment? This post highlights some important details as you decide on alcohol addiction rehab.
Addiction Statistics in Pasadena, TX
Pasadena, Texas, belongs to Harris County and other cities located in Southern Houston. The most commonly abused drugs within the city and county are alcohol, marijuana, and opioid prescription drugs. Like many cities within the state, the issue of opioid overdose, particularly fentanyl, is a pressing societal concern, although there are government operations to raise awareness and battle the problem.
On top of deadly drug abuse concerns, alcohol abuse is also a common issue in the city. There is a high percentage of residents (22.6%) who have engaged in binge drinking and other problematic use of alcohol. The most affected demographic is ages 30-44 within the county.
Private alcohol rehab centers and government resources are available for Pasadena, TX, residents and visitors who would like to address their substance use disorder concerns.
Alcohol Rehab in Pasadena, Texas
Addiction is a multi-faceted disease. Much like well-known chronic diseases like cancer, addiction comes in different forms, such as their severity and types. This is one of the main reasons why rehabilitation offerings are also varied, such as alcohol rehab for patients.
What is alcohol rehab?
Alcohol rehab is a type of addiction treatment that is focused on patients who are suffering from alcohol abuse. Alcoholism can be very pervasive and can affect a person's different areas of life. On top of this, alcohol withdrawal can be dangerous and challenging to manage without professional help. Many alcohol rehab protocols include a medical detox with a professional staff to safely manage the withdrawal period.
Alcohol rehab is meant to address such problems mentioned above. Through 12-Step, Non-12 Step, Holistic Treatment, CBT, Dual Diagnosis, and other programs, experts can dial in to the causes of one's alcohol addiction and help patients in long-term recovery.
What to Look for in Alcohol Rehab Centers in Pasadena, TX
Having a brief overview of what alcohol addiction treatment is, it is also essential to know the traits of a good rehab center. As you narrow down your choices of alcohol rehab in Pasadena, TX, below are things that indicate that you have found a quality treatment center:
Accreditations and licensures
Accreditations are good indicators that you have found a quality alcohol center. This is because third-party companies such as LegitScript and Joint Commission ensure that these accredited treatment facilities meet high standards of care with top-notch facilities. It can also be crucial to look into treatment centers with qualified professionals, ensuring that you will undergo the best practices of care during your alcohol rehab.
Availability of alcohol treatment programs
Another important trait to look into are the kinds of programs available during alcohol rehab. Since alcohol treatment can look very different from other forms of addiction treatment, it can be helpful to ask specifically about the programs your center offers for alcohol abuse.
At the very best, look for a center with a wide range of options for you to choose from, plus those who prioritize personalized care for their patients. Some well-known and effective alcohol treatment programs include:
12-Step Treatment
Non-12 Step Treatment
SMART Recovery
Dual Diagnosis
Holistic Treatment
Any or a combination of these options may be included in your alcohol rehab program. Finding a center where programs appeal to you the best or those with a wide range of effective options can be a great choice for a treatment facility.
Services during rehab
Aside from the program itself, it can also be an excellent thing to consider the services you would want during rehab. The goal of looking into additional services is to make your stay comfortable, safe, and pleasing. For example, what services would you want to have as you board into the facility for 30-90 days? You can look into meals and lodging, grocery services, laundry assistance, recreational offerings, fitness facilities, security, visitation policies, parking, Wi-Fi, and others.
Making a list and reaching out to top-notch rehab centers will help you land a great choice.
What to Expect in Pasadena, TX Alcohol Rehab
If you have reached out to Pasadena, Texas, alcohol centers, you may now have a couple of questions in your mind–what happens to me during rehab? How does the process take place? Below is a simple summary of how the inpatient rehab process takes place, from evaluation to aftercare.
Evaluation
The evaluation process is the first step of alcohol rehab. At this stage, you will meet with experts that will try to understand the underlying causes of your substance use disorder problem. Expect to undergo some tests, lab work, and other visitations as they complete a profile and a program suited for your needs.
Treatment
Alcohol treatment typically consists of two parts–medical detox and a customized program. The medical detox is usually the first part of alcohol rehab since one of the distinct features of alcohol withdrawal is potentially life-threatening symptoms. During medical detox, you may undergo some supervision, take medications, or have fluids as you recover from withdrawal effects. Once you are physically stable, you can proceed to the personalized program created for you from the evaluation process.
After medical detox, you will be undergoing the customized program provided by your team, plus other personal preferences you may have for your treatment. It can be a single program or a combination of services that is the right fit for your needs.
Aftercare
The aftercare program is the culmination of the strategies you have learned during alcohol rehab. Your team will talk about the measures you will take to prevent substance use disorder relapse plus provide you with a program to follow once you step out of the facility. It can include:
Diet and exercise plans
Stress management techniques
Relapse prevention strategies
Recommendations to be an outpatient
Referrals to local services
They may also recommend meeting with your loved ones to help with the aftercare plan's success.
Paying for Pasadena, Texas Alcohol Abuse Centers
If you are decided on addiction treatment, you may also be concerned about its costs and if you can afford it. Thankfully, most healthcare insurance companies cover the cost of mental health and behavioral treatment care, especially for those who have chosen comprehensive health plans. You may verify your insurance to know the extent of substance use disorder treatment coverage you have under your provider.
If you do not have healthcare insurance, don't worry! There are also several routes you can take to cover the cost of care:
Asking for sponsorships from your employer
Asking for help from family and friends
Crowdfunding
Scholarships and grants
It can also be beneficial to ask for flexible payment plans from your rehab center so you can manage the financial aspect of alcohol treatment. Many treatment centers have deferred or extended payment options to help patients pay for addiction rehab even without insurance.
Traveling to Pasadena, Texas, Alcohol Treatment Centers
Pasadena, Texas, is highly accessible to Houston and other large major cities in Southern Texas. The closest major airports are Wiliam P. Hobby International Airport (8 miles away) and George Bush Intercontinental Airport (32 miles away).
Should you choose to travel by land, bus and train options are also available to and from the city. Uber, Taxi, and other public transportation options are also accessible in the area, as Pasadena, TX, is considered a city within the metropolis of Southern Texas.
Ask your rehab center about travel accommodations or instructions for help getting to the facility more conveniently.
Pasadena, Texas, Addiction Treatment Resources
Sources

Medical disclaimer:
Sunshine Behavioral Health strives to help people who are facing substance abuse, addiction, mental health disorders, or a combination of these conditions. It does this by providing compassionate care and evidence-based content that addresses health, treatment, and recovery.
Licensed medical professionals review material we publish on our site. The material is not a substitute for qualified medical diagnoses, treatment, or advice. It should not be used to replace the suggestions of your personal physician or other health care professionals.

A Message From Our CEO