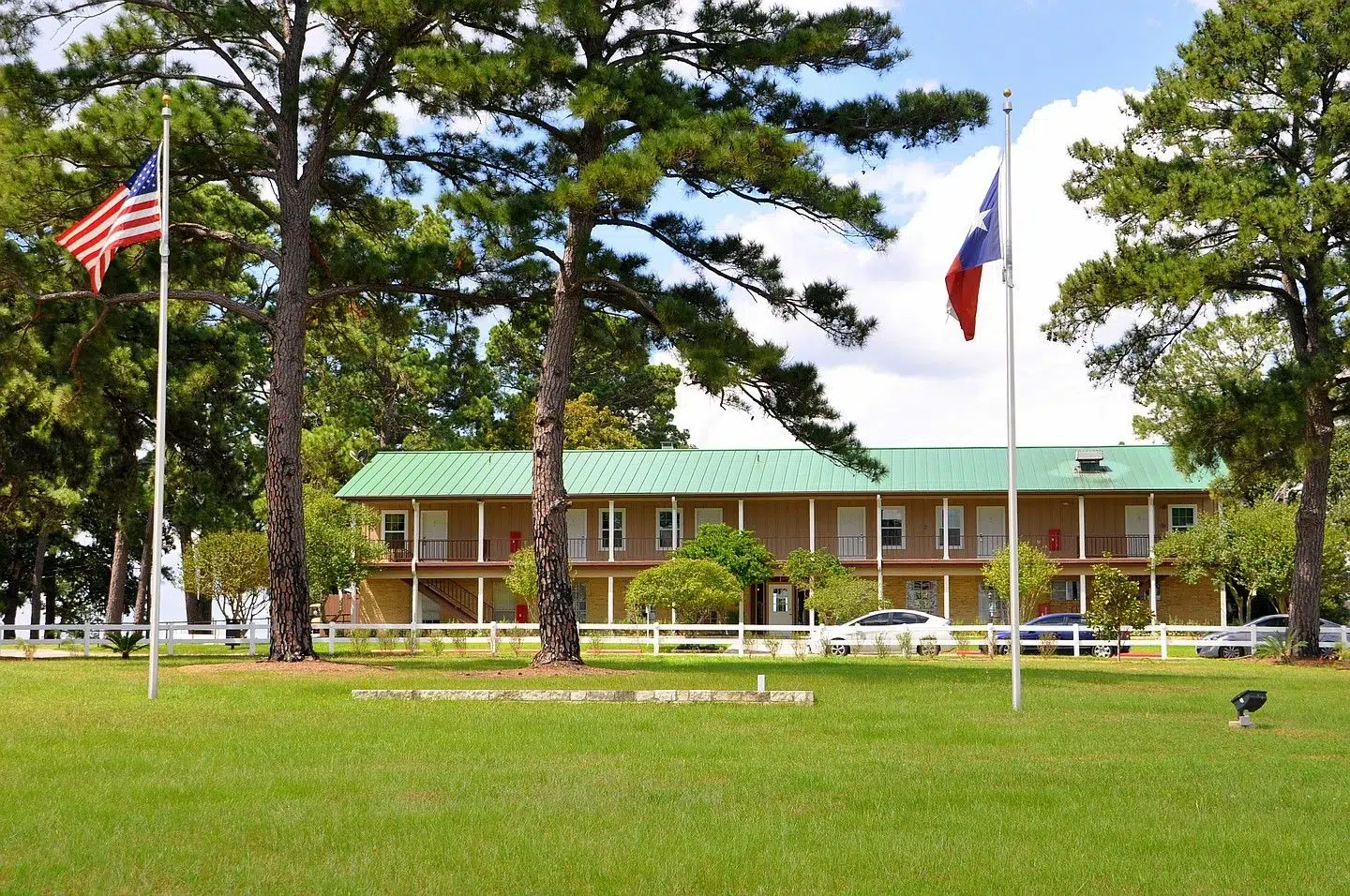 Willow Springs Recovery - Austin, Texas
GET HONEST & ACCURATE QUOTE
Drug Rehab in Wichita Falls, Texas
Top rated addiction treatment located on 38 acres of quiet and calming scenery.
Keep your phone and laptop
Safe 24/7 monitored detox
SMART options
Dual diagnosis programs
Long-term arrangements
Thorough aftercare planning
Located in Bastrop, Texas
Out of state options in CA, CO and IL
VERIFY INSURANCE
Check your coverage and get informed on admission process! Call us at:

555-555-5555*
*HIPPA Compliant and 100% confidential
MAXIMIZE YOUR PPO COVERAGE WITH OUR HELP
We will work with insurance to get you the best possible coverage and minimize expenses.
People looking for drug addiction treatment in Wichita Falls, TX are likely to have a lot of questions, ranging from what you can expect in rehab to how to decide on one.
Most rehab centers will take your (or your loved one's) substance use into consideration, along with your medical history (including mental health) as they put together a treatment plan for you. They'll look at your needs, whether you have co-occurring disorders that need to be addressed, or whether you have a pressing health condition that resulted from substance use disorder. They'll take care of those issues to keep you safe and help you get healthier right along with designing a treatment plan to address your substance use disorder.
Knowing what to expect as you seek or prepare for treatment can give you some peace of mind as you get ready to take a huge first step toward what could be a life-saving decision.
Drug Use in and Near Wichita Falls, TX
Wichita Falls is located in Wichita County, in the northern part of Texas. The area has seen a rise in drug use and abuse in recent years.
In 2019 alarm bells were being sounded over drug-linked deaths. Centers for Disease Control and Prevention and the Institutes for National Center for Health Statistics data found that from 1980 to 2014, drug-related deaths in the county multiplied by 1,829 percent. In 1980 Wichita County averaged less than one death per 100,000 but by 2014 it had climbed to 16 deaths per 100,000. In 2005 is when those numbers began to climb dramatically.
That mega percentage was the highest statewide, though all of Texas saw considerable spikes (averaging 729 percent).
The University of Texas at Austin's Addiction Research Institute analyzed statewide drug trends for 2021. They found that from 1999-to 2020, all kinds of drug deaths have gone up. Methadone was the sole exception. The sharpest drug death increases involved psychostimulants, cocaine, and synthetic narcotics (fentanyl).
Fentanyl use in particular has risen dramatically, particularly from 2019 to 2020.

Drug Addiction Treatment in Wichita Falls, TX
When you have an addiction to drugs, you'll continue to use them even if you want to stop.
Relapse (resuming use after quitting) isn't unusual. Addiction is difficult to overcome since it affects the brain, especially how you feel pleasure or how you can handle stress or control impulses. Cravings (linked to withdrawal, which can begin hours after use) can be extremely uncomfortable to endure. (That's where many people relapse.)
Evidence-based treatments offered by drug rehab facilities in Wichita Falls, TX, can help you overcome opioid, methamphetamine, or other addictions.
There are many ways to find inpatient drug rehabs in Wichita Falls, TX.
Your health insurance provider can answer questions about what services are covered, what the copays and deductibles would be, and which centers would be under your plan's network. Rehab centers can offer a lot of helpful information, too.
TexVet.org has resources and information for the Texas military and/or their family.
Texas Health and Human Services has its OSARs (outreach, screening, assessment, and referral) program to help people search for both behavioral/mental health services and substance use disorder treatment by region. They aim to provide information for people wanting help but who are unsure where to begin.
Knowing where to find help is important, but knowing what you might expect from addiction treatment is valuable, too.
Inpatient Drug Rehab in Wichita Falls, TX
When you sign into an addiction treatment center in Wichita Falls, TX, you'll find it's just one small step in a long journey, but each step is important to the process.
Here's what you can expect:
Assessment. You'll fill out paperwork and answer questions. Rehabs will quickly check your insurance to confirm that your plan will cover treatment (and sometimes people choose a payment plan or pay out of pocket). They'll get a full health history (both physical and mental) and screen you. This way they'll know what needs to be treated immediately and what will need to be addressed throughout your rehab stay. All that information will be used to design a treatment plan to meet your needs.
Detox. Here you'll get clean of drugs and/or alcohol. Sometimes medication is administered to make sure everything goes safely and keeps you as comfortable as possible. (Rehabs understand that withdrawal can be extremely unpleasant and that going cold turkey can sometimes be dangerous, so safety and minimizing discomfort are high priorities.)
Therapy. This includes a good amount of one-on-one treatment. The goal is to understand what led to your substance use disorder and to help you develop new, healthier ways to cope with stress and cravings.
Support Groups. Group sessions let you interact with others in similar situations. It can be helpful to know you're not alone in this struggle, and peers can offer advice and comfort.
Aftercare. As you near checkout time, the treatment center's staff will work with you to have a plan mapped out against relapse. It'll include things like plans to check back in with the rehab to discuss your progress. You also might be connected with support groups and counseling closer to home.
Drug rehabs in Wichita, TX, and nearby areas don't just focus on the therapeutic side, however. There are often activities planned. These are good ways to regain your strength (if, say, a center has a pool or fitness center) as well as to unwind (maybe a movie night in the lounge) or a Saturday outing. Rehab centers understand that recovering is a lot of hard work and that some well-earned downtime can both serve as a reviver and a reward. Plus it's a nice way to have fun doing drug-free activities.
Drug Detox
Detoxification is a vital stage of addiction treatment. It's also not very fun. Drug detox centers in Wichita Falls, TX, that offer medically supervised care can help the process be less painful for you. You'll usually be closely monitored in detox, to make sure you're safe and stable.
Common side effects that happen during detox include:
Nausea
Vomiting
Anxiety
Fatigue
Insomnia
In some situations (especially in opioid, alcohol, or benzodiazepine addiction) the withdrawal side effects can turn life-threatening, with seizures and more. That's one big reason why medically-supervised detox is vitally important. Medication can ease the worst of the discomfort, help with paranoia, and keep you medically stable.

Inpatient Drug Rehab
Detox is just one part of addiction treatment, but it is an important one. At inpatient drug rehab centers in Wichita Falls, TX, you essentially live onsite. Once you complete detox and feel strong enough to continue to treatment, you'll enter the residential stage.
A daily schedule is a major part of inpatient treatment. A healthy routine focused on healing can reinforce your recovery. After waking up and having breakfast you'll move on to a full day of rehab-linked activities, including:
Individual psychotherapies. You'll sit down with a counselor or a therapist to talk about your addiction to figure out what may have contributed to your substance use disorder. You'll analyze your behaviors, spot and manage triggers, and learn better ways to handle stress or anxiety.
Group therapies. Rehabs hold support group sessions. Sometimes people find it easier to open up to a group, or they find strength in peer support and camaraderie. Both 12-step and non-12-step options are common.
Holistic therapies. These include practices like yoga, meditation, and mindfulness exercises. The goal is to improve your overall well-being. It can be especially helpful in reducing stress and anxiety and in learning to stay in the moment rather than focusing on what-ifs.
Life skills courses. Rehab is more than stopping drug use and learning to stay drug-free. Sometimes life skills classes are taught. It can focus on managing day-to-day chores like laundry or sticking to a personal budget.
Aftercare. The staff of the drug rehab facility in Wichita Falls, TX, understands that life can be overwhelming and challenging outside of the facility. (After all, while in there you could focus on recovery relatively free of distractions.) That's where an aftercare strategy comes into play. It's a plan that includes things like regular check-ins to share progress and pitfalls. It also can include outpatient treatment and connections to support groups closer to home. The goal is to avoid relapse.
Substance use disorder treatment in Wichita Falls, TX has other benefits apart from being away from everyday triggers and distractions. On-site medical staff can also attend to needs should assistance be required. Evidence-based care can also help achieve more lasting recovery.
A lot of rehabs start with 30 days of treatment (and some people do opt for more right from the start). Sometimes rehabs speak with insurance companies to get extra treatment days, especially when both the patient and the rehab feel it would be beneficial. Research has also found that longer stays in rehab (90 days, at least) tend to have more of a positive impact.
When looking for drug rehab facilities in Wichita Falls, TX (or even considering going for care), it can seem overwhelming. Impossible, even. There are many treatment options at many locations near and far. It's also a major investment, not just emotionally and mentally, but also financially and time-wise.
Removing some of the unknowns of what to expect out of rehab, can make it less daunting and easier to move forward and focus on recovery.
Sources

Medical disclaimer:
Sunshine Behavioral Health strives to help people who are facing substance abuse, addiction, mental health disorders, or a combination of these conditions. It does this by providing compassionate care and evidence-based content that addresses health, treatment, and recovery.
Licensed medical professionals review material we publish on our site. The material is not a substitute for qualified medical diagnoses, treatment, or advice. It should not be used to replace the suggestions of your personal physician or other health care professionals.

A Message From Our CEO