From 1999 to 2015, the CDC reports that more than 500,000 people died from drug overdoses in the United States. Drug abuse is a serious problem that tends to permeate all spheres of life. It affects mental health, social welfare as well as economic stability. Statewide, California fares better than many other states across America. In 2018, it was ranked 42nd in drug use and addiction and 5th in drug health issues and rehab. However, in certain cities, the drug problem is more severe than is apparent from the overall picture painted by these statistics.
Alcohol and Drug Abuse
Hospitals and rehabilitation facilities in San Bernardino County, continue to receive overdose cases which have reduced significantly in recent years. In 2018, there were 320 drug overdose deaths per 100,000 down from 351 in 2017 and 376 in 2016. According to data compiled by the Office of Statewide Health and Planning, the number of Heroin-related ER visits has gone down from 131 in 2014 to 98 in 2016.
However, while the rate of drug-related deaths dipped, the number of alcohol-related deaths went up, according to data from San Bernardino Community Indicator Report, 2017. The report also shows:
The number of admissions to San Bernardino treatment centers for Alcohol and Other drugs increased by 35% in the last 5 years.
There was a 20% increase in the number of admissions to rehab facilities in San Bernardino between 2015 and 2016 for alcohol addiction.
The report also shows an increase in cases of deaths caused by chronic liver disease and liver cirrhosis. These diseases are associated with the abuse of opiates. Admissions to rehab centers San Bernardino for opiate addiction increased by 27% between 2015 and 2016.
Drug overdose related ER visits for young people between 21 and 46 years old has increased sharply in the last 2 years compared to other age groups.
Social Economic Issues
Substance use disorder and alcoholism have a serious social economic impact of any region. The reverse is also true, in that social economic issues can intensify the addiction problem. Given that drug and alcohol abuse cost the American taxpayer half a billion dollars annually and is responsible for deaths and health complications, these issues are of great importance to policymakers and the community.
Poverty and Struggling Economy: The County's vibrant economy began to take a downturn in the last decade. 8.2% of households receive public assistance even though the number of households in the county makes up 5% of the total households in California. Research suggests that there is a link between poverty and addiction. Which implies the level of poverty in the city is a contributing factor that has led to the increase in a number of admissions to addiction treatment centers in San Bernardino.
Mental Health: Substance use disorder has historically been closely linked to mental health. Mental distress compels addicts to gravitate towards abusing drugs and alcohol as a way of self-medicating. Young people between the ages of 18 and 24 made up 12% of the total number of people treated at alcohol and drug rehab centers in San Bernardino. People between 25 and 54 made up 42% of the total seeking mental health intervention.
Opiate Medication Addiction: Even though the number of drug overdose deaths has reduced in the last two years, experts and medical practitioners cannot explain the dip in statistics. In the last 10 years, the number of heroin-related deaths increased reaching its peak in 2016 according to statistics from the county's Community Prevention Initiatives. Opiate medication which is crucial for alleviating pain may be one of the factors that have caused the surge in heroin deaths. The high cost of opiate medication has compelled some opiate patients to heroin which is much cheaper due to its volume and availability in the streets.

Our closest facility is in California
27123 Calle Arroyo #2121, San Juan Capistrano, CA 92675
Talk to Our Intake Coordinators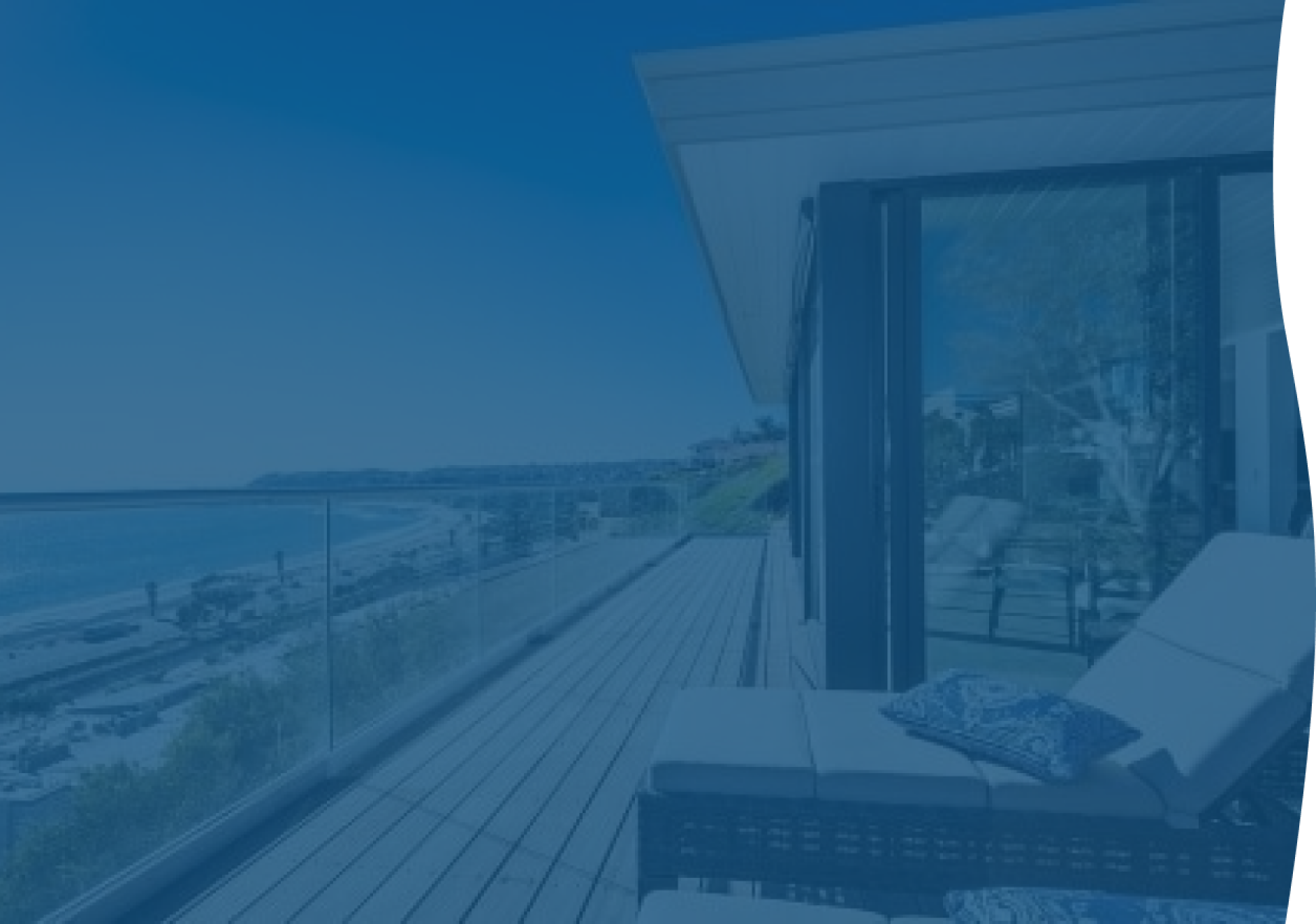 Our closest facility is in California
Substance Use Disorder Resources for College Students
College can be a challenging experience for students as this is probably the first time they are away from family and friends for an extended period of time. The new environment can cause distress and compel students to turn to alcohol or substance use disorder. Some colleges have seen it necessary to have a drug rehab San Bernardino program aimed specifically for students. It may include peer counseling, alongside other evidence-based strategies such as CBT (Cognitive Behavioral Therapy) as well as treatment protocols that include dual diagnosis.
If needed, students may have access to rehab in other cities, such as a Santa Ana, California, rehabilitation center.
C-DAP: College abuse and alcohol program is meant to help students regain focus in their education. It has professional counselors who can guide students towards recovery.
Pomona College: Offers non-judgmental counseling for students to motivate them to work towards recovery and direct them to relevant rehab resources.
Coyotes for Recovery: This is a substance use disorder program at California State University, San Bernardino Campus. The aim of the program is to develop an empowering environment to facilitate students well being. It supports several types of programs such as 12-step, non-12 step, SMART Recovery, amongst others.
Treatment in San Bernardino Rehabilitation Centers
There are different types of San Bernardino rehab facilities you can go to for addiction treatment. The type of rehab facilities in San Bernardino you attend will depend on your medical history, age, personal preferences amongst other factors. The rehab facilities can be categorized into inpatient and outpatient centers.
Outpatient Centers
Outpatient care is considered to be a more convenient way to access programs for drug rehab in San Bernardino. If you have to stay close to home and take care of family, business, or personal matters, an outpatient program may be the best option for you. The other advantage of outpatient San Bernardino rehab is that it is cheaper. Some of the options include:
AA San Bernardino: Alcoholics Anonymous organizes group meetings that allow recovering addicts to support each other. The organization has an extensive network and you can always find AA meetings in San Bernardino that are conveniently located near you. The sessions are funded by donations collected during San Bernardino AA meetings. Members can donate as much or as little as they can.
NA San Bernardino is a sister organization to Alcoholic anonymous where people with a substance use disorder problem come together to support each other. Just like AA, narcotics anonymous San Bernardino meetings do not require members to pay any fees.
Non 12 Step rehabs in San Bernardino: The non 12 step rehab in San Bernardino, is preferred by those who feel the 12 step approach leans towards religion or those who feel they will be better served by an alternative approach. Unlike AA and NA meetings in San Bernardino, it is supervised by a trained medical specialist and can be either an outpatient or inpatient program.
Inpatient Centers
While outpatient programs can be convenient for some, inpatient drug and alcohol treatment centers in San Bernardino offer a stronger protection against outside influences. If your desired type of treatment is not available in San Bernardino, consider seeking out the details of a rehab in Rancho Cucamonga, CA. Because of the monitoring offered by specialists at the rehabilitation center, it is a more effective option for those seeking detox in San Bernardino to deal with drug or alcohol withdrawal.
Luxury Rehab in San Bernardino: A luxury rehab offers comfort and amenities needed by the patient during their stay for inpatient care at a San Bernardino drug rehab facility. The extra amenities and comfort reduces the distress the patient feels during rehabilitation and makes it easier for them to go through the recovery process.
Dual Diagnosis Rehab In San Bernardino: is part of the program in many professionally run outpatient and inpatient San Bernardino rehab centers. Dual diagnosis addresses the alcohol and substance use disorder problem as well as the underlying mental health problem to reduce chances of a relapse.
SMART Recovery
SMART Recovery is a non-profit program that organizes online and offline meetings for addicts who are working towards their recovery. It equips members with skills and tools they need as they work towards getting better at a detox center in San Bernardino. You can check the organization's website for SMART Recovery Meetings in San Bernardino.
Paying for San Bernardino Drug Rehab
Even though checking into a program that offers substance use disorder treatment in San Bernardino can be expensive there are many options available:
Free Programs:
Support Groups: May include AA and NA meetings as well as charity organizations offering a program for drug rehab in San Bernardino.
County Run Programs: The county has programs that are funded by the city or the state. The drug rehab San Bernardino co is meant for low-income groups.
Online Meetings and Resources: SMART Recovery has an option for online meetings and support groups.
Insurance:
Every substance use disorder treatment center will charge different prices for different programs. Whether it is a 30, 60, or 90-day program treatment centers will work with you to get you enrolled with a center. For patients that qualify through their insurance, the average out-of-pocket costs include copays. There are a few insurance policies that cover 100% percent of the treatment as well. If you are worried about how you will pay for treatment and detox in, don't be discouraged.
Insurance through your employer– A quick and easy insurance verification process will quickly determine if you are eligible for drug rehab.  Once your center has qualified you for the treatment, you will be able to begin your recovery.  There is no obligation to verify your insurance and at no cost to you.  You can begin your insurance verification process here.
Private or Personal Payment- When paying out of pocket for substance use disorder treatment can be quite expensive.  While 49% of Americans are insured through their employer, some treatments are not covered by insurance.  Most treatment facilities in California will work with patients to set up payment plans so that there is no delay in receiving help.  There are a few government programs available for some treatments so be sure to ask your treatment center what all your options are.
Paying for rehab may be different in other centers, such as a Sacramento, CA, rehab center, so be sure to compare your options.
Unfortunately, too many people avoid getting the help they need when battling addiction because they are not aware of the resources available to them. Don't let your financial situation delay your healing. Regardless of your current situation, there are many different programs that will work with you to get you the help you need. Reach out to a professional Rehab Center in California today and take your first step toward recovery.
Medical disclaimer:
Sunshine Behavioral Health strives to help people who are facing substance abuse, addiction, mental health disorders, or a combination of these conditions. It does this by providing compassionate care and evidence-based content that addresses health, treatment, and recovery.
Licensed medical professionals review material we publish on our site. The material is not a substitute for qualified medical diagnoses, treatment, or advice. It should not be used to replace the suggestions of your personal physician or other health care professionals.

A Message From Our CEO