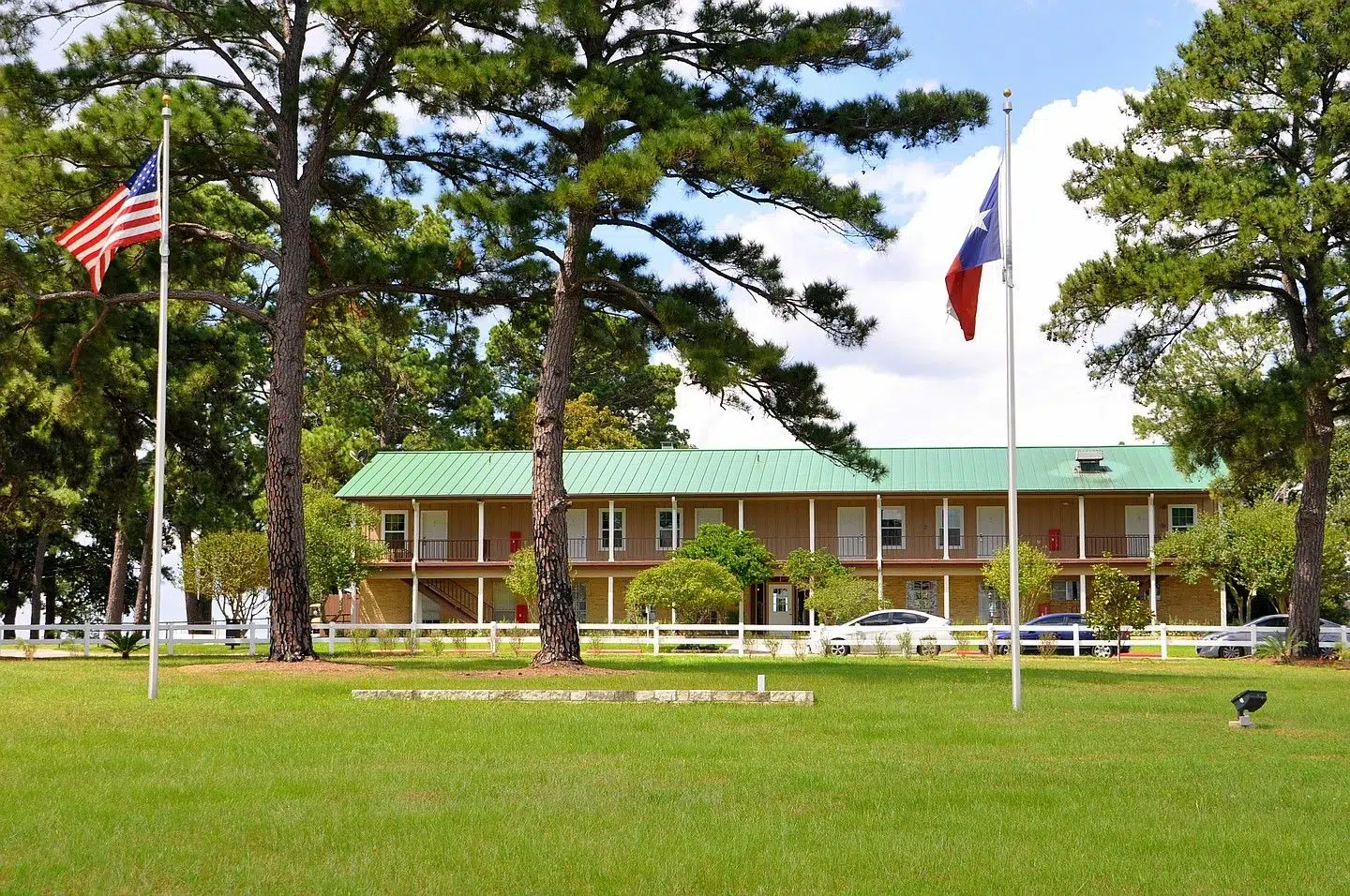 Willow Springs Recovery - Austin, Texas
GET HONEST & ACCURATE QUOTE
Holistic Rehab in Killeen, Texas
Top rated addiction treatment located on 38 acres of quiet and calming scenery.
Keep your phone and laptop
Safe 24/7 monitored detox
SMART options
Dual diagnosis programs
Long-term arrangements
Thorough aftercare planning
Located in Bastrop, Texas
Out of state options in CA, CO and IL
VERIFY INSURANCE
Check your coverage and get informed on admission process! Call us at:

555-555-5555*
*HIPPA Compliant and 100% confidential
MAXIMIZE YOUR PPO COVERAGE WITH OUR HELP
We will work with insurance to get you the best possible coverage and minimize expenses.
Are you thinking about holistic rehab in Killeen, TX? Know what to expect and how to start your addiction treatment.
Killeen, Texas, is one of the biggest cities in Bell County in the state. With over 145,000 residents, it is part of the Central Texas metropolitan area, home to the Fort Hood US Army base and several historical spots such as the 1st Calvary Museum.
Are you considering holistic rehab in Killeen, TX? What is there to expect, and how can you get ready for addiction treatment? Below is a detailed post on beginning your holistic substance use disorder treatment journey.
Addiction Statistics in Killeen, Texas
Similar to the bigger cities in Central Texas, Killeen faces the same social predicaments tied with substance use disorder. These include mental health problems, drug-related crimes, overdoses, and deaths due to addiction. The most commonly abused substances in Bell County are alcohol, marijuana, and opioids. However, compared to other cities in the state, Killeen has unique problems with high rates of meth and crack abuse.
There are government programs and private entities dedicated in Killeen, TX, to battle substance use disorder problems. In addition, awareness campaigns, support groups, and substance use disorder centers work hand in hand to address the addiction problems of affected people in Killeen.
Holistic Rehab in Killeen, TX
The first part of deciding to start addiction treatment is understanding the different kinds of rehab programs available. One of the most well-known interventions is holistic programs, which are different from 12-Step or other psychotherapy treatments.
What is holistic rehab?
Holistic rehab focuses on ancient or Eastern wellness and medicinal methods to boost one's mental, physical, and emotional health. Rehab centers in Killeen, TX, can offer various kinds of holistic treatments, such as:
Massage therapy
Aromatherapy
Yoga
Meditation
Acupuncture
Acupressure
Reiki
The underlying principle of holistic treatment for addiction is to consider the person's whole being. For example, one can better cope with addiction triggers by relieving one's mental health stresses, physical tension, or other emotional issues.
What to Look for in Holistic Rehabs at Killeen, Texas
What makes for a high-quality holistic rehab center? There are certain traits you can look for or include in your checklist when inquiring about treatment facilities:
Accreditation and licensures
Accreditations are given by 3rd party companies that inspect the quality of facilities and programs in healthcare centers. LegitScript and Joint Commission are some of the well-known crediting companies for treatment facilities. It can also be helpful to ask about the licensures of the therapists, specialists, doctors, and other working professionals in the facility. This assures you that a qualified team will treat you.
Holistic programs available
Another essential trait to look for when finding holistic rehabs is the types of programs available. For example, it would help if you found a rehab center that has a wide variety of holistic treatments you are interested in.
It can also be crucial to ask about holistic program facilities such as massage rooms, meditation centers, equipment, and qualified therapists for such treatments. If you have a specific desire to undergo holistic treatment rather than other types of 12-Step or Non-12 Step programs, having the right people, programs, and facilities for the interventions is necessary.
Additional services included in treatment
When having an inpatient rehab or a long-term outpatient treatment, you would also want to ask about the services included in your program. These services can significantly improve your experience, making your stay comfortable and convenient.
Ask about additional services such as:
Meal and lodging options
Recreational facilities
Laundry facilities
Grocery assistance
Parking
Wi-Fi access
24/7 availability of medical care
Support groups and counseling
Travel assistance
Visitation hours
Think about the added services that can be useful during your stay to narrow down your choices of a good rehab center catering to your needs.
What to Expect During Holistic Rehab in Killeen, TX
Many addiction centers have three stages of care, starting from evaluation, then proceeding to the treatment process, and ending with aftercare. Here is what you can expect in each:
Evaluation
The evaluation stage is where doctors, specialists, and the rest of your rehab team will gather information about your substance use disorder problem to create a personalized program that will be the most effective for your needs. Expect to undergo some tests, labs, or answer some questionnaires for experts to have a complete picture of your condition.
Treatment
The treatment process during holistic rehab usually consists of two parts–the medical detox and the customized program.
Medical detox is an intensive 3-10 day program where the goal is to wean off the patient from the addictive substance. This usually involves taking medications, IVs, fluids, and having bed rest until the individual becomes physically stable.
The detox follows the treatment program, and this is the part where customized holistic methods are done. Patients can undergo different holistic treatments such as massages, acupuncture, yoga, meditation, etc.
Aftercare
High-quality rehab centers will also put in an aftercare plan to ensure that you will be successful in long-term recovery. Towards the end of the rehab program, your team will discuss some recommendations to make once you are out of the treatment facility. These includes:
Diet and fitness plans
Stress management plans
Relapse prevention guides
Recommendations for local care or outpatient programs
Financing Your Holistic Rehab in Killeen, TX
Finances are also a considerable part of any healthcare treatment, including substance use disorder rehab. Thankfully, laws are passed in which most substance use disorder and mental health treatments are covered by comprehensive healthcare insurance. You can verify if your insurance can cover the cost of rehab in holistic centers in Killeen, TX. In addition, they will discuss the coverage you have plus other payment options you can use.
If healthcare insurance is not available for you, there are other alternatives such as:
Asking for financial help from family and friends
Asking an employer to sponsor your treatment
Using a personal or medical loan
Internet funding
Scholarships and grants
Pooling in any fundraising methods and resources you have to cover the cost of treatment is a creative way to invest in your health and life outcomes. Also, it would be helpful to ask about various payment accommodations that your rehab center can work with you.
Traveling to Killeen, TX Holistic Rehab Centers
Killeen, TX, has its local Killeen-Fort Hood Regional Airport. It is about 15-18 minutes away from the downtown center, and you may have connecting flights to and from other international airports such as Dallas-Fortworth or Austin airport.
If traveling by land, below are the different routes and times from other major Texas cities:
Dallas to Killeen: 2 hours, 30 minutes through I-35 E and I-35 S
Austin to Killeen: 1 hour, 15 minutes through TX-130 N and TX-195 W
Waco to Killeen: 1 hour through I-35 S and I-14
Bus and train options are also available going across major Central Texas cities. Ask your holistic center about travel accommodations they may have.
Killeen, Texas, Addiction Treatment Resources
Sources

Medical disclaimer:
Sunshine Behavioral Health strives to help people who are facing substance abuse, addiction, mental health disorders, or a combination of these conditions. It does this by providing compassionate care and evidence-based content that addresses health, treatment, and recovery.
Licensed medical professionals review material we publish on our site. The material is not a substitute for qualified medical diagnoses, treatment, or advice. It should not be used to replace the suggestions of your personal physician or other health care professionals.

A Message From Our CEO