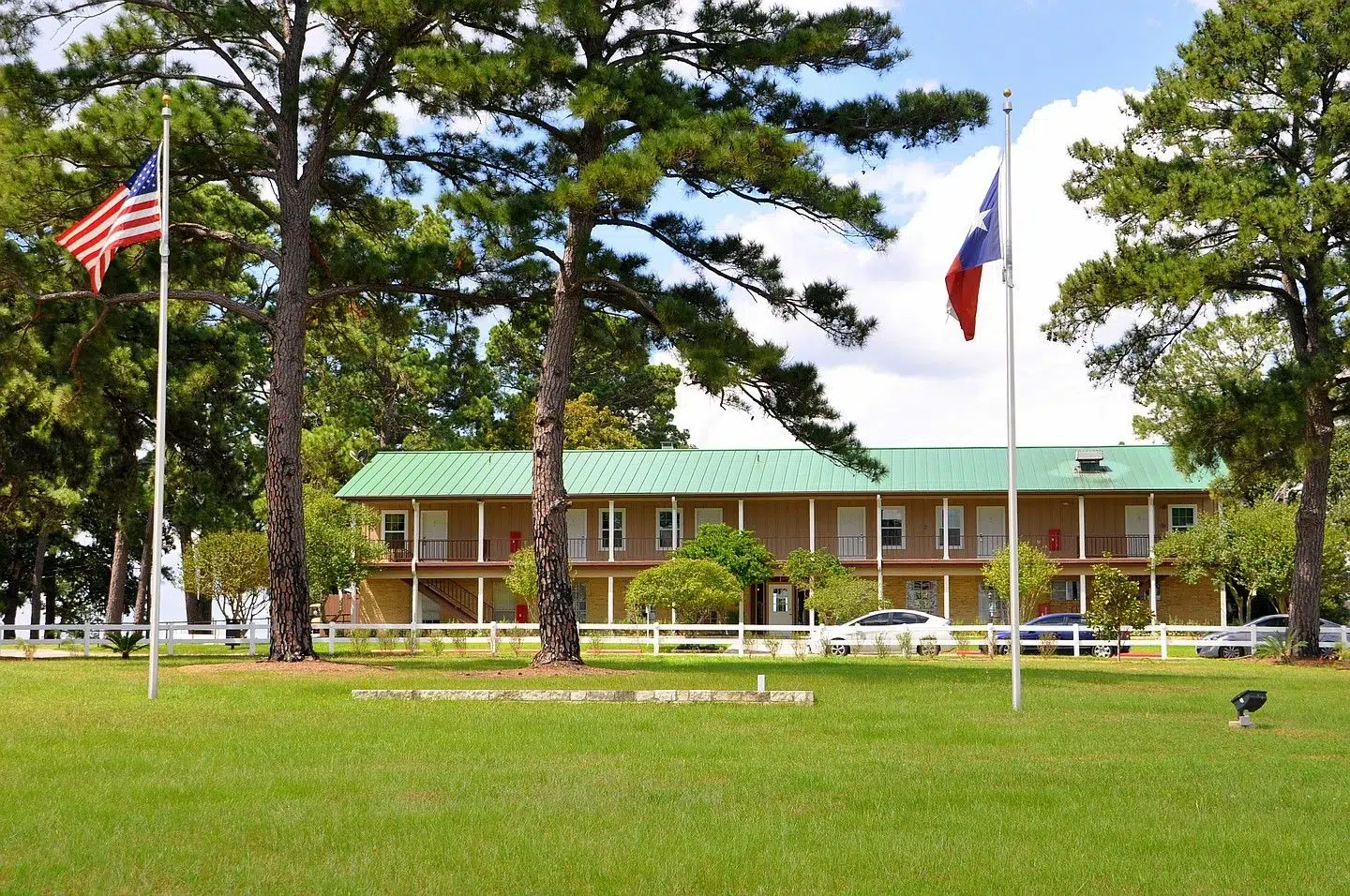 Willow Springs Recovery - Austin, Texas
GET HONEST & ACCURATE QUOTE
Dual Diagnosis Treatment in Dallas, Texas
Top rated addiction treatment located on 38 acres of quiet and calming scenery.
Keep your phone and laptop
Safe 24/7 monitored detox
SMART options
Dual diagnosis programs
Long-term arrangements
Thorough aftercare planning
Located in Bastrop, Texas
Out of state options in CA, CO and IL
VERIFY INSURANCE
Check your coverage and get informed on admission process! Call us at:

555-555-5555*
*HIPPA Compliant and 100% confidential
MAXIMIZE YOUR PPO COVERAGE WITH OUR HELP
We will work with insurance to get you the best possible coverage and minimize expenses.
Drunk driving is an outlier. Based on 2019 data from the National Highway and Traffic Safety Administration (NHTSA), Texas had the highest number and the fifth-highest rate of alcohol-impaired driving fatalities of any U.S. state.
Drug abuse numbers in Texas are much lower. One ranking of 2021's Highest Drug Use By State found that Texas had the third-lowest rate overall, plus:
The fourth lowest rate of adult drug users.
The third lowest rate of overdose deaths.
The second-lowest rate of adults with unmet drug-treatment needs, but also the second-lowest rate of substance use disorder treatment facilities per 100,000 drug users.
The rates in Dallas tend to be worse than in other Texas cities and counties.
Substance use disorder in Dallas, TX
Dallas is the third most populous city in Texas (1,304,379) and makes up more than 50% of the population in Dallas County—with 2,6547,014, the state's third-most populous county.
From 2017 to 2019, Dallas County had the fifth-highest rate of drug poisoning deaths in Texas at 13, almost 25% higher than the state rate of 10.6, but more than a third lower than the national rate of 21.
In 2019, the top five drug threats in Dallas, according to the U.S. Drug Enforcement Agency's Dallas Field Division, were:
Methamphetamine
Heroin
Prescription drugs
Cocaine
Marijuana
Methamphetamine and cocaine were among the 220 pounds of drugs seized in a January 2022 North Dallas drug bust, along with counterfeit prescription pills containing fentanyl.
Although not listed among the 2019 drug threats, fentanyl—a synthetic opioid as much as 50 times more potent than heroin—was a factor in 53% of all drug overdose deaths in 2020. Of pills impounded in Dallas drug busts in the year ending September 2021, 40% contained enough fentanyl to kill.
Mental Illnesses in Dallas, Texas
Substance use disorder isn't the only disorder on the rise, however.
Nationally, the Kaiser Family Foundation reported a tripling (10% to 30%) of mental illness rates (anxiety or depressive disorder) from 2019 to 2020.
According to data from Mental Health America's 2020 report, 5.28% of adult Texans had a serious mental illness (SMI), the second-highest rate in the US.
In 2021, the rate varied from a low of 29% to a high of 41.5%. In Texas, the variance averaged slightly higher at 29.5% to 43.4%, ranging from the 13th lowest to the third-highest by state.
And according to a December 2021 report by CertaPet, a supplier of psychiatric service and emotional support animals, Dallas has the worst mental health of any city in America.
In 2021, 16% of Texas adults reported a mental health condition and 13% of Texas adolescents reported depression, 9% severe.
Mental health disorders include:
What is dual diagnosis in Dallas, Texas?
Many Americans with a substance use disorder also have a mental illness and vice versa. Such comorbidities are known as co-occurring disorders or dual diagnosis.
According to data from the Substance Use Disorder and Mental Health Services Administration (SAMHSA), in 2019:
19.3 million American adults had a SUD
51.5 million American adults had any mental illness (AMI)
That means roughly half of people with a SUD also have a mental illness, while one in five people with a mental illness has a SUD.
Substance use disorders are usually considered to be chronic brain illnesses, in that they disrupt and change the brain's chemistry, but they are also mental disorders.
There are at least three possible reasons that SUD and mental illness so often co-occur:
SUDs cause mental illnesses. Use of some drugs and alcohol can lead to mental illnesses, though it might be truer to stay they can trigger mental illness in people with a genetic predisposition.
Mental illnesses cause SUDs. People with a mental illness may be aware that something is wrong and attempt to treat their symptoms with alcohol or drugs. Over time, this may lead to dependency and addiction.
SUDs and mental illnesses have a common cause. Just as mental illnesses have a genetic component, so do SUDs. The same genetic markers can cause both disorders. There may also be common environmental causes (toxic chemicals, emotional or physical trauma).
Dual diagnosis treatment in Dallas, Texas
Since both mental illness and SUDs are connected, when an individual has a dual diagnosis, both disorders should be treated but aren't always.
Healthcare treatment sometimes lags because some professionals hang on to what they were taught early on. Thirty years ago many substance use disorder treatment providers would not accept clients with any mental health disorder, such as bulimia.
Dual diagnosis treatment can be:
Separate. A substance use disorder professional treats the substance use disorder or a mental health professional treats the mental illness. Only the worst or dominant problem is treated; the other might not even be diagnosed.
Sequential. The disorder that is considered to be the worst or the original is treated first. When that disorder is under control, treatment for the co-occurring disorder begins.
Simultaneous. Both disorders are treated at the same time, either by separate mental health and substance use disorder treatment teams or one team with expertise in treating both disorders.
Because both disorders can have similar symptoms, and people with both disorders may not be aware of it, the best substance use disorder treatment centers in Dallas, Texas will screen for co-occurring mental health disorders upon intake.
Treatment for dual diagnosis is similar to substance use disorders but is personalized for each client. Typically, both include:
Intake. The initial interview where the substance use disorder and any co-occurring mental health issues are evaluated and treatment is planned.
Detox. If needed, the client completes withdrawal, either tapered or cold turkey, with medical monitoring. This may take place at a separate facility.
Outpatient or inpatient care. The client either visits the rehab center for therapy and education or lives there for the duration.
Aftercare. A plan to prevent relapse after treatment ends.
Types of dual diagnosis treatment in Dallas, Texas
Just as SUD, and mental illness can have multiple causes, dual diagnosis treatment in Dallas, Texas often requires different combinations of treatments, including:
Behavioral therapies
Talk therapy or psychotherapy designed to understand and cope with mental health disorders including SUDs. Variations include:
Complementary therapies
Sources

Medical disclaimer:
Sunshine Behavioral Health strives to help people who are facing substance abuse, addiction, mental health disorders, or a combination of these conditions. It does this by providing compassionate care and evidence-based content that addresses health, treatment, and recovery.
Licensed medical professionals review material we publish on our site. The material is not a substitute for qualified medical diagnoses, treatment, or advice. It should not be used to replace the suggestions of your personal physician or other health care professionals.

A Message From Our CEO