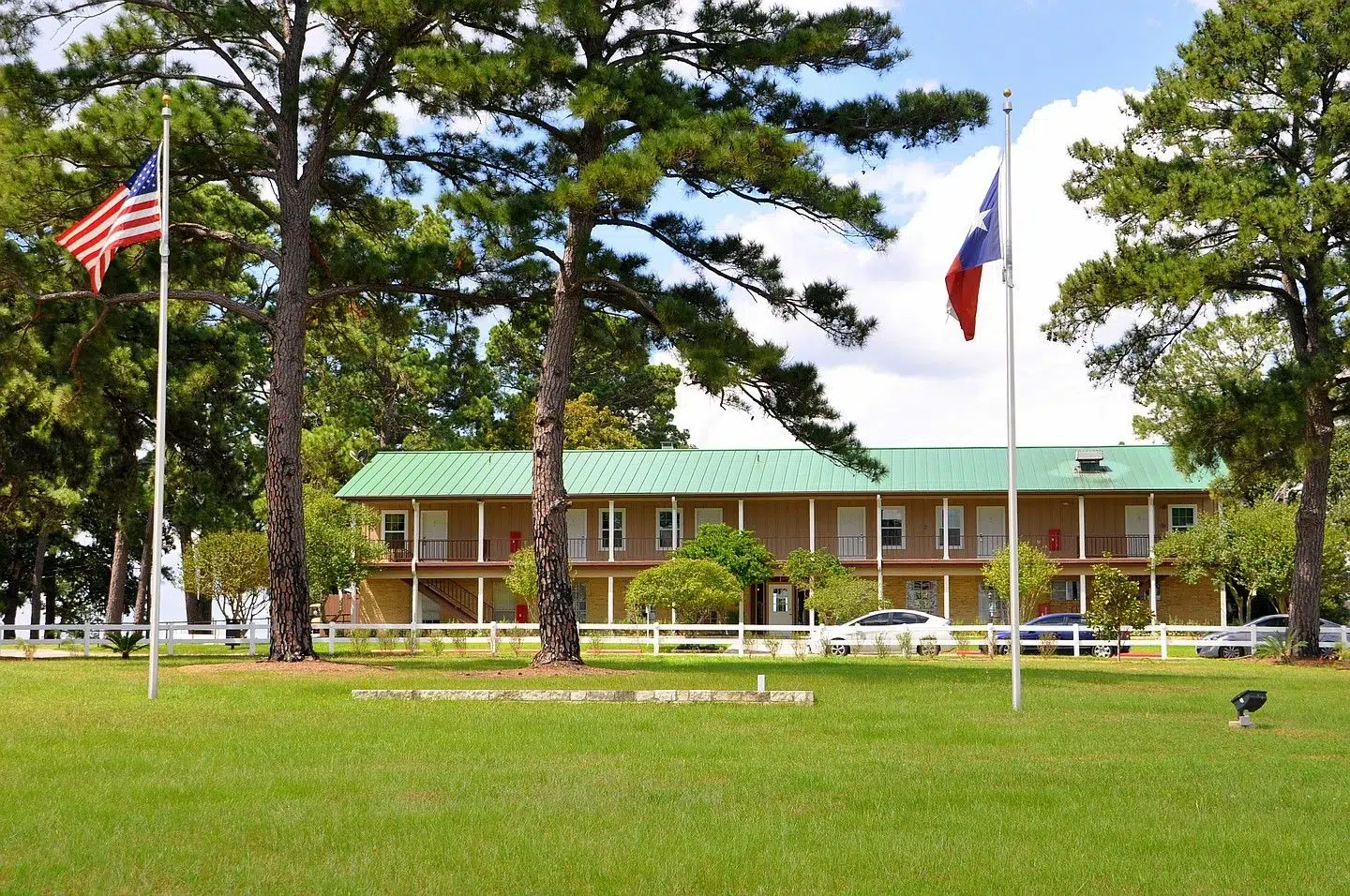 Willow Springs Recovery - Austin, Texas
GET HONEST & ACCURATE QUOTE
Non 12 Step Rehab Dallas, Texas
Top rated addiction treatment located on 38 acres of quiet and calming scenery.
Keep your phone and laptop
Safe 24/7 monitored detox
SMART options
Dual diagnosis programs
Long-term arrangements
Thorough aftercare planning
Located in Bastrop, Texas
Out of state options in CA, CO and IL
VERIFY INSURANCE
Check your coverage and get informed on admission process! Call us at:

555-555-5555*
*HIPPA Compliant and 100% confidential
MAXIMIZE YOUR PPO COVERAGE WITH OUR HELP
We will work with insurance to get you the best possible coverage and minimize expenses.
Twelve-step rehab is a rehab that follows or uses the Twelve Steps as first enumerated by Alcoholics Anonymous. These are a series of acknowledgments about one's previous use of addictive substances and actions to prevent their recurrence.
While anyone alone can work the 12 steps, many are also practiced at 12-step peer fellowship group meetings. Membership in and participation at 12 step meetings is recommended for life because addiction has no permanent cure, at least as addiction specialists understand it now.
Substance use disorder treatment programs tend to lean heavily on the 12-step strategy of Alcoholics Anonymous, Narcotics Anonymous, and many similar such groups, and not without reason:
They are free
They are everywhere, including online
They are often the first stop on the way to recovery.
Most rehabs include 12 step facilitation—encouraging clients to join a 12-step group and attend meetings—as part of their aftercare preparation.
But while anecdotal evidence suggests that AA and NA are highly effective, scientific evidence is harder to come by because of the decentralized nature and anonymity of the groups.
Why There is a Need for Non-12-Step Rehab
Even if 12-step rehab is that effective, no one treatment program alone works for every client.
Some reasons that a 12-step program might be a bad fit for some people:
The 12 steps aren't a rehab treatment but only an adjunct to treatment. They will not treat the causes of substance use disorders though they may help reinforce adherence to sobriety. Without other therapy, the 12-step model may not be enough.
The wording of the 12 steps is partly religious. Although the wording can vary between groups, as originally written, God is mentioned explicitly four times and implicitly twice more. For those who are not religious, who have had bad experiences with religion, or just prefer to keep religion and their addiction struggles separate, this could be a problem.
The 12 steps require you to admit you are helpless against addiction. That seems to minimize the responsibility of each individual to stay sober.
Twelve-step programs encourage regular attendance at and participation in meetings—a meeting a day for the first 90 days—at which they listen to other members' problems, solutions, or experiences with addictions. Some people might not be willing to stick with such a program.
What is Non-12-step rehab?
By definition, any rehab that doesn't operate under the principles of or doesn't include the 12 steps is a non-12-step rehab.
What to Expect in Non-12-Step Rehab
There are two main levels of care: inpatient and outpatient:
Inpatient: The client lives at the rehab center 24/7 during treatment and rarely if ever leaves its grounds. Meals, a room, and recreation are provided on-site.
Outpatient: The client still visits the rehab center or office for therapy and other treatments but then goes home. Outpatient treatment may only take a few hours a week, allowing the client to work or go to school, or take as much time as a full-time job. Levels include standard outpatient program, intensive outpatient program (IOP), and partial hospitalization program (PHP).
With or without the 12 steps, a drug or alcohol rehab in Dallas, TX should offer:
Intake: An in-depth interview upon admission to determine the type and extent of the client's SUD. This includes an evaluation of whether there is a co-occurring mental health disorder or dual diagnosis that also needs to be treated.
Detoxification: Medically monitored withdrawal—on-site or in a nearby facility—either cold-turkey or by tapering.
Behavioral therapies: Psychotherapy or talk therapy, individual and group, to uncover the reasons for the SUD and to instill new behaviors or coping strategies.
Drug education: Instruction on how addiction works and how to prevent relapse.
Complementary or alternative medicine (CAM): Also known as holistic or traditional therapies, these include mindfulness meditation, yoga, and equine therapy.
Medication-assisted treatment (MAT): Drugs to prevent withdrawal pain, to treat its symptoms, or to discourage substance use.
Aftercare: A strategy to avoid relapse after the client leaves the rehab center.
In usage, however, non-12-step rehab refers to science-based or secular rehab alternatives to the 12 steps.
Non-12-step support groups
Non-12-step groups and programs don't usually invoke religion. They aren't necessarily hostile to faith but emphasized scientifically proven processes and self-reliance, self-responsibility.
In a 2018 study, non-12-step treatment plans were found to be as effective as 12-step ones when alcohol recovery goals were taken into account. Some non-12-step group members only wanted to manage alcohol consumption, not eliminate it.
There are many non-12-step support groups, but the main ones are:
Remember, the 12 steps alone are not rehab. Other than that, the care can be the same.
Substance Use Disorder in Dallas, TX
Overall, Texas has some of the lowest rates of substance use disorder problems in the U.S., but in a few areas, it's among the worst.
According to WalletHub, in 2021, Texas had the lowest rates of:
Adult drug users
Adults who need drug treatment but haven't gotten it
Drug overdose deaths
The problems in and around Dallas, TX are worse, however.
Dallas is the third-largest city by population (1.35 million) in Texas (the second-largest state) and the largest city in Dallas County.
In January 2022, the North Texas Organized Crime Drug Enforcement Task Force (OCDETF) intercepted 220 pounds of cocaine, methamphetamine, and fentanyl-laced counterfeit pills in the North Dallas neighborhood of Hamilton Park.
(In September 2021, DEA Dallas said fentanyl in lethal doses was found in two out of five pills impounded during drug busts.)
Compared to Texas as a whole, Dallas County's drug poisoning death rate was almost 25% higher (13 per 100,000 vs. 10.6) and the state's fifth-highest rate. It compares favorably, however, to the U.S. rate of 21.
With the widespread availability of the opioid overdose reversal drug naloxone (Narcan), you'd think overdose deaths would be going down but they seem to be on the rise.
Fentanyl
One reason is fentanyl. Many illicit drugs are now adulterated with the powerful synthetic opioid—up to 50 times more potent than heroin—because it is less expensive and easier to smuggle.
A single dose of naloxone may not be enough to fully reverse a fentanyl overdose. If an individual overdoses while alone, they may not have time to use naloxone.
Another reason is that the use of non-opioid drugs—such as cocaine and methamphetamine—is also on the rise in Dallas. Only 48% of Texas drug overdose deaths involved opioids (compared to 71% in the U.S.) or 5.1 out of 100,000 (15.5 in the U.S.).
These non-opioids have no equivalent overdose reversal treatment or medication-assisted treatments (MAT), such as methadone and buprenorphine (Suboxone).
Alcohol
In Texas, the alcohol abuse stats are worse. And Dallas is among the worst in the state.
In 2019, Texas had the highest number (1,332) and the fifth-highest rate (37%) of alcohol-impaired driving fatalities. That's 13% of the drunk driving deaths in the U.S., although Texas has only 9% of the population.
(Dallas County's rate was a little lower at 30.6%, the third-worst in the state.)
More than half of alcohol-related deaths in Texas had nothing to do with drunk driving. Most (52.3%) were due to binge drinking and long-term alcohol use disorders.
Sources

Medical disclaimer:
Sunshine Behavioral Health strives to help people who are facing substance abuse, addiction, mental health disorders, or a combination of these conditions. It does this by providing compassionate care and evidence-based content that addresses health, treatment, and recovery.
Licensed medical professionals review material we publish on our site. The material is not a substitute for qualified medical diagnoses, treatment, or advice. It should not be used to replace the suggestions of your personal physician or other health care professionals.

A Message From Our CEO