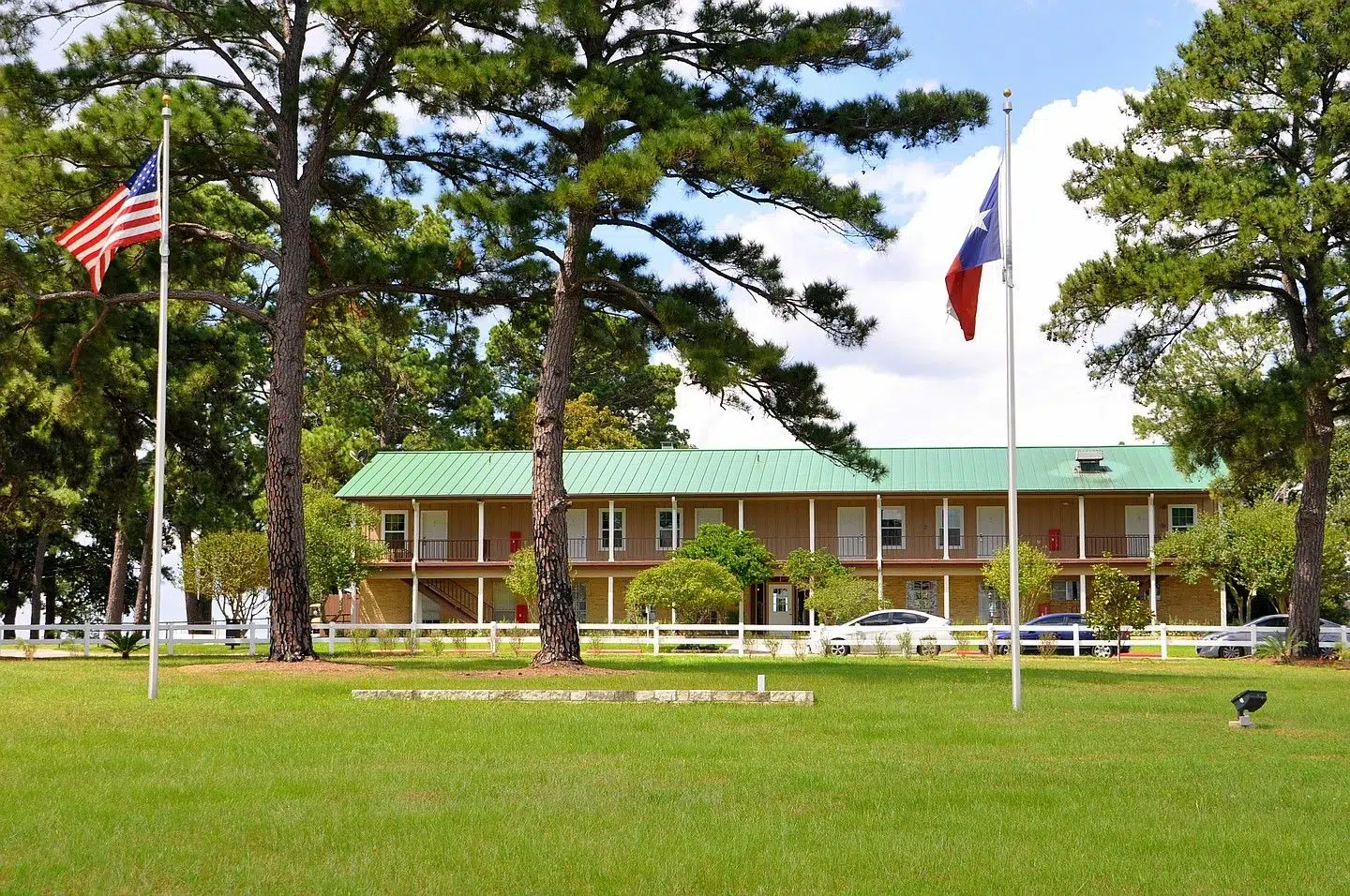 Willow Springs Recovery - Austin, Texas
GET HONEST & ACCURATE QUOTE
Holistic Addiction Rehab in Dallas, Texas
Top rated addiction treatment located on 38 acres of quiet and calming scenery.
Keep your phone and laptop
Safe 24/7 monitored detox
SMART options
Dual diagnosis programs
Long-term arrangements
Thorough aftercare planning
Located in Bastrop, Texas
Out of state options in CA, CO and IL
VERIFY INSURANCE
Check your coverage and get informed on admission process! Call us at:

555-555-5555*
*HIPPA Compliant and 100% confidential
MAXIMIZE YOUR PPO COVERAGE WITH OUR HELP
We will work with insurance to get you the best possible coverage and minimize expenses.
Texas ranks 37th among the healthiest states and 38th for overall quality of life. That's despite it having one of the lowest rates of deaths due to drugs and the percentage of residents with unmet substance use disorder treatment needs.
The reasons include because it also has the highest rate of uninsured and is near the bottom for the number of substance use disorder treatment facilities per 100,000 residents.
Dallas is, by population, the third-largest city in Texas. That's more than half the population of Dallas County, the state's second-largest county. It has worse drug problems than Texas as a whole, but generally better rates than the whole U.S.
Even if it isn't high relative to other states, Texas and Dallas still have drug problems.
In January 2022, a joint task force of federal, state, and local law enforcement agents shut down a North Texas drug trafficking ring. Among the 220 pounds of illegal drugs impounded were counterfeit pills containing fentanyl, cocaine, and methamphetamine.
Fentanyl is a synthetic opioid up to 50 times stronger than heroin. It is often substituted—without the users' or even the dealers' knowledge—for other less potent opioids. A slight miscalculation can result in a fatal overdose.
The Dallas office of the U.S. Drug Enforcement Agency reported in September 2021 that 40% of all pills seized within the past year contained lethal levels of fentanyl.
Even the opioid-reversal drug naloxone (Narcan) might not reverse a fentanyl overdose in time. And more than one dose might not be enough. Naloxone does not affect cocaine or meth overdoses either.
The Need for Holistic Rehab in Dallas, TX
Treatment for substance use disorders usually relies on a program of:
Detoxification until or unless withdrawal is complete.
Behavioral therapy. Individual and group counseling to retrain the brain and develop healthy alternatives to substance use disorder as a coping mechanism.
Drug education.
Physical activities.
Proper nutrition.
Peer fellowships or 12-step facilitation.
The designing of an aftercare program to help prevent relapse.
There's a wide range of treatments within those basics because no one treatment works for every person, at least not by itself. More options increase the likelihood that some combination of treatments will succeed and people will stick with the program.
Some substances don't respond to some treatments.
Medication-assisted treatment (MAT) or narcotic replacement therapy is the use of safer alternative drugs instead of opioids such as heroin or oxycodone (OxyContin). Methadone and buprenorphine (Suboxone) have lower plateaus, so are less likely to cause euphoria or overdoses but can control the cravings for opioids that make relapse so common.
Unfortunately, MAT drugs are only available for opioids and alcohol. There are no similar options for stimulants or benzodiazepines. That's one reason that holistic rehab options are needed.
What is Holistic Rehab?
Holistic rehab uses traditional or alternative therapies to treat the whole person: body, mind, spirit. Holistic approaches are sometimes called complementary and alternative medicine (CAM) or integrative medicine and are usually intended to complement or supplement evidence-based treatments, not replace them.
Some holistic treatments originated in traditional Chinese medicine, such as acupuncture, but are now widely used by modern medical professionals, too. Others are new or experimental, variations or extensions of existing therapies, or just common sense.
Types of Holistic Therapies
Here are some types of holistic therapies.
Acupuncture. A technique with origins in traditional Chinese medicine, it's the use of needles to treat chronic back, neck, and joint pains and migraine headaches. When applied to the ears (auricular acupuncture), it may reduce alcohol or drug cravings and improve trauma recovery.
Yoga. A combination of physical exercise (holding poses), breathing practices, and mindfulness meditation may reduce drug cravings and the mental health issues (stress, anxiety, and depression) that contribute to them.
Movement therapies. Similar to yoga except that they involve movement rather than maintaining poses. Practitioners are more likely to remain in rehab longer and experience a better quality of life.
Mindfulness meditation (MM). A method to avoid automatic behaviors (such as substance use disorder) is by remaining calmly fixated on the present moment, either by focusing on one object or stimulus or being gently aware of all surrounding stimuli.
Neurofeedback. Also known as EEG (electroencephalographic) biofeedback, you learn to self-regulate alcohol or drug cravings as electrodes monitor brain waves and beep (reward) the desired frequencies.
Massage therapy. The manipulation of the muscles and soft tissues to ease pain, stress, anxiety, and other mental health issues associated with substance use disorder. This increases the availability of neurotransmitters (dopamine, serotonin). It also provides needed human touch and empathy.
Art, dance, and music therapy. The use of creative expression to persuade people to get in and stay in rehab.
Equine therapy. Another use of touch, this time human-to-horse contact, in the form of caring for and grooming horses as well as riding them.
Repetitive transcranial magnetic stimulation. Stimulating the release of dopamine and other neurotransmitters by directing electric current to specific areas of the brain with a magnetic coil.
Holistic rehab treatments alone probably aren't sufficient treatment for a drug or alcohol rehab in Dallas, TX but they can complement other treatments and persuade clients to remain in rehab longer.
Sources

Medical disclaimer:
Sunshine Behavioral Health strives to help people who are facing substance abuse, addiction, mental health disorders, or a combination of these conditions. It does this by providing compassionate care and evidence-based content that addresses health, treatment, and recovery.
Licensed medical professionals review material we publish on our site. The material is not a substitute for qualified medical diagnoses, treatment, or advice. It should not be used to replace the suggestions of your personal physician or other health care professionals.

A Message From Our CEO