One size fits all rarely does. It's especially true when it comes to drug and alcohol rehabilitation. Every patient with a substance use disorder has a unique set of circumstances that landed them in their particular situation. One person may be fine signing up for an outpatient program, but someone else may need a longer commitment to work through detox, withdrawal, behavioral therapies, and building a foundation focused on sobriety.
7-14 day treatment, 30 day treatment, 60 day treatment, or even 90-day rehab programs are quite common these days, but some people can get the most benefits from a 120-day course of addiction treatment. That's particularly true if they have a more complicated diagnosis. That can hinge on whatever substance they're addicted to, and if there are any co-occurring disorders, or any other issues—physical or mental—they are working through. Liken it to letting an injury heal. The more complex the injury, the more treatment and care it may need.
The Benefits of 120-Day Residential Care
Generally, someone with a milder substance use disorder (SUD) can do very well with counseling in a primary care setting.
For more deep-rooted SUDs, the National Institute on Drug Abuse (NIDA) recommends a longer stay in rehab to ensure more successful outcomes — typically a minimum stay of at least 90 days. The extra time can help patients with more severe substance use complications. It also lets patients adjust to abstinence and develop better strategies for staying sober.
Three, four, or more months in rehab will not be cheap—and costs will vary depending on the facility, the length of stay, and the type of insurance a person has (if they have coverage)—but there are multiple ways to try and cover the payment.
The Affordable Care Act mandates that health insurance include drug and alcohol addiction coverage and has made SUD treatment far more accessible. Some things to note, in terms of coverage and payment options, include:
The length of stay may be limited
Some therapies, particularly holistic ones like yoga, may not be covered
Some states may have disability insurance to help cover treatment costs
State or local governments may have free treatment options, too
Scholarship options can also open the door to rehab. They work similarly to college tuition scholarships in that they can cut costs. They may be furnished by the facility itself, corporations that manage rehab centers, and nonprofits (Space can be limited, however)
When comparing a 120-day treatment vs. a 30-day treatment for addiction, a longer stay in rehab gives a patient more time to adjust to sobriety and replace old addictive behaviors. Research shows that a three-month minimum treatment stay, while no guarantee of surefire success, does improve the odds of staying sober. In part that's because addiction is a chronic illness—like diabetes or high blood pressure— so it takes time and effort to develop newer, healthier habits.
Out of the estimated 27 million people who use illicit drugs or misuse prescription medications each year in the U.S., or the 66 million who admitted to binge drinking in the past 30 days, not every person who engages in such behaviors needs treatment.
However, drug and alcohol misuse still exacts a steep toll on our society. In 2010, alcohol abuse cost the United States $249 billion. Its effects can be felt in numerous ways, including:
Workplace productivity
Health care expenses
Law enforcement and criminal justice costs
Vehicle crashes
According to the U.S. Surgeon General, illicit drug use costs the U.S. economy $193 billion every year. In 2015 nearly 21 million Americans had a SUD, with 15.7 million in need of treatment for alcohol abuse, and nearly 7.7 million in need of help for a drug use problem.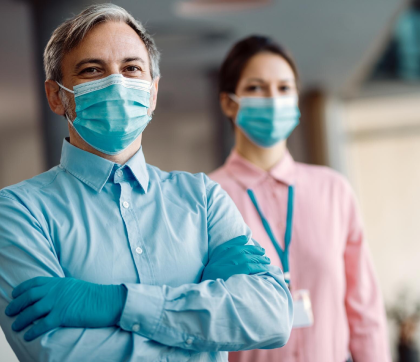 Get Help During COVID-19
We have taken the necessary precautions to minimize the risk of exposure and transmission of the Coronavirus to those in our treatment programs, allowing them to focus on their recovery.
What Happens During 120-Day Addiction Rehab?
Most rehab stays begin with intake and getting the patient's most pressing health concerns addressed. The substance they are addicted to will dictate the detoxification process. If a person is dependent on alcohol or benzodiazepines, for example, medically managed treatment may be prescribed. That will make detoxification much safer, since going "cold turkey" can prove dangerous or even deadly in some circumstances. Not only does medical oversight make the process safer, but it also makes it less of an ordeal—crucial because sometimes people relapse simply to escape the pains of withdrawal.
Detox and medically managed treatment are only one component of rehab, however. They address the physical cravings and discomfort and ease potential shock to the system. Psychological, social, and behavioral issues must also be addressed—particularly for cases of dual diagnosis, where a person has both a substance use problem and a mental health disorder.
In addition to tackling issues that fuel substance use, Long-term rehab can help the patient develop new strategies and behaviors to prevent relapse. They can range from holistic treatments like yoga and meditation to group therapies with peer support.
As for what factors make the 120-day residential treatment effective, there is no one sure formula, but several components tailored to fit the individual, tend to improve outcomes.
Residential Treatment, Step by Step
No one's stay in residential rehab will exactly mirror another patient's, but a person can expect:
Intake. Intake is just the first step, and it's actually one of many. The patient receives a physical and mental health assessment. This ensures the most pressing needs are addressed first. A psychologist or psychiatrist will get the patient's history and also determine if there is a dual diagnosis situation. Any mental health disorders will be addressed—doing so tends to create better outcomes—and a treatment plan devised.
Detox. Here, the patient is weaned off addictive substances. The process can last a couple of days or a couple of weeks, depending on what they are addicted to and how strong the dependence is. Medication may be given at this time, too, both to ease the pains of withdrawal and to make it a safer process. It can also help with other co-occurring conditions, where applicable. (Going "cold turkey" for some substances, like heavy alcohol use or benzodiazepines, can turn fatal, so medical supervision is best.
Structured rehabilitation. Once a person is safely out of the withdrawal and detox stages, it's time to focus on sobriety. Patients have a schedule mapped out with treatment sessions (both one-on-one with counselors, and with peer groups) and activities that reinforce abstinence and establish healthy habits. Goals will be set, and the family may visit for some therapy sessions so they can learn more about their loved one's SUD and how to keep them on track. Patients will also work on coping mechanisms and prepare for life after drugs.
What Happens After 120-Day Residential Rehab?
Before the patient's stay in rehab is over, they will have worked with the center's staff to develop an aftercare program. That will prepare them for life after they are discharged from the facility.
The end of a rehab stay can be daunting, and the work is far from over, but by this time the patient will have achieved sobriety, worked on breaking self-destructive patterns, and developed a supportive peer network.
These steps and more coalesce to shape an aftercare plan for staying abstinent that can include more counseling, regular medical check-ups with their primary care doctor or a specialist, and 12-step meetings (or something comparable.)
Aftercare is very important to the recovery process, giving patients a chance to keep connected and focused on sobriety. Aftercare significantly decreases the risk of relapse.
What Factors Make 120 Day Residential Treatment Effective?
When selecting a rehab center, a variety of factors should be considered. Science-backed treatment is best, but there are a number of other questions to ask, including:
Would they prefer inpatient treatment where they live in a facility, or outpatient treatment, where they live at home and continue their daily life?
What kind of rehabilitation program would they prefer? One that follows a 12-step model, a faith-based model, a non-faith-based model, or something else?
How does the rehab center treat people with dual diagnoses?
Would they prefer to stay at a center in-state or out-of-state?
All of these are important questions to consider, which it's best to look at multiple rehab centers before making a decision.
Start the search for the right rehab center simply by looking online. Consider talking to your insurance agency or personal physician, who can provide you with a list of suggestions. The Substance Use Disorder and Mental Health Services Administration (SAMHSA), a federal clearinghouse of information on substance use and mental health problems, offers a behavioral health treatment services locator that allows site visitors to narrow their search by location, insurance plan, and other unique needs or requirements.
Who Needs 120-Day Addiction Treatment?
Addiction is complex, and each substance a person uses has different effects on the brain. There is some common ground, however, according to the Surgeon General. Addictive drugs affect parts of the brain that are tied to pleasure and rewards, learning, stress, self-control, and decision making.
The person's brain in a sense gets rewired due to use. They get used to the substance or develop a tolerance, and often need more for the same effect, or they experience withdrawal when going without.
With continued use a person learns to link those good feelings with other cues — it can be the company they keep or places where they use. Genetics plays a factor, too.
According to the Surgeon General, there is a kind of continuum for SUD treatment. Milder cases may do well with counseling and/or peer support. For someone with a more severe SUD residential treatment may be in order, since it provides structure and daily focus on achieving and maintaining sobriety. It also prepares the patient for life beyond rehab, with various recovery support options that can include 12-step groups, medication to manage mental health conditions, and more.
Recovery tends to be more successful when broader changes are made. Therapy, a supportive environment, possibly new jobs or housing, a new group of friends who will help foster abstinence as opposed to discouraging it, and activities that don't lend themselves to substance use can all build a sober, healthier life.
Sources

Medical disclaimer:
Sunshine Behavioral Health strives to help people who are facing substance abuse, addiction, mental health disorders, or a combination of these conditions. It does this by providing compassionate care and evidence-based content that addresses health, treatment, and recovery.
Licensed medical professionals review material we publish on our site. The material is not a substitute for qualified medical diagnoses, treatment, or advice. It should not be used to replace the suggestions of your personal physician or other health care professionals.

A Message From Our CEO